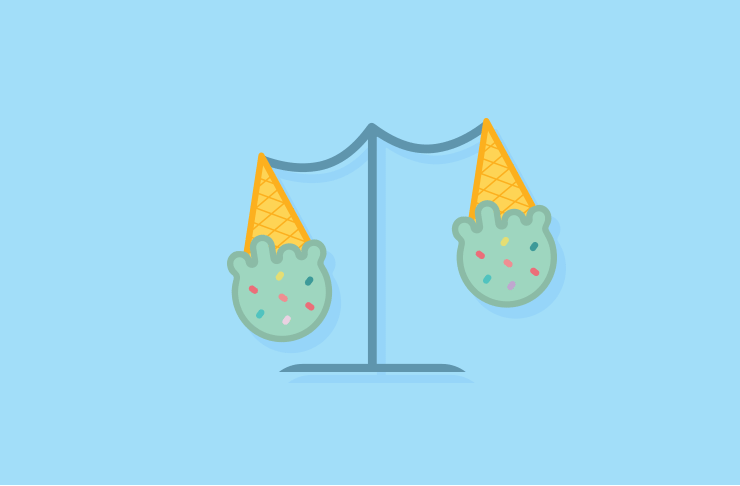 ​
Being able to name 6 out of the 12 star signs, we feel we are more than capable and qualified to make accurate forecasts of everyone's future based on the month they were born. Take our word and follow our guidance blindly. At the very least you have someone else to blame when your weekend actually involves leaving the house.
CAPRICORN
On the bright side, your stars are aligning and something exciting will happen at work (probably). But on the other hand, did you realise that to have rockin abs and thighs in time for Summer you probably should get exercising now? We didn't and we are so not ready to give up chocolate yet. Luckily for us, there's an app for that. With a swish and flick of your magic smart phone you can have an uber waiting for you to take you to a salon of your choosing! Who will notice that non-existent six-pack when you have lashes for dayyyyss.
Where you need to go this week: Get beauty help now, friends, it's too convenient not too.
AQUARIUS
Your love life will come in waves this week and you have to be ready to ride them. Listen to hints your partner, tinder-match, friend-zoned bestie is putting out there and respond with burgers. Nothing fancy, no candles. Just great tasting burgers and happy hour jugs.
Where you need to go this week: The perfect place for avoiding awkward conversations.
PISCES
The signs are clear; you're in a slump. It's time to escape the monotony and embrace the multi-coloured divines of Melbourne. During the week there will be changes and unique invitations thrusted (hehe) upon you. I say grab those invites by their metaphorical horns and check out Oh Deer Korean Fusion. Trust us on this, being the one to introduce your friends to this place guarantees you, like, the highest-ranking of Melbourne-culture credibility.
Where you need to go this week: The restaurant you need to know about.
ARIES
The weather may not be hot but you sure are this week! All signs point to new friendships, prosperous business opportunities and even sneaky relationships. There has never been a better time to brush that hair and leave that house...
Where you need to go this week: Get your caffeine hit now.
TAURUS
The year is coming to an end but you are just getting warmed up. Tuesday will bring a new found security at work, and seeing as you basically live at the office anyway why not make it feel like home? And clutter that desk with adorable plants…
Where you need to go this week: Become one with nature here.
GEMINI
I'm going to be straight with you and say that this is not going to be your finest week. But the light at the end of your crappy 7- day tunnel is that you get the weekend all to yourself. We recommend a well-earned drink with awesome live music, where you won't be able to hear yourself complain. (And neither will we.)
Where you need to go this week: You look like you could use a drink...
CANCER
You have been slugging away at the same old job for so long and your friends still have zero idea what it is you actually do. Now is the time for change! Impress your co-workers, bosses and even that jerk who shares the desk and always votes against your amazing ideas; and invite them to the perfect place for Friday night knock-offs. If that doesn't work you can just leave them there.
Where you need to go this week: Have a drink... or four at Stray Neighbour this week.
LEO
Can you, like, for one second actually do that thing you were meant to?! Your study and work habits have clearly not been your friend as of late and its starting to show. So go on, stop reading horoscopes and do that thousand-word essay, and file that report and also… Now that I think about it, you could use a drink.
Where you need to go this week: Hit up Joe Taylor. That assignment can wait.
VIRGO
Listen up Virgo-gos. Good fortune is coming your way, and you will have cash to splash before Christmas hits and your wallet is so empty you forget why you even carry it. Treat yourself and that friend who is impossible to buy for and celebrate Christmas early with a scrumptious dinner.
Where you need to go this week: Order a tasty meal at The Roving Marrow!
LIBRA
The moons and the planets and the stars and the spaceships are indicating the importance of friendship right about now. And, we weren't going to say anything but we both know you have been a pretty average friend, well maybe not to everyone but there is definitely one poor chap that has been pushed to the bottom of your pile. Here's a wacky idea… Call them! And not just say "we should catch-up", take them for a breather and a seriously relaxing day at Sunlighten.
Where you need to go this week: You can literally brighten up at Sunlighten!
SCORPIO
I know your star-sign - not your story. But I'mma stop you right there, Kanye-style. Your emotions are running around like an Underage on Schoolies. You need a way to release, and the inside scoop is that yoga is hard and running is boring. My super authentic, genuine, can't-go-wrong, pretty-much-a-doctor recommendation is to beat the stuffing out of a boxing bag.
Where you need to go this week: Sweat now, thank us later at 9Round.
SAGITTARIUS
The stars where shining when you decided to host a Halloween party at your house. Which, to be fair, was a great idea in May. But now, the stars have gone MIA and it's officially October and it has just occurred to you that guests may not actually want to drink from old jam jars because you have zero actual glasses. We and, you know, the stars want your night to be a huge success.
Where you need to go this week: Deck out your place with awesome homey-goods from Safari Living.
Image Credit: Gabby Stjernqvist for The Urban List