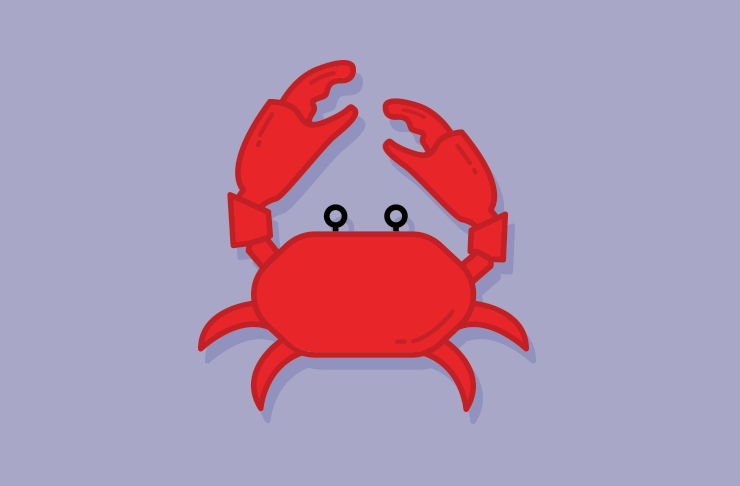 Even though some people have already ditched their thinking caps for Hawaiian shirts and speedos, it will please you to know, that we are still here for you. We know you've been running around like headless chickens waiting for our next round of wisdom, so without further ado we present this week's life-changing, amazing, exact horoscopes. Use them wisely.
Pisces
Pop quiz Pisces. The last time you did something for yourself was: A) two weeks ago, B) you can't remember or C) you're supposed to be doing work right now but instead you've stumbled upon your horoscopes and have forgotten that deadlines even exist. If you answered yes to any of these and even if you didn't, why not go out for dinner?
Where you need to go this weekend: Dinner and drinks with your name on it here.
Aries
Health is a real priority this week. And not in the "oh I only eat vegan, organic quinoa that I make myself in a fully sustainable, eco-friendly garden that also houses endangered species that I train to be pets but I also let them be free." I mean healthy in the sense that your belly needs nutrients to counteract all the Christmas puddings to come.
Where you need to go this weekend: A good feed here will get the blood pumping.
Taurus
Saturn is a bit high and mighty this week, making you feel like the CEO of the lunch shift at that café you waitress at, but your friend's kind of want you to shut up for a minute or two. If you compromise and buy them food, then I'm sure they'll be glad to hear about the time you ran out of soy milk.
Where you need to go this weekend: Share your stories with a side of fries here.
Gemini
You might be pulling out your hair trying to figure what Christmas presents to get everyone, but just remember that Christmas is only one day and you have the rest of your life to buy gifts for other people. This horoscope was designed to make you feel better about yourself, soz. #reality
Where you need to go this weekend: At least wedding pressies are taken care of, by us.
Cancer
Creativity and passion blossoms this week! Even if you're the kind of person who doesn't know which end of a paint brush is up, you feel confident in yourself. Say goodbye to the body washes and books you're so fond of giving and mix it up a little.
Where you need to go this weekend: The markets this month will have something for everyone.
Leo
Is it too harsh to say that your savings account is looking worse than the Weasley's vault at Gringott's? It might be, but are we wrong? Fortunately, Melbourne has provided a magical solution so you can still have a great holiday season.
Where you need to go this weekend: Accio free things here.
Virgo
Good things come to those who wait, and you have the patience of a toddler on a road trip. No, Virgo, we aren't there yet. While you're waiting, we recommend killing time with good times.
Where you need to go this weekend: Your next Sunday Sesh is sorted here.
Libra
So, that no-good, loser, you-weren't-really-that-into-them partner has taken off with their co-worker right before Christmas. Which means that when Uncle Neil comes up to ask why you're alone and you'll have to tell everyone. We suggest distracting everyone with the freshest of the cuts and rocking a brand new 'do.
Where you need to go this weekend: Styling and cups of tea. This place will make you forget their name instantly.
Scorpio
This week you may notice that Saturn is out of reach. Like a T-rex trying to pick something up off the ground, you'll struggle to accomplishing mundane tasks. But push through and once it's all done, the satisfaction will taste so good. You know what else tastes good…
Where you need to go this weekend: Celebrate achievements here.
Sagittarius
Drama follows you this week like the paparazzi waiting for Britney to hit them with an umbrella. Though you thrive on having your Instagram story as lit as a Kardashian's—it's time to switch off the phone and take things back to the beginning.
Where you need to go this weekend: Cosy, intimate with a touch of delicious meals here.
Capricorn
Everything seems so artificial these days. Either you're getting older or Uranus is tickling your stars the wrong way, (quit laughing, this is your life we're talking about). Let's go back to basics and enjoy the authentic joys in life.
Where you need to go this weekend: Sustain the sustainable and enjoy here.
Aquarius
Jupiter is keeping you up at night by interfering with your conscience. You know you aren't supposed eat anything that has to do with palm oil, and soft drink is just so full of sugar and what about the bees! You can still have a good brunch while doing good, you know?
Where you need to go this weekend: A restaurant that's good for the tummy, good for the soul.
Design Credit: Gabrielle Stjernqvist