Plants, we all want them, but affording them is another story. Well, we've got some good news for you Melbourne, Brunswick's Greener House Nursery has come to our rescue!
It turns out that you can indeed have a space burgeoning with plants without totally breaking the bank, there are just a few things to know before you get started. So come with us on this journey of plant discovery…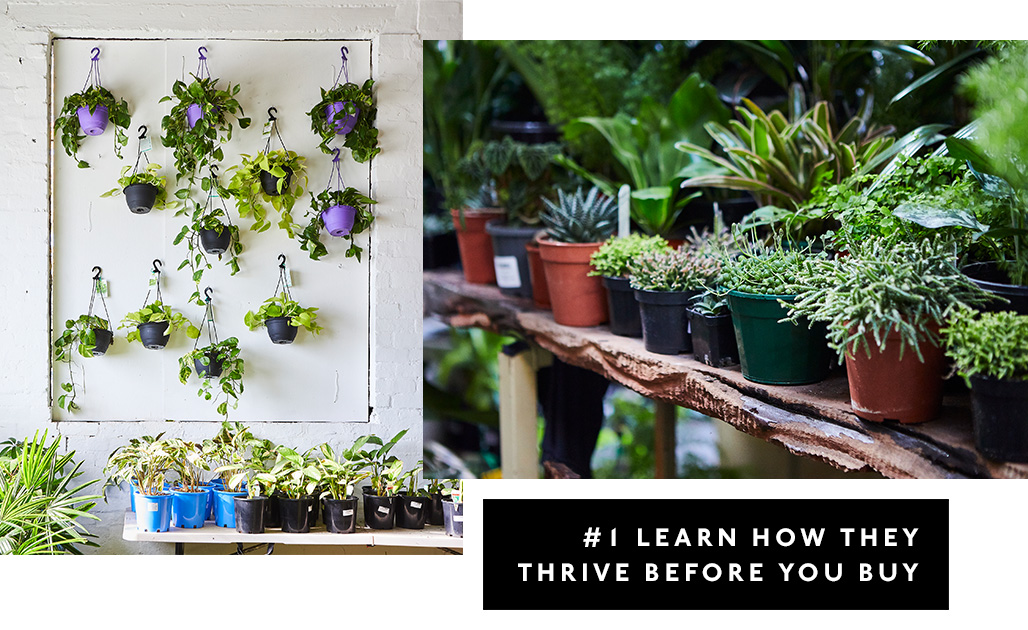 First thing's first, before investing in #alloftheplants it's important to know how you're going to care for the darn things. Buying low maintenance plants is one thing, but keeping them alive is another—so do your bloody research. Take note of the lighting, temperature and overall climate of the space you're looking to fill with plants (be that indoors or outdoors), and if in doubt, chat to the crew from Greener House Nursery on Facebook or in store.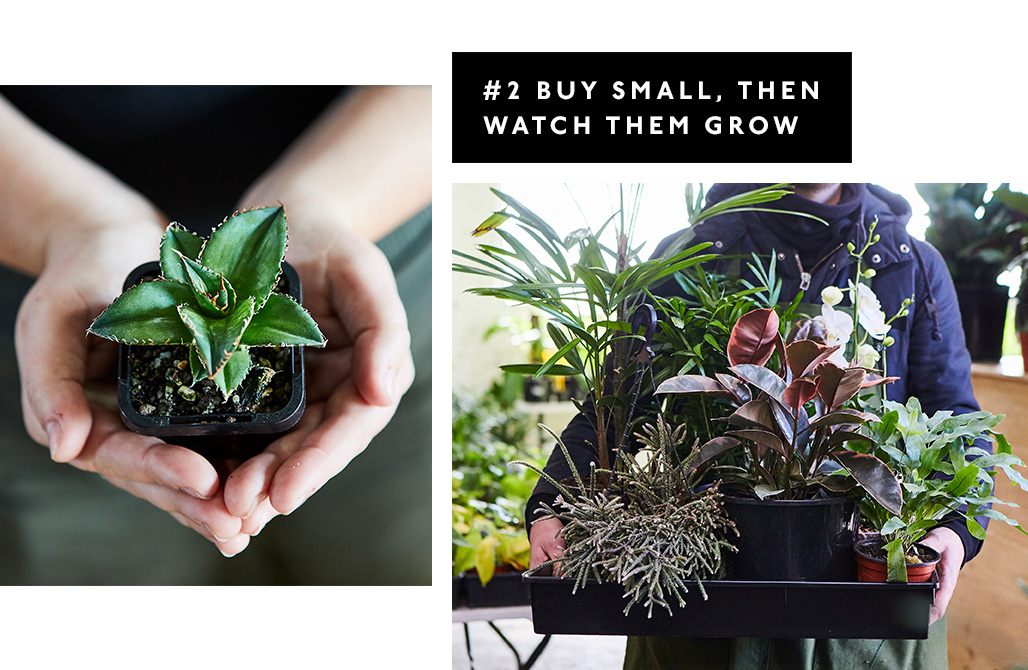 Patience is a virtue, or whatever, and you can save a looooot of money if you hold your horses and buy smaller plants to begin with. Plus, you can double your savings if you learn how to split up or propagate your plants. A little goes a long way! Devil's Ivy, Spider Plant, Sansevieria and Peperomias are all great options when it comes to propagating, and even the smallest Monstera Deliciosa will grow to be a beautiful, big plant.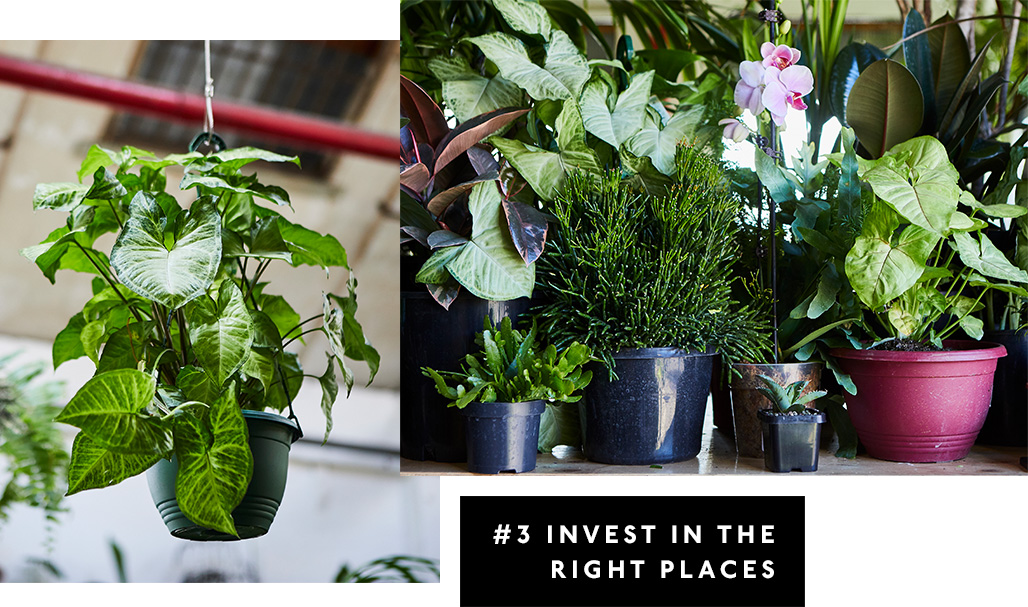 We totally get that forking over your hard earned cash for expensive planters can be a bit of a cringe moment, but we promise you it's for the best. Often the cheaper or DIY options don't offer the right drainage, so pay particular attention to the pots your purchasing. If you really can't afford the legit stuff, keep your plant in its plastic pot and take it out of your planter to water it, and steer clear of self-watering pots as these can contribute to plant murder if you don't know what you're doing. Head into Greener House to check out their range of affordable, yet effective, concrete and terracotta pots.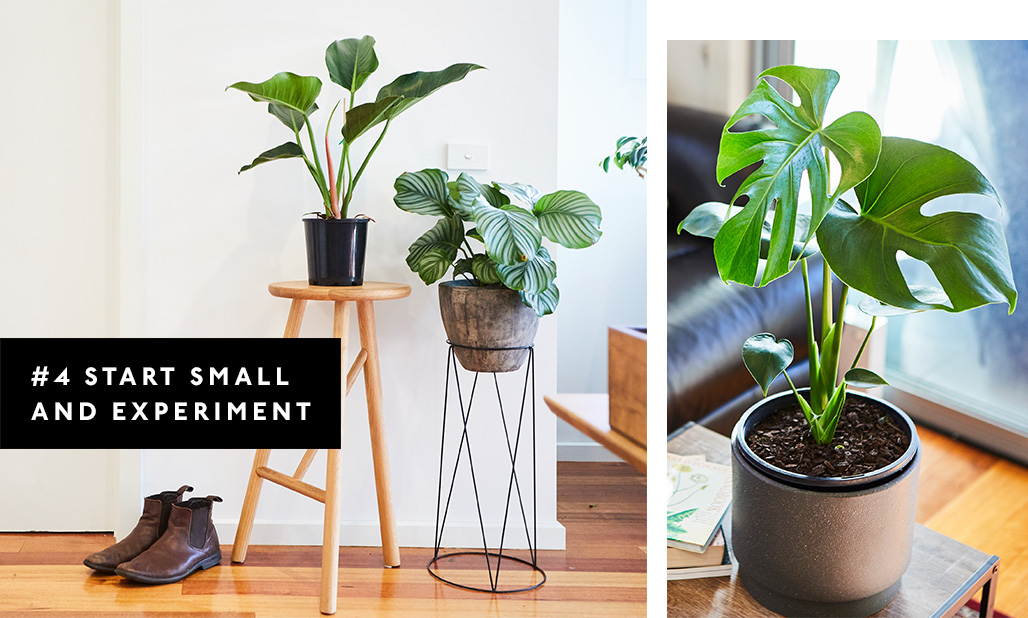 It can be tempting to buy every plant you see at first glance, but if you're committed to keeping everything alive it's a good idea to start small and experiment a little bit. Everyone's space is different so try out some of the different major plant families and find what works best for you, then buy up a storm!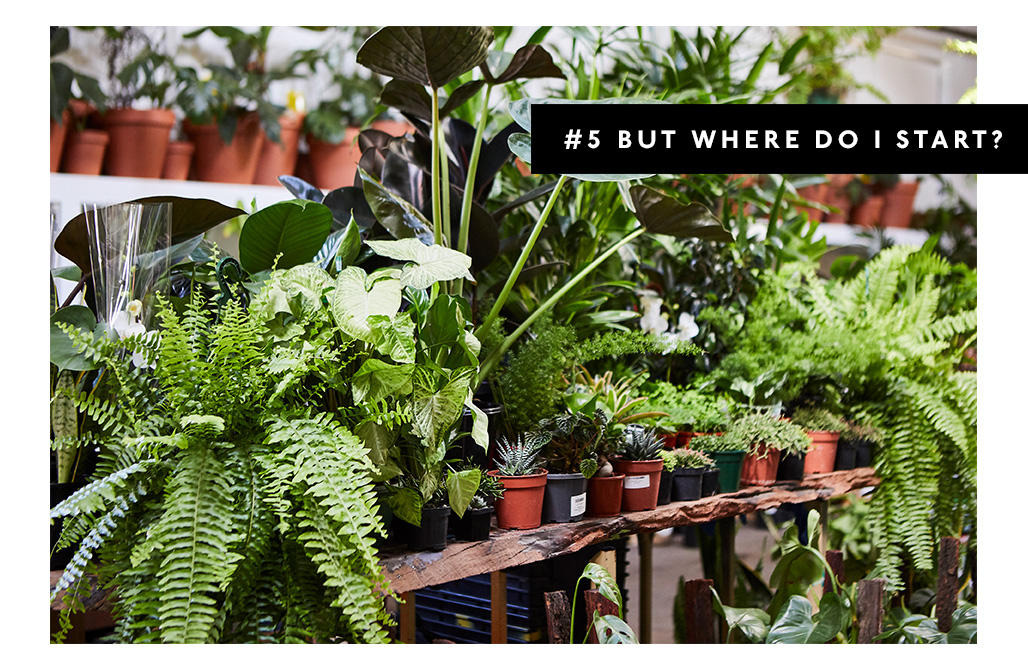 The crew from Greener House Nursery has all of the plant know-how and a huuuuge range at their Brunswick store and Collingwood warehouse. And their team of highly trained horticulturalists also offer plant design and maintenance services. Here are their best picks for easy care plants on a budget:
Peace Lily—incredibly hardy, thrive on low light and can grow really large.
Monstera—grow like nothing else, can be propagated and require easy care.
Devil's Ivy—smaller pots can be $10 to $15, they're easy to propagate, thrive in terracotta and are drought-tolerant.
Rhipsalis—don't need much water, can be found for under $30, hanging options available and can grow very large in a small pot.
Kentia Palms—(and palms in general) hardy and can be bought in 200mm pots on the cheap. You don't need to re-pot very often to get some good height.
Sansevieria (Snake Plant)—tolerant of all light conditions and low water, can be bought small and they grow tall quite quickly.
Psst! To keep those savings rolling in, sign up for Greener House Nursery's loyalty club which will give you access to deals and specials before anyone else.
Editor's Note: This article was produced in partnership with Greener House Nursery. To find out more about who we work with (and why!), read our editorial policy here.
Image credit: Michelle Jarni