This Sunday you are going to have to put all other plans on hold; forget the traditional fruit and veg market because Flour Market's Winter Bake Sale is where it's at! Flour Market is back and better than ever at Fitzroy Town Hall, with a delicious mix of both newcomers and some of the old favourites you loved last time around. This epic underground bake-sale will have you drooling from the get-go; just the sight of the pastries and cakes these guys have prepared will bring a tear to any sugar-fiend's eye. There has never been a better opportunity to stock up on all your favourite winter comfort food as all of Melbourne's best bakers will be under the one roof for Flour Market, ready to provide you with multiple foodgasms.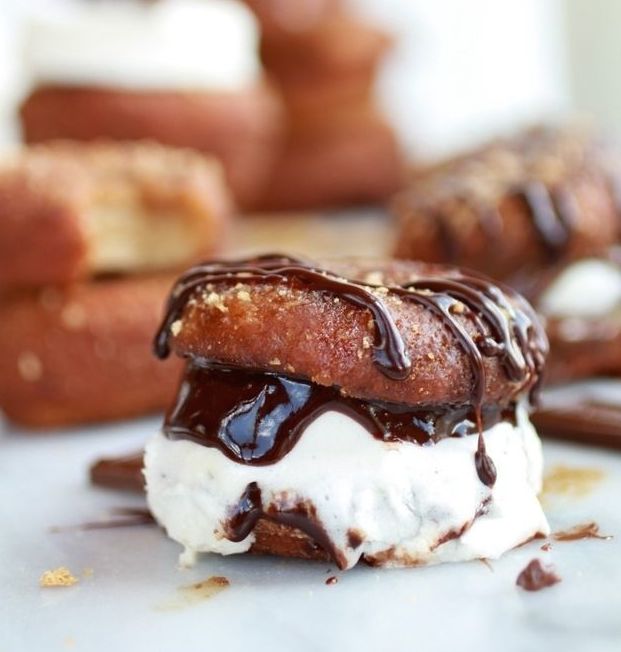 For those of you who are all about clean eating but sometimes need a cheat day, Sunday is definitely the day to do it as Citizen Cacoa will be on hand at Flour Market with their raw, vegan chocolate truffles that will just melt in your mouth. Dr Marty's Crumpets will be there, too, serving their organic crumpets that are so spongy and soft you'll feel like you're munching on tiny little clouds.
There's no doubt in our mind that we'll be spending most of the day lurking around the All Day Donuts stand deciding between OG or Raspberry Glaze (argh, who are we kidding, we'll probably cave and get both). Bakewell & Co are another one of our top picks for classic American style pies, like pumpkin and key lime. And if your sweet tooth just isn't feeling it, try a chicken and rosemary pie from Port Melbourne's Pure Pie for something a little more savoury to warm up that belly.
In between all the Flour Market treats, you may as well book yourself into a master class because the cake that you just bought won't last forever (let alone five minutes when you're hungry), but your skills to make some scrumptious baked goods will. Hayley McKee from Sticky Fingers Bakery and Dan Younger from Danjo will be there to teach you what's what.
So who's at Flour Market's Winter Bake Sale?
Nora
Tivoli Road Bakery and more!
Make sure you get in early because we can imagine we won't be the only people shopping up storm!
Flour Market Winter Bake Sale | 27 July 2014
Fitzroy Town Hall | 201 Napier Street in Fitzroy
Doors open at 9am and will be open until stock is sold out.



Main Image Credit: Buzzfeed