The fifth annual Melbourne Cabaret Festival is right around the corner and, as always, the program is bursting with eccentric performers and bucket loads of talent. We spoke to organiser Neville Sice about what makes this festival a star performer in Melbourne's arts festival scene, and his top Melbourne Cabaret Festival picks for 2014.
Too many of us are guilty of hanging up our festival boots once summer has gently faded out, but Sice believes that June/July is the perfect time of year for the festival. "This is a winter arts event and we wouldn't have it any other way," he says. "We think that winter fits with the notion of cabaret – small spaces, cosy venues and the chance to dress up in furs, feathers and finery."
The Melbourne Cabaret Festival continues to grow in support both from punters and volunteers every year. Because of this, this year MCF will extend from a two-week event to three. Sice sees this as a brilliant opportunity for audiences to see as much as they can during the festival; "Our only negative feedback from audiences last year was that there was too much in the program to see in just two weeks, so this year the longer season allows us to program shows with longer runs – most are appearing around 50% longer than last year."
So what do you recommend we check out this year, Neville? "Do you want me to be attacked by an outraged cabaret performer whom I don't mention?" is the response we were initially met with. Thankfully, he has decided to take his chances and give us his top picks.
The Beautiful Losers | Despite Popular Demand
"I'm thrilled that The Beautiful Losers are coming out of hibernation with the original line up – these guys with their insensitive and totally non-PC brand of cabaret are so talented," says Sice.
Tip: If you like your cabaret to feature serial killers, underachievers and dog handlers, this dark comedy cabaret could be for you.
Amanda Harrison | Up Close and Reasonably Personal
The star of Wicked the Musical brings her intimate show to Melbourne Cabaret Festival, which will feature song, conversation, and humorous self-reflection. Sice admits that Amanda Harrison has "a killer voice", which will be highlighted in this one-woman show.
Tip: Recommended for people curious about the inner workings of a wife/mother/diva.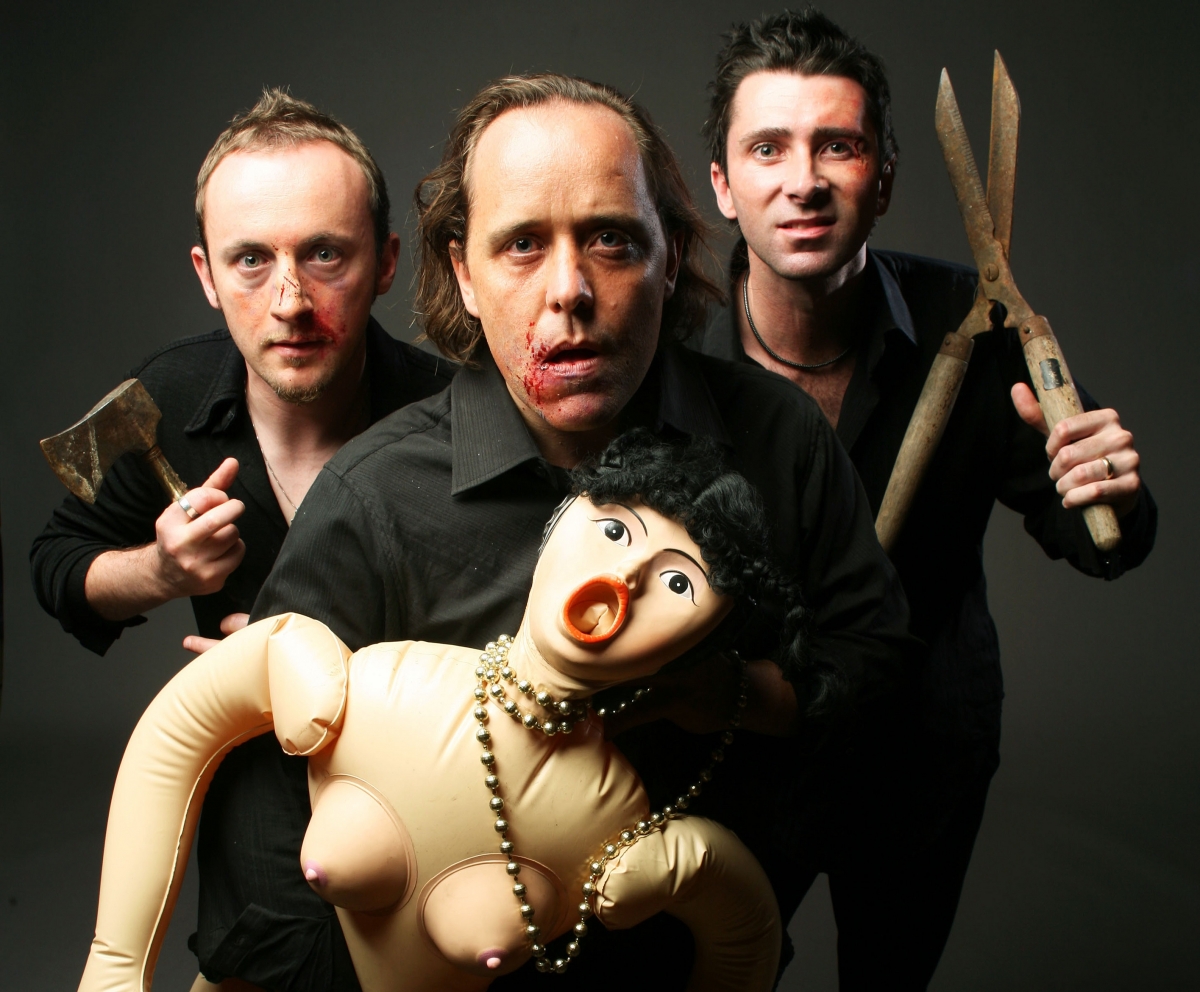 The Beautiful Losers
The Von Muiznieks Family Singers | The Von Muiznieks Family Hoedown!
Coming to you from the deep south of Essendon, the Von Muiznieks Family Singers will be bringing their good ol' fashioned country hootenanny to the Butterfly Club this festival.
Tip: Be prepared for "bent bluegrass like you've never heard it."
Matthew Mitcham | Matthew Mitcham's Twists and Turns
Whoever said that sport and the arts are two separate worlds are damn liars, and they have clearly never met Olympic Gold Medallist Matthew Mitcham before.
Sice describes Mitcham's debut award-winning cabaret show as "brilliant and inspirational."
Tip: Tell your boyfriend it's a sports show.
Bottom line, you won't be disappointed with Melbourne Cabaret Festival 2014 and the many great acts on offer!
Sice's advice when selecting something to see this festival? "They're ALL fabulous! Just stick a pin in the website and you won't be disappointed."
Melbourne Cabaret Festival
19th June – 6th July
Image Credits: Matthew Mitcham, John McRae; The Beautiful Losers, James Penlidis