When I was growing up, my mother was forever reminding me how important it was to look after your skin, your nails, and most importantly (well, to her) your hair. "Forget buying clothes," she said. "Spend your money looking after your hair instead!"
Do you think I listened? Oh, hell no. And so began my many, many years of hair mistakes… bad cuts, horrible colours, frizzy hair…the list goes on.
If only I knew the things I know now! After all these years, I have finally learnt some hair do's and don't's. However, not everyone is so lucky.
So what are the biggest hair mistakes you can make? And how on earth do you go about fixing them? We spoke with some of the best hairdressers in Melbourne to find out their top tips.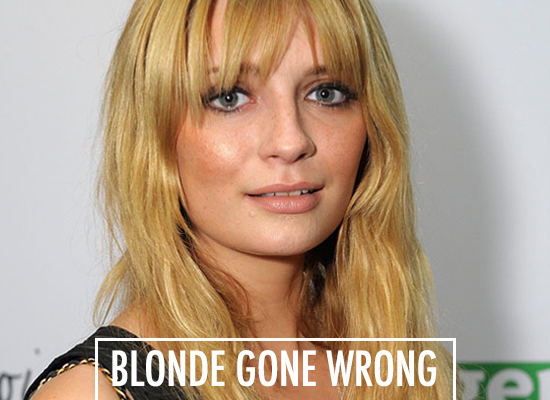 The Expert: Kara from Anaka
Sure, flaxen locks and golden tresses can be oh-so-alluring but going blonde is no mean feat — it's aaaall about choosing the right shade and taking care of your hair. According to Kara, co-director of Anaka in Malvern and one of the city's best blonde colourists, "one of the biggest hair mistakes you can make is not listening to your hairdresser's advice about what suits you. The last thing you want is a brassy blonde look so listen to their tips on the best blonde for you, your skintone and your hair type.
"Another common pitfall is overprocessing; when it comes to lightening your hair, remember that easy does it! Overprocessed blondes can lead to breakage and colour fading because of the lack of moisture. My tip is to use professional hair products and a great conditioning treatment to keep your locks looking beautiful."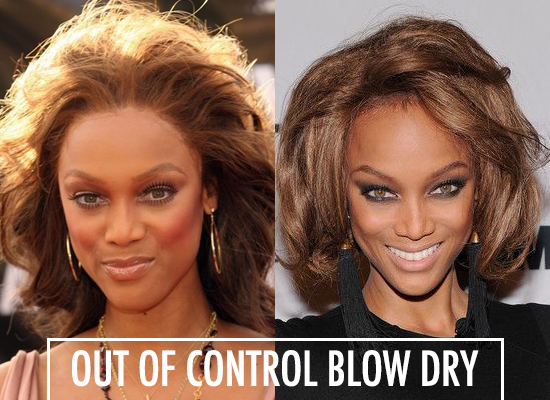 The Expert: Debbie from The Poodle Blow Dry Bar
In our opinion, whoever came up with the phrase 'The higher the hair, the closer to God' is clearly addicted to their volume foam and is most likely sporting an out of control blow dry. Yes, we know a bit of volume never hurt no body (in fact, it can give you a lotta body!) however one of the biggest hair mistakes is not knowing how to perfect the art of the blow dry.
Debbie, the styling master behind South Yarra's The Poodle Blow Dry Bar (responsible for one of Melbourne's best blow dries), says, "the whole idea of blow drying your hair is to change the texture and in order to do this, you need to be following the right steps. Firstly, use the right type of shampoo and conditioner for your hair type — this is key! Secondly, go easy on the volumising products and ensure your hair is towel dried before applying. From there, dry off the hair to about 80% before using a brush to stretch out and smooth the strands. Finish off with a lightweight hair spray for a polished look."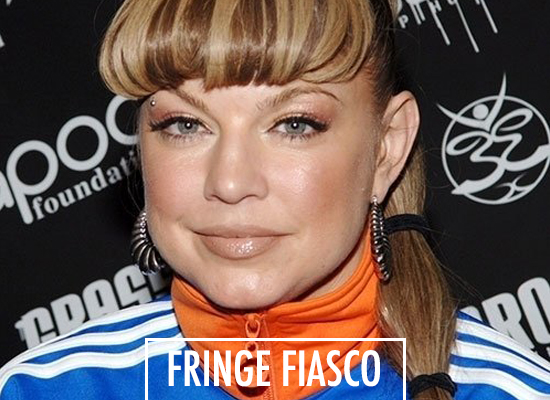 The Expert: Emma from Three Blind Mice
Ladies, you may think that fringes are a come 'n' go trend, however this is a hair trend that's here to stay, at least for a few more seasons! That said, cutting the wrong type of fringe for your face is a huge hair mistake and can often end up looking bad, bad, baaaaad (Fergie, we're talking to you!).
An expert when it comes to cutting fringes, Emma from Three Blind Mice in Hawthorn says, "clients need to trust their hairstylist when it comes to trying a new fringe. A blunt fringe might be the hottest new look, however it may not suit you. There are so many variations, so let us customise a fringe that not only works with your face shape, but also with your current haircut and lifestyle.
"If you do happen to have a fringe fiasco, just remember that there's generally two weeks between a 'good' and 'bad' fringe so let it settle for a bit before you panic."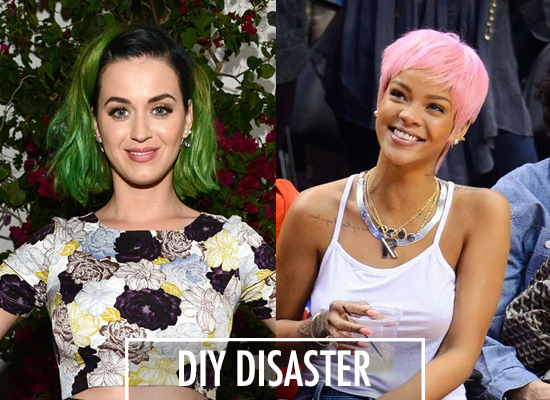 The Expert: Chris from Meddlers
After flicking through a mag and admiring the glamorous cuts and colours, it can be pretty damn tempting to head out and buy some DIY packet dye. Our tip? DON'T. You may think it's easy to colour your own hair and replicate the celebrity look, but we gotta tell you it's up there with some of the biggest hair mistakes you can make.
Chris from Meddlers in South Yarra, one of Melbourne's best hairdressers and an expert hair colourist, advises against a DIY job. "What a lot of people don't understand is that it's one thing to choose the colour, but it's a whole different (and far more difficult!) thing to apply it correctly. Most people apply colour from roots to ends thinking that's the right thing to do, however if you have existing colour on your hair that's when the problems arise and you can end up with uneven colour.
"Whatever colour you're after, let your hairdresser look after you. You may think it's pricey but when you compare it to the time, effort and money spent fixing up a botched job, visiting a salon to get your hair coloured is a much better option."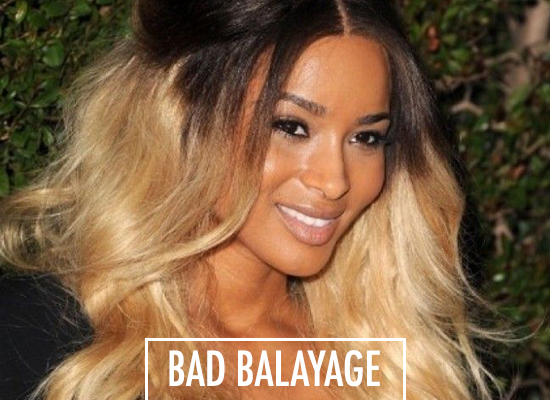 The Expert: Sarah from Hair by Sarah Caporale
Balayage is one of the hottest and most covetable hair trends, however many people still have the wrong idea on what it actually is and as a result, there is A LOT of bad balayage out there! One of the best colourists in Melbourne, Sarah from Hair by Sarah Caporale clarifies, "You're mistaken if you think balayage is dark roots and lights ends — it actually translates to 'sweeping'. Balayage can be applied many different ways, depending on the client, however it's always done freehand.
"One of the biggest hair mistakes I think people can make is attempting their own balayage — it can go horribly wrong and is extremely noticeable if applied incorrectly. It takes a lot of skill to apply, because you have to determine the precise placement of the colour in order to give the hair that effortless and naturally sun kissed look. Don't risk the 'top deck' look (dark on top, light on the bottom — just like the chocolate, except nowhere near as good), go visit a professional instead!"