Want to FINALLY be the favourite child? Then we have the ultimate gift guide for Mother's Day that doesn't consist of soap, vacuum cleaners and gym gear. You know, because some of us have a cool mum not a regular mum.
Here's our guide to eight of the best gifts you could give mum this year, from the affordable to the slightly over-the-top, and everything in between. We won't even judge if you buy two… #oneforyouoneforme
1. Ena skin care
We know what you're thinking – you promised us NO SOAP. But Ena skin care is something different altogether. Ena delivers natural skincare, made in Australia, and with gorgeous packaging featuring art inspired by nature. Hubbies: I'm looking at you, the body oil, and a well-deserved mum-massage.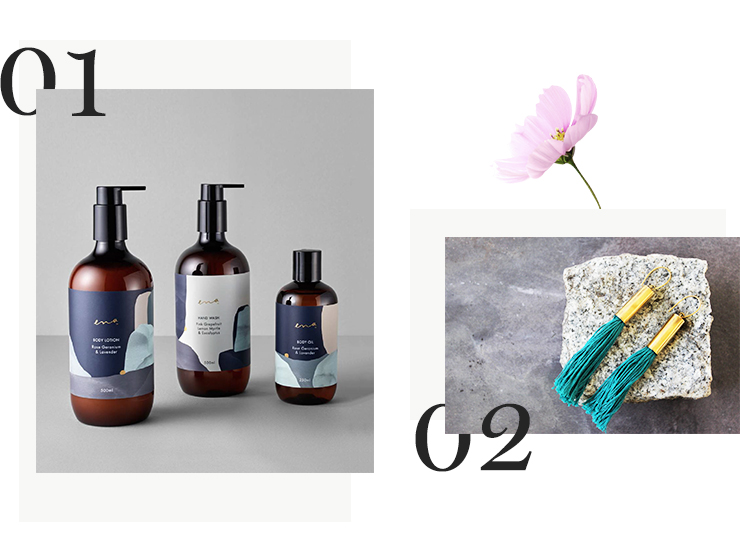 2. Jewellery from Frank And Dolly's
A much-loved Bellarine secret, this Geelong-based boutique now has a website where you can order bohemian jewellery, ethical fashion and more to your heart's content. Warning: it's going to be hard to buy mum one of these pairs of earrings without adding a little gift for yourself into the shopping cart…
3. Bared Footwear Duck White Lace Up Shoe
Just because mum's on her feet all day, doesn't mean she has to wear sneakers like some kind of Jerry Seinfeld fanatic. Not only are brogues totally cool right now, these Bared Footwear beauties are also super comfy. It's like giving her a pair of slippers… that would look great on her Instagram.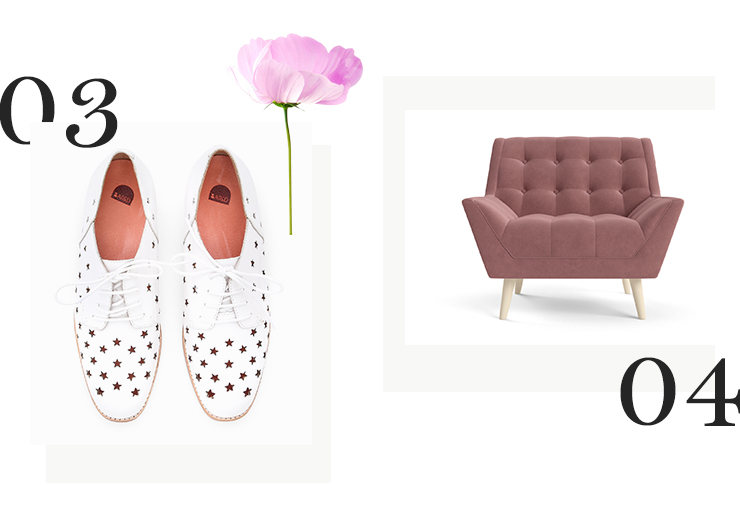 4. Brosa Armchair in blush pink
We all have one of those chairs in the bedroom that acts like a second wardrobe… so why not buy mum a super chic version, so that eventually (when it's clean) it'll give her bedroom the kind of interior cred you only see on Pinterest? Plus, this one's basically in Millennial Pink, so it'll serve as an excellent backdrop to your flatlays. We promise we're not selfish.
5. Kenwood KMix in black
To celebrate 70 years of their distinctly British design, Kenwood have re-released their iconic and deliciously retro kMix. In a range of cute colours, we chose black, like our hearts. But not like mums, because she's the best.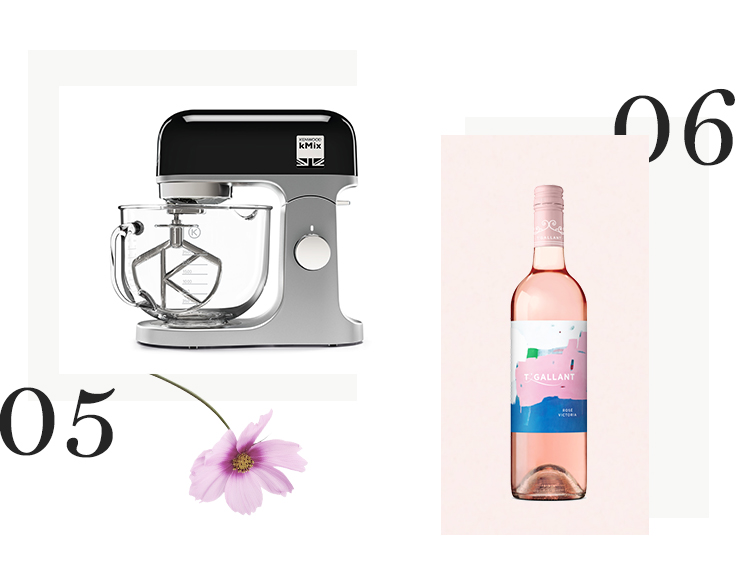 6. T Gallant Art Rosé
We don't know a mum out there who doesn't enjoy a little bit of vino on a Friday night, a-la Kath and Kim. Instead of a crisp card-on-aye, why not hit up this artsy T Gallant Rosé? Collaborating with Melbourne artist Sarah Kelk, this is classic wine with a modern twist.
7. Koko Black
This year, Koko Black is personalising mum's pralines. How's THAT for food for thought… Assembling their signature pralines and truffles into four delicious categories, you'll find the perfect choc box for any mum. Can't go wrong with chocolate…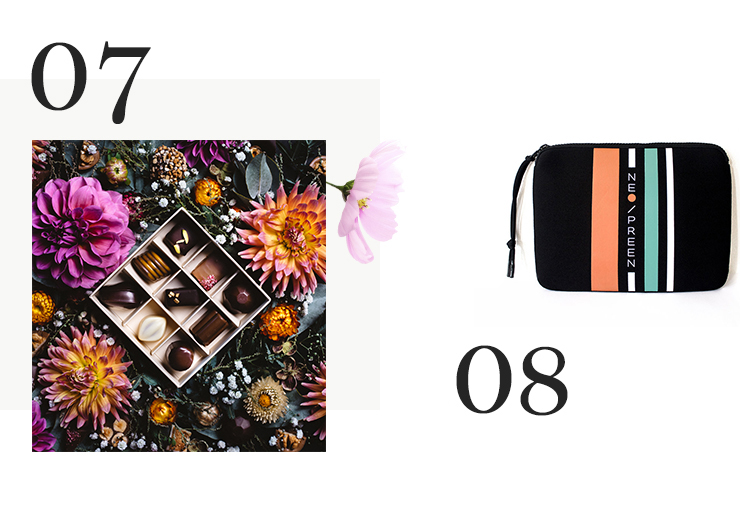 8. Neo-Preen clutch
The thing about neoprene is that no spill can penetrate it's tough exterior – it's basically the Superman of materials. So when Neo-Preen launched this cute clutch, we knew they were thinking of new mums with spill-prone kids! Throw it in the machine to wash off that baby vom? Now that's music to every mum's ears.
Got the perfect present? You need the perfect brunch. Here's our round-up of all this year's Mother's Day action.
Image credit: Koko Black