It's been a busy couple of months on the Melbourne restaurant scene (seriously though, when is it ever a quiet month?) We've got a new Chinese cocktail lounged on Chapel St, the Hanoi Hannah crew just dropped a massive Windsor bombshell, and cult Japanese ramen joint IPPUDO finally arrived with an enormous porky splash. Mmm...pork.
Clear your diaries. Here are 5 new restaurants to check out in Melbourne.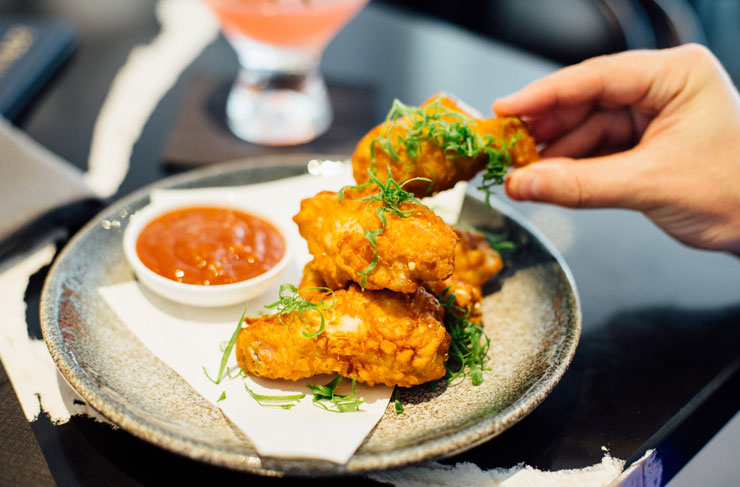 Photography: Annika Kafcaloudis
Chinacy
If you've driven along Chapel St in the last couple of weeks, you would have noticed something kind of cool happening just near the Malvern Rd intersection. That's Chinacy, Melbourne's swanky new Art Deco Chinese eatery. We're talking tea-infused cocktails, a huge glass atrium, hanging gardens and some truly incredible chicken wings. Make sure to order the steamed pork buns with housemade X.O. sauce. Chef Eugene Yap is a culinary warlock.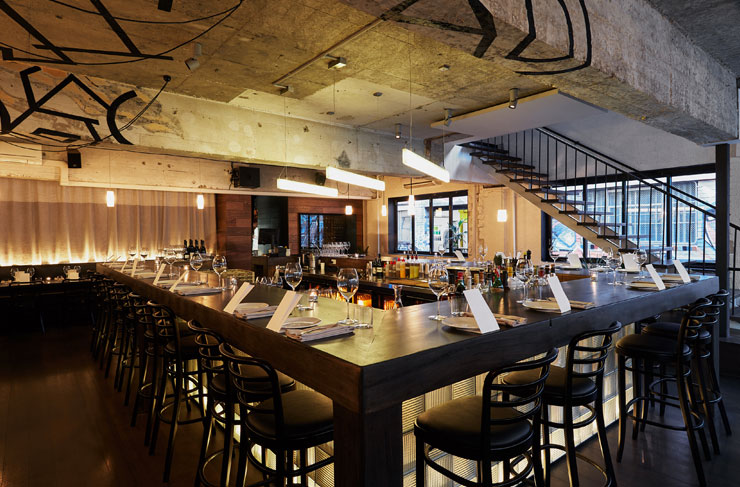 Photography: Griffin Simm
Alter Dining
You probably won't find this one unless you're looking for it. Alter Dining has popped up at the old BKK site in Duke St, Windsor. The Commune Group (AKA the guys behind Hanoi Hannah, Tokyo Tina, Neptune and the rest) have got chef Sean Judd (ex-Chin Chin) running the pass, dishing up Modern Australian X Asian goodies like Northern Thai Sausage with eggplant puree, steamed crab with Chinese celery and a sinful Pineapple Tart Tatin for afters. It's also gotta be the most beautiful space we've seen so far in 2018. Highly recommend.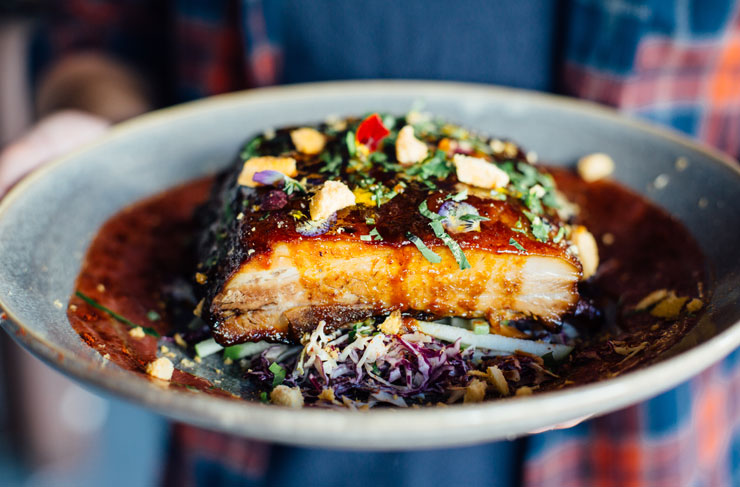 Photography: Annika Kafcaloudis
Whaler
Damn we love this place. Whaler wears the 'bar' tag pretty comfortably, but during the day it's got more of a restaurant-y vibe. Seat yourself in one of the big blue booths up front, or a private table for two in the middle room, then order up a plate of the 12-hour slow-cooked pork ribs. Wash it down with a grapefruit Tom Collins from bartender extraordinaire Callum Davies, and maybe a side of the Louisiana grits, dusted with creole salt and chipotle mayo. Really digging that cerulean Pantone...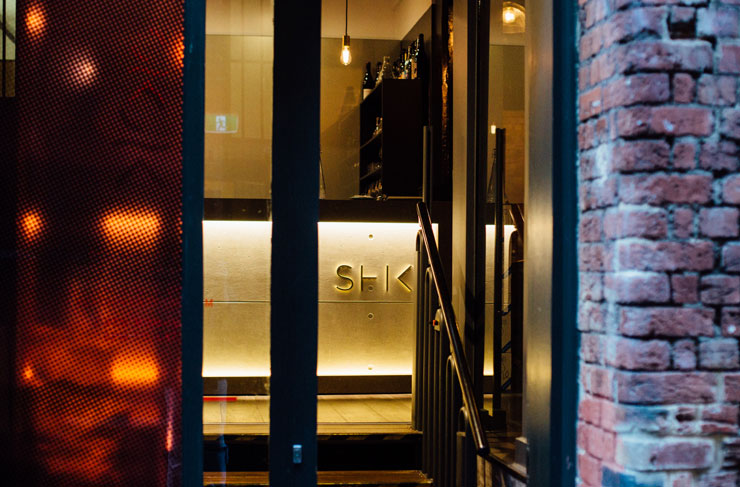 Photography: Annika Kafcaloudis
Restaurant Shik
Niagara Lane has been crying out for something like this: a late-night backstreet Korean eatery from legendary hospo pro, Kimchi Pete. Shik is just what you want on a Friday night: moody lighting, exposed brick out the whazoo, marble tables and leather-backed bar stools. The bar really is the best seat in the house—Pete can walk you through the menu, feat. pickled jangajji, multiple types of kimchi and grilled Blackmore Wagyu +5 chuck. A cut above your average Korean BBQ.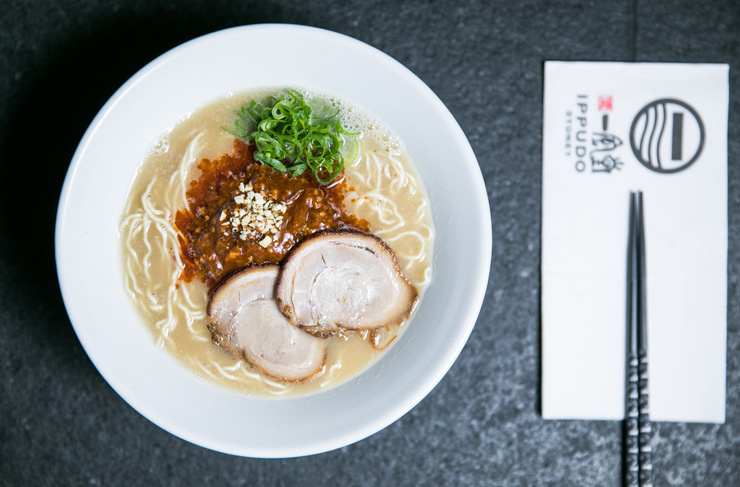 IPPUDO
It's finally here! For aaaages, Sydney and Perth have been smugly sipping their perfect tonkotsu broth, feeling all superior. Well now we have our own IPPUDO restaurant, and it's bloody amazing. Decked out in fire engine red and plenty of blonde timber, IPPUDO fits snugly into the extended QV complex (you'll find it down Artemis Lane...just follow the crowds). This place gets rammed on Friday nights, so consider a mid-week visit. Our pick? It's gotta be the signature Shiromaru Motoaji tonkotsu ramen and a side of gyoza. Don't forget the frosty Asahi Black, either.
Feelin' something a bit harder? Check out St Kilda's secret speakeasy: The Store Room.
Image credit: Annika Kafcaloudis