Chilled out nights with our besties and wine are literally all of our favourite things in one place. At Melbourne's BYO paint and sip sessions at Cork & Chroma, you'll be equipped with a glass of wine in one hand and a paintbrush in the other, as you create a masterpiece to take home and show your mum. We're sure she'll be so damn proud of you.
Here's everything you need to know about Cork & Chroma and their BYO painting sessions. They're legit one of the best things you didn't know you could do in Melbourne.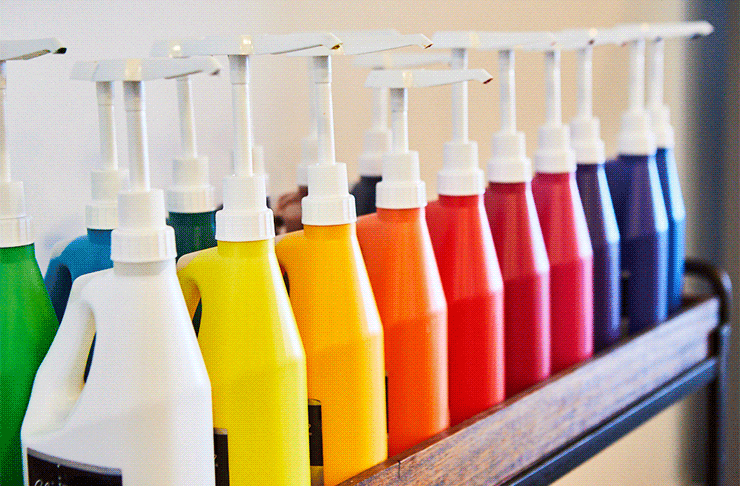 Pick Yo' Painting
Half the fun of Cork & Chroma is that you get to have a bash at painting something other than a sad bowl of fruit or awkward nature scene. Instead, they're keeping it real with Frida Kahlo, Ziggy Stardust, Starry Nights and a Rainbow Koala (yes, we're serious).
BYO Booze, Not Paint
All you have to bring to your paint and sip session is your favourite bottle of wine and your bestie. Once you're at the studio, everything else will be taken care of, from wine glasses to acrylic paint—and an apron to protect your clothes. On that note, don't catch yourself showing up in all white, because wine + paint = ruined white shirt #justsayin.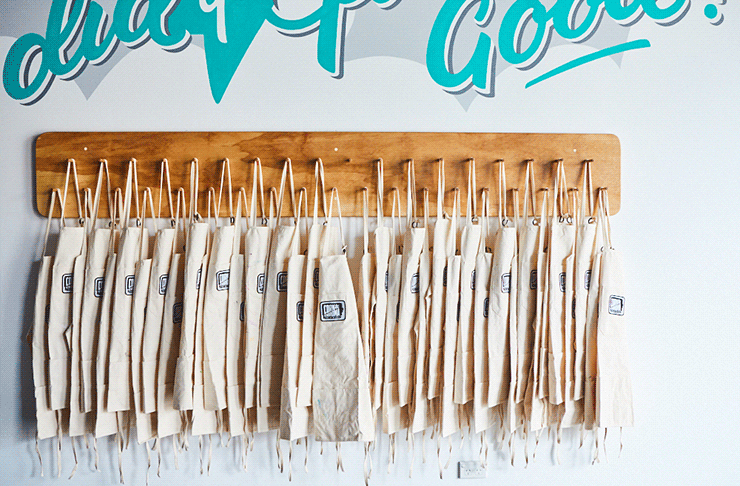 Don't Think You're Creative? You're Probs Wrong
At Cork & Chroma, everyone is welcome, from yourself to your mum, your bestie and every single person you work with. They don't really believe that some people are creative and others aren't—which is why we love it so much. If you don't typically think that you're creative, then you may be a little nervous for the first 2.5 seconds of the session, but once you let that go and start swishing your paintbrush around with reckless abandon, you'll likely be chuffed with the result. Or slightly tipsy. Or both.
On That Note—Make Up Your Own Rules
We recommend that you break all of the rules in this class, because who says that grass has to be green and the sky must be painted blue? Cork & Chroma is for rule breakers, so go nuts and paint a rainbow koala if you're feeling it.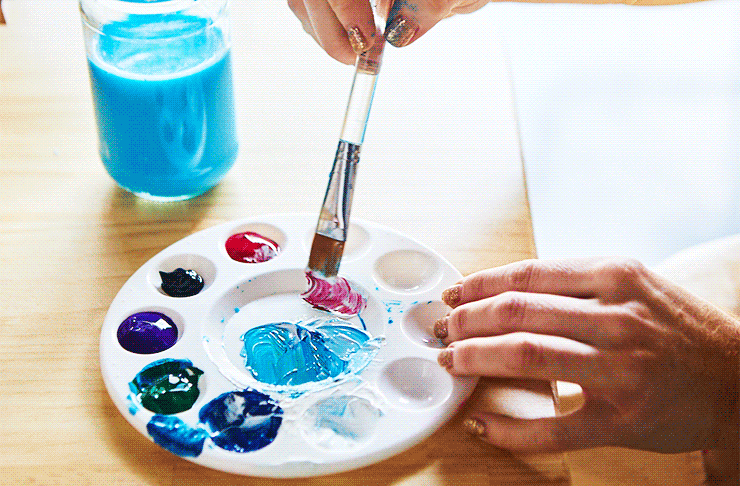 Most Importantly, It's Fun
Like, really fun. If you haven't caught on that there's wine involved yet—well there is. So yes, it is fun, but that's not the only reason why. Whilst your teacher-artist is doing their thing on stage, and showing you how to create your own masterpiece, they're also playing a killer playlist. We're talking about all of the classics—from TLC to Destiny's Child, Beach Boys to Elton John. So once they've shown you the tricks of the painting trade, they'll leave you for a couple of songs to jam along to while you paint.
This Is How Your Session Will Go Down
The painting sessions revolve around that kick arse playlist we mentioned earlier—it's their thing and they're damn proud of it—so we absolutely recommend that you sing along. Once you arrive at the studio, you'll be shown to your seat and pointed in the direction of wine glasses then paint (priorities). You'll then sit yourself down and do as your artist does. They'll show you the proper paintbrush strokes and then tell you to do whatever you want, before turning up the music up, so you can really do for it. Our advice? Don't focus on the end result, but do have a lot of fun along the way.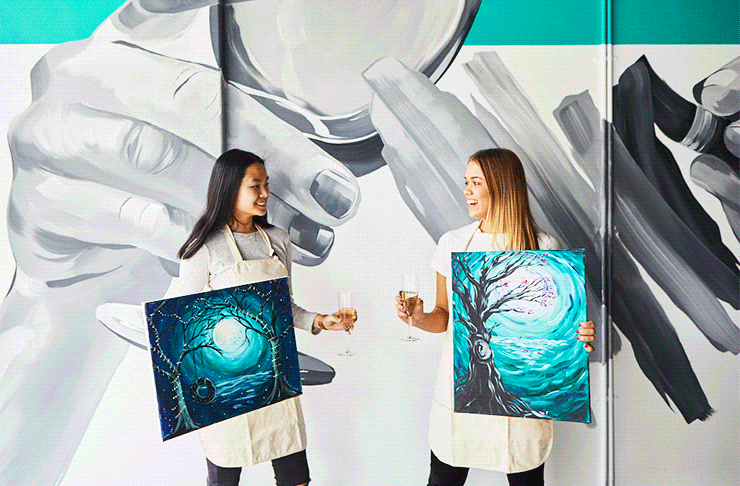 Cork & Chroma runs sessions Tuesday through Sunday and you can book yours here.
Image credit: Michelle Jarni for The Urban List.
Editor's note: This article is sponsored by Cork & Chroma and wholly endorsed by The Urban List. Thank you for supporting the sponsors who make The Urban List possible. Please click here for more information on our editorial policy.