Trust us when we say you'll become regular visitors at Queen Vee's once you have your first bite of anything off their menu.
Created by Ben Rosenberg (Freelancer Café) and Liam Whiticker (ex-Movida and Gills Diner), Queen Vee's opened up in late 2018 in Hanoi Hannah's original location and it's been transformed into a Caribbean-style paradise worthy of all your Instagram love.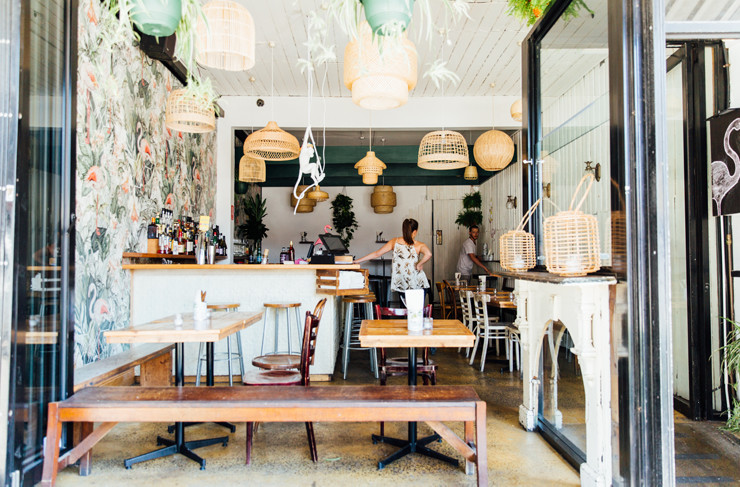 With funky, tropical wallpaper, Rattan pendants and hanging plants, stepping into Queen Vee's feels like you've just travelled to a tropical beach getaway, minus the airfare.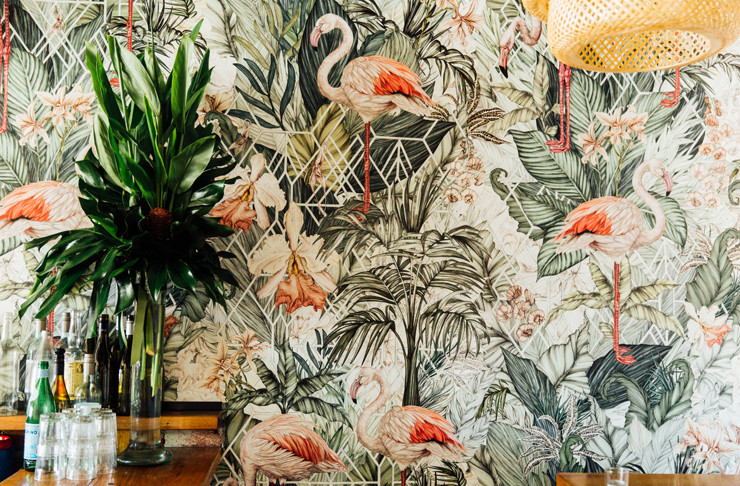 But enough about adorable Carribean-inspired decor and vacations we can't afford—let's talk food. Co-owner Liam happens to be the Executive Chef at Queen Vee's and trust us when we say that your taste buds couldn't be in better hands.
Chef Liam is serving up all sorts of Jerk-related variations (there's smoked chicken Jerk, fish Jerk, jackfruit Jerk...we could go on) with some seriously finger-licking sides like pickled cucumber, charred pineapple, and fresh-as-fuck green mango salsa. There's also an oxtail stew served in a rich gravy with runner beans and baby carrots or some miso-and-tamarind-glazed short ribs that'll leave you drooling for more.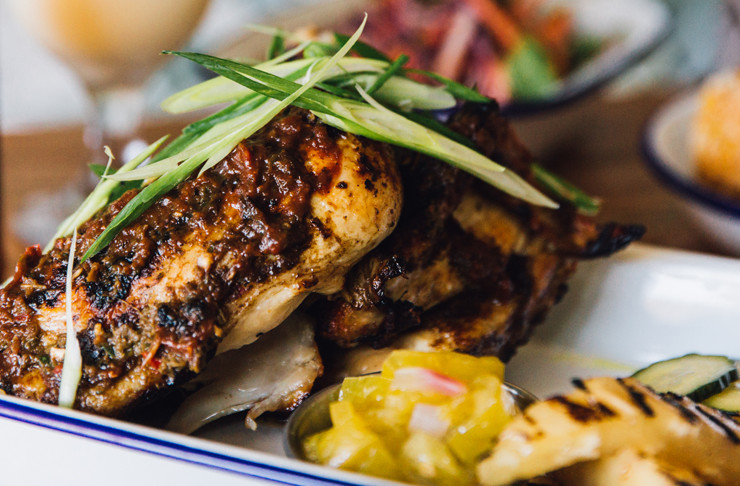 Ready for some even more good news? Those of us with vegan/vegetarian limitations can enjoy a full-on vegan banquet at Queen Vee's every Tuesday. Think Jalapeno vegan mac n' cheese, jackfruit Jerk, banana blossom ceviche, grilled corn with coconut, and much more. The rotating vegan menu is available every Tuesday for just a measly $39 and it is totally worth it.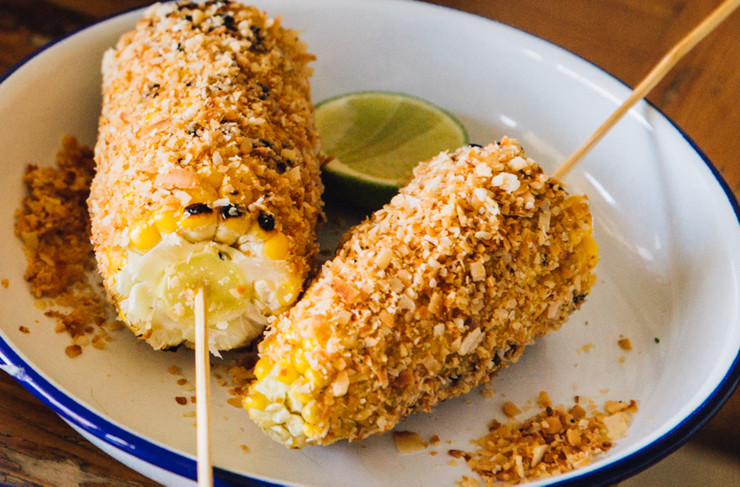 And last but not least: what's a Caribbean-themed restaurant without the rum?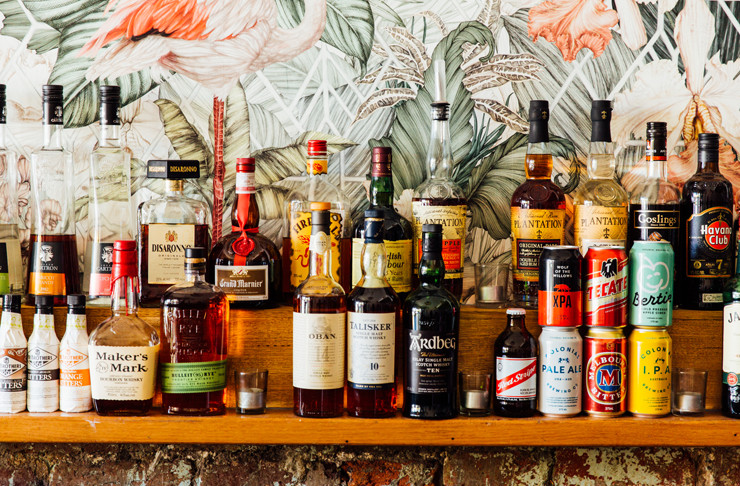 Before you dive into all the available rums and delicious cocktails, we suggest you give their signature drink—The Painkiller—a try. It's a heady mixture of rum, coconut cream, pineapple and cinnamon and it tastes like you're floating on a Caribbean-themed cloud heading straight for the nearest cruise ship.
If you want an impromptu, mid-week tropical getaway, you can drop by Queen Vee's Monday to Sunday from 4 pm to 12 am.
Looking for more great places to grab a bite in Melbourne? Check out our Food & Drink section.
Image credit: Annika Kafcaloudis