Solo: A Star Wars Story is one of the most eagerly awaited flicks of 2018, and Melbourne, we know the best way to celebrate its cinematic release on 24 May. We've whipped up a go-to-guide for experiencing Australia's sauciest city based on your favourite Star Wars character.
Unsure which new character is your doppelganger? Take our quiz here first!
Now, put your Ford [Millennium] Falcon in park and get ready to make this galaxy adventure your own.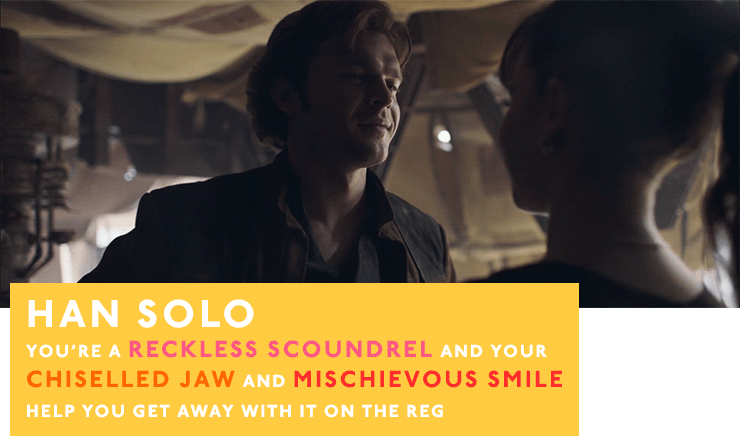 Scout Out The Best Sake Den In The Galaxy
If Han Solo ever came to Melbourne, we can almost guarantee he'd be spotted down at Bosozoku. With a unique Japanese-outlaw-motorcycle-gang vibe, this burger bar and sake den has nailed the slightly seedy cantina vibe. Buckle up for a night of Nintendo, karaoke, bubble tea, booze, and mouth-watering burgers.
Swap Bantha Milk For Cocktails
Need to avoid Imperial attention? A Prohibition-style speakeasy should do the trick. You won't find any Bantha Milk on tap at Promise Bar, but you will find loads of delicious cocktails. Tucked away inside a coffee house in Prahran, look out for the 'Staff Only' sign above the back wall and sweet talk one of the wait-staff to be welcomed to a dark, grungy, late-night cocktail oasis.
Practice Your Blaster Skills In VR
Your blaster skills will come in handy shooting VR enemies at Zero Latency. Advanced storytelling, state-of-the-art wireless technology and a fully-immersive experience, this one's not for the faint of heart. Just remember to shoot first (Greedo never saw it coming...)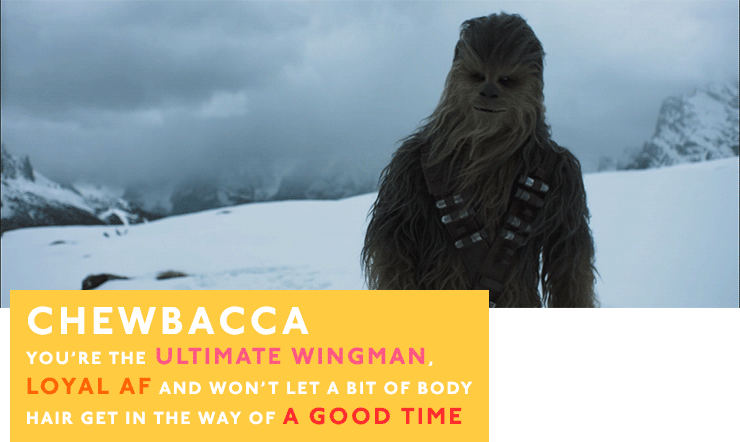 Grab A Hunger Fix Fit For A Wookiee
Rrrrrrr-ghghghghgh! (That's Chewie, just FYI). For the wookiee with a man-sized hunger, it's gotta be Natural History in the CBD. While their Southern-style dishes are enough to get our tongues wagging, it's the décor that really sells this place. We're talking still-life dioramas of birds, mountains, deer: all the stuff you'd usually find behind the glass. Perfect for walking carpets.
Get Tipsy With Your Furry Friends
We're sticking with the animal theme. But hey, dogs are man's best friend after all, and this is one bar that truly embraces our furry friends (both terrestrial and galactic). Enjoy some top-quality whisky at The Tipsy Cow while your favourite pooch chills in the dog-friendly garden out back. Just watch out for the single malting—gets everywhere.
Brush Off Your Board Game Skills At Queen Of Spades
Our advice? Let the wookiee win. They've been known to pull people's arms off after losing at a game of Risk or Settlers Of Catan. Chewie could have channelled some serious rage at Queen Of Spades: Melbourne's premier board games and burger bar. Grab a pint, some hairy mates and go nuts. They've got the biggest collection of analogue fun in Melbourne. Battleships anyone?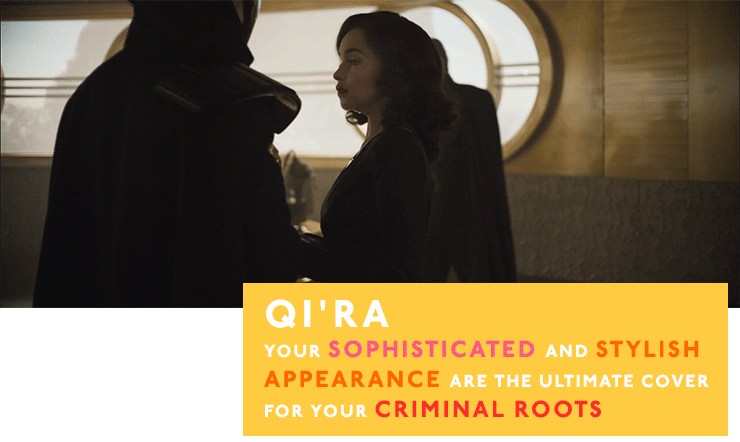 Ritz Things Up
Bomba is the key to any classy night on Coruscant, right ladies? If there's a bright centre to the universe, this place is right next door. Easy, effortlessly-cool vibes, top-notch tapas and quality Spanish wine—all the ingredients you need to plot your next career move. Just keep your wits about you.
Hide Away At Om Nom
You've come a long way since your days as a street urchin. And there's no cantina more classy than Om Nom at The Adelphi Hotel. We're talking a masterful plum and sage sorbet bellini, spiced G&Ts and a toasted pecan negroni. They've even got a mini champagne bubble bath.
Go On An Arty Escapade
Your refined and elegant tastes should come in handy at the NGV's new MoMA Exhibition. 200+ works from New York's Museum Of Modern Art, including Picasso, van Gogh, Frida Kahlo and Andy Warhol. Let's be honest: you're planning an elaborate heist, aren't you? Watch those sticky fingers or you'll end up in the Detention Block.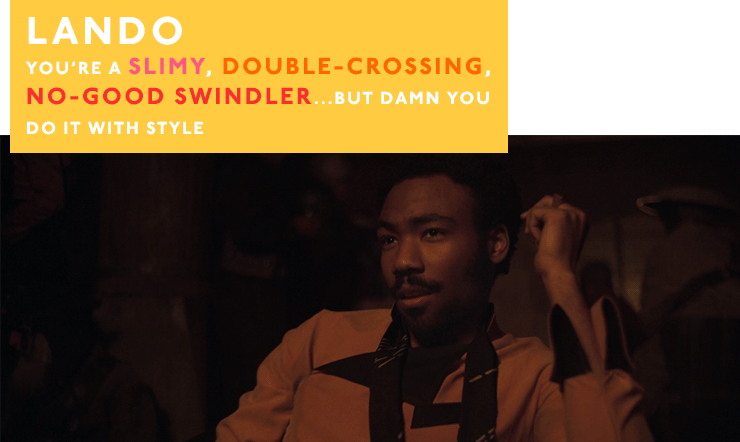 Get Naked In The Sky
From high-stakes gambling dens to high-rise views, Naked In The Sky is the bar for all you Lando fans (it's Donald Glover, we get it). Chill among the clouds as you sip a selection of craft beers (they've got 12 on tap) or a funky infused-vodka cocktail. Whether you're after imported or in-house, there's something for every taste—from opium rose to alpine chocolate and sugarcane.
Whisk Yourself Away For Whiskey At The Store Room
For the man that knows all the secrets. Nothing beats a good, grungy, speakeasy...except maybe a good, grungy speakeasy with a secret entrance. Welcome to The Store Room in St Kilda. Spot the glass partition and pick up the old school telephone to gain access to this old-school, prohibition style gin bar. It's a smuggler's paradise.
Escape Your Way Out Of Another Bind
Ukiyo is the perfect spot for a mid-flight pit stop, especially their newest venture—Kuebiko: The Crumbling Prince. It's a narrative-driven 10-hour escape room that feels like diving into a video game (or a galaxy far far away). Advanced tickets are now on sale.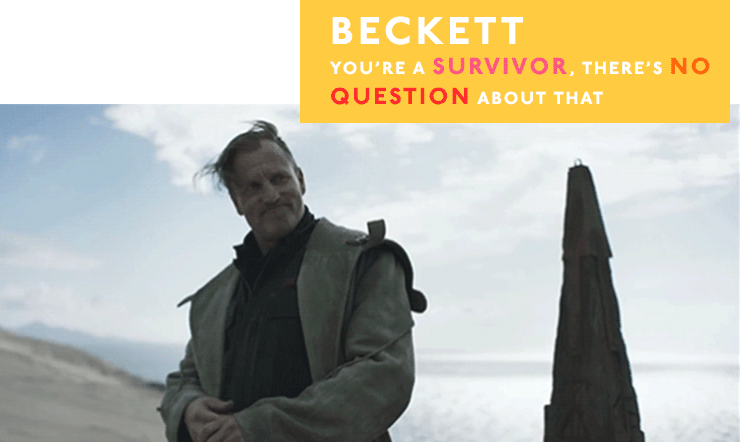 Celebrate Like You Just Blew Up The Death Star
Grab your Ewok buds and celebrate like you just blew up the Death Star at Collingwood's Le Bon Ton, a southern-inspired smokehouse and drinking den. We're talking Texan BBQ and slow smoked pork shoulder that carnivores have only dreamed of…until now. Wash it down with some of the best whisky cocktails in the city. Perfect for thirsty scoundrels.
Join Some Other Scoundrels For A Late Night Tipple
Welcome to Melbourne's boozy, bluesy underbelly. A subterranean cocktail bunker, built in an old bank vault (and don't even think of robbing the antique safe—it's blaster-proof). Work on your Woody Harrelson impression while sucking on Beneath Driver Lane's smoked cocktails, oysters and three-cheese toasties.
Perfect Your Aim At Maniax
If you're gonna be a galactic outlaw, you better have a good aim. Good thing we've got Maniax, Melbourne's axe-throwing warehouse. It's basically darts on steroids. Grab some of your closest mates, and get ready to unleash some serious pent-up frustration. And uh, this goes without saying—but do this one before the bar.
Solo: A Star Wars Story in cinemas 24 May. Get tickets now!
Editor's note: This article is proudly sponsored by Lucasfilm and endorsed by The Urban List. Thank you for supporting the sponsors who make The Urban List possible. Click here for more information on our editorial policy.
Images: © 2018 & ™ Lucasfilm Ltd. All Rights Reserved and Annika Kafcaloudis