St Kilda for many years now has been a divided suburb. One part is the new crowd, those buying up multi-million dollar heritage homes and renovating them, while the other part is the St Kilda of old—the red lights, the drugs, the crime. But is that all changing?
The suburb has been all over our TV screens of late given it's the location of the current season of The Block. The former Gatwick Private Hotel, once home to those in need of a place to crash for a low price will soon go on the market as 6 high-priced apartments.
In a way, the story of the Gatwick is the story of St Kilda. Once a private hotel that only the rich frequented it fell on hard times and became the notorious Gatwick we all knew before Channel 9 purchased the land and renovated it.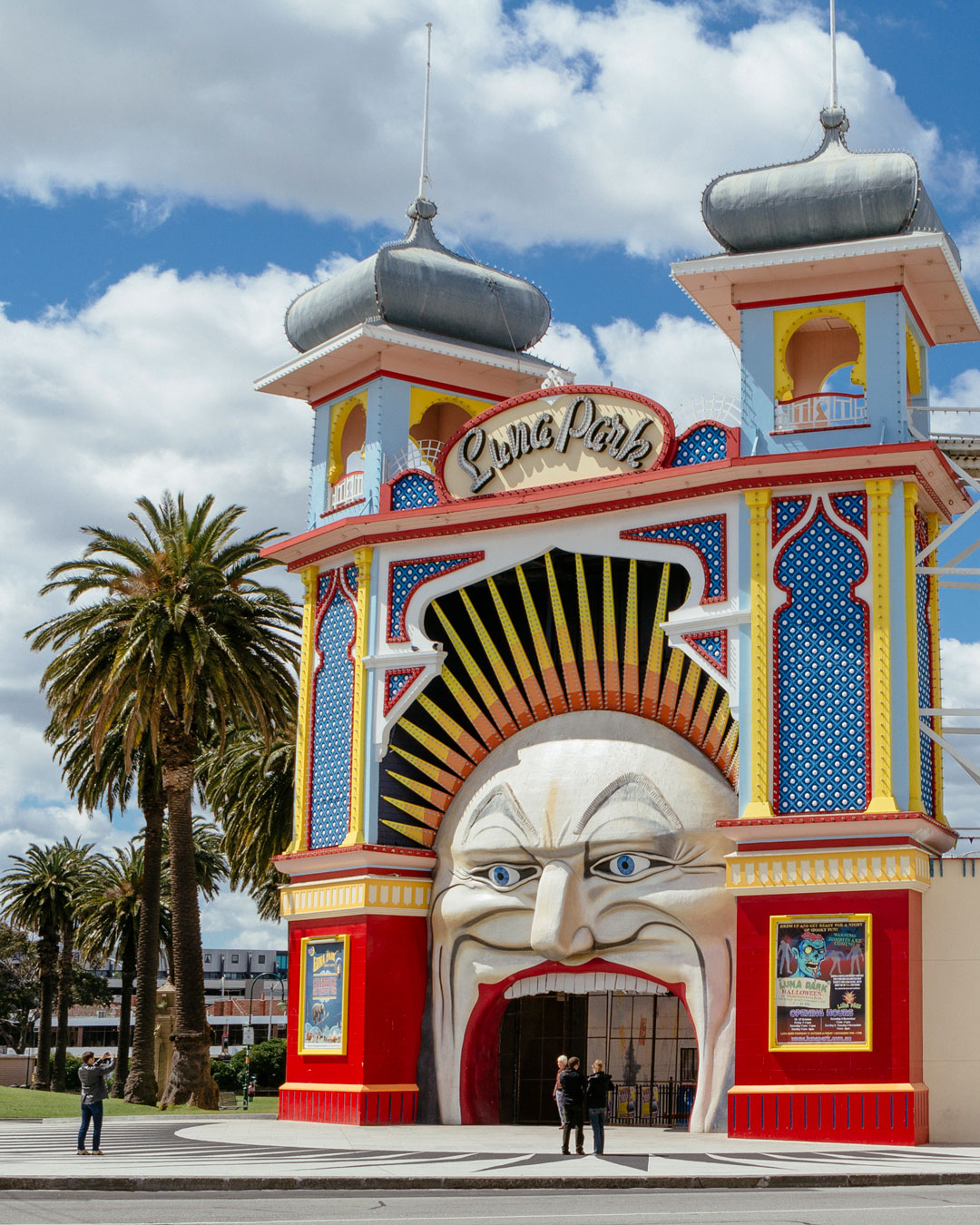 Image credit: Visit Victoria
Initially, St Kilda was home to Melbourne's elite. Following the land boom of the 1880s, mansions were built along streets such as Fitzroy Street, Grey Street, and Acland Street making St Kilda a seaside resort. It was around this time that saw the construction of drinking hole institutions the Esplanade Hotel (1878), and the George Hotel (1889).
Following a depression in the 1890s, St Kilda saw a decline with wealthy families losing a large amount of their fortunes, and the wealthy that remained moved to suburbs like Toorak, Brighton, and South Yarra.
The early 1900s saw St Kilda landmarks like Luna Park (1912), Palais de Danse (1919), and the Palais Theatre (1927) spring up, in a bid to bring life back to the foreshore from St Kilda beach around to Point Ormond,
After the Great Depression and World War II, St Kilda changed yet again. The elite were long gone, replaced by crime, prostitution, and drugs. Inn the 60s the suburb became a hub for Melbourne's gay and lesbian community, and became well-known for its bohemianism, with the likes of Mirka Mora and other artists calling St Kilda home.
St Kilda lost its railway line in 1987 with it being converted to the current light rail system, a decision that probably lacked a bit of foresight. But with this came the slow burn gentrification of the former jewel Melbourne's bayside crown.
We spoke to a few locals, new and old, to get their take with what's currently happening in St Kilda.
The Local
It's been almost 30 years now since the gentrification process began, so why has it taken so long for Melburnians to embrace St Kilda again? And why has it taken so long to get "cleaned up?".
St Kilda resident Adam is back living in St Kilda after a few years away. It's a place that has always resonated with him.
"For decades St Kilda has always had its connection to sex, drugs & rock n roll.
That has been watered down significantly, but it's still there. I am highly tolerant of this part of St Kilda and is why I'm attracted to it, so it's sad to see so much demand for what has made St Kilda great being removed.
The Grey Street crisis support centre for drug addicts, the famous street workers, and obviously the legacy of the Gatwick, have all played roles in St Kilda's progress towards gentrification being diluted."
The attraction of St Kilda for Adam was the commute, given Melbourne's traffic woes in the south-east. Somewhere close to the city, and connected to the tram network.
And despite having kids, St Kilda's "edginess" has always been a plus.
"The standout memory of St Kilda was the vibrant array of thriving music venues, in particular The Espy's Front Bar & Gershwin Room, upstairs at the Prince of Wales, and the Palace. Now there's only the Palais that still books anyone decent. The restaurants and cafes were packed houses all the way down Fitzroy Street, now more than half the strip is 'To Let'. I love the new Village Belle, but give me the wood stained interior of the old Doulton Bar any day."
The Institution
If you're familiar at all with St Kilda, you'll know the name Cicciolina.
Cicciolina is an institution of the St Kilda—and Melbourne—restaurant scene, having held court on Acland Street since 1993.
Barb Dight has been there since day dot.
"We—Barb Dight, Lisa Carradus and chef Virginia Redmond—opened Cicc 25-years ago as we were all living and working in St Kilda whilst at uni. We saw the need for an informal local eating place to complement the delis, independent retail, cake shops of our 'hood—and to buy ourselves a job" says Barb of Cicciolina.
"St Kilda has inevitably changed, as we all have, and not necessarily for the better!
Firstly, landlords haven't kept pace with the retail economy, and as most already own their commercial venues, they need to lower rents to attract independent traders again.
Council in the 80's and early 90's was grassroots and independent, and that drove a lot of decision making that erred on the side of local residents, which at the time was a mix of old-school residents, artists, students, etc.
The contrived marketing of council now forgets that tourists are attracted to a seaside suburb that is diverse, and populated with traders and residents that offer a point of difference."
"St Kilda will always be a destination due to the beach, buildings, people watching, and great things like Luna Park.
Gentrification has been an evolving sport since forever. However new restaurants and television makeover shows are a band-aid effect, which won't sustain long-term viability.
This needs to come from things like affordable local public housing, council support for the arts, residents and local traders, and landlords doing their bit to attract tenants rather than enjoying the tax break that commercial vacancy gives them.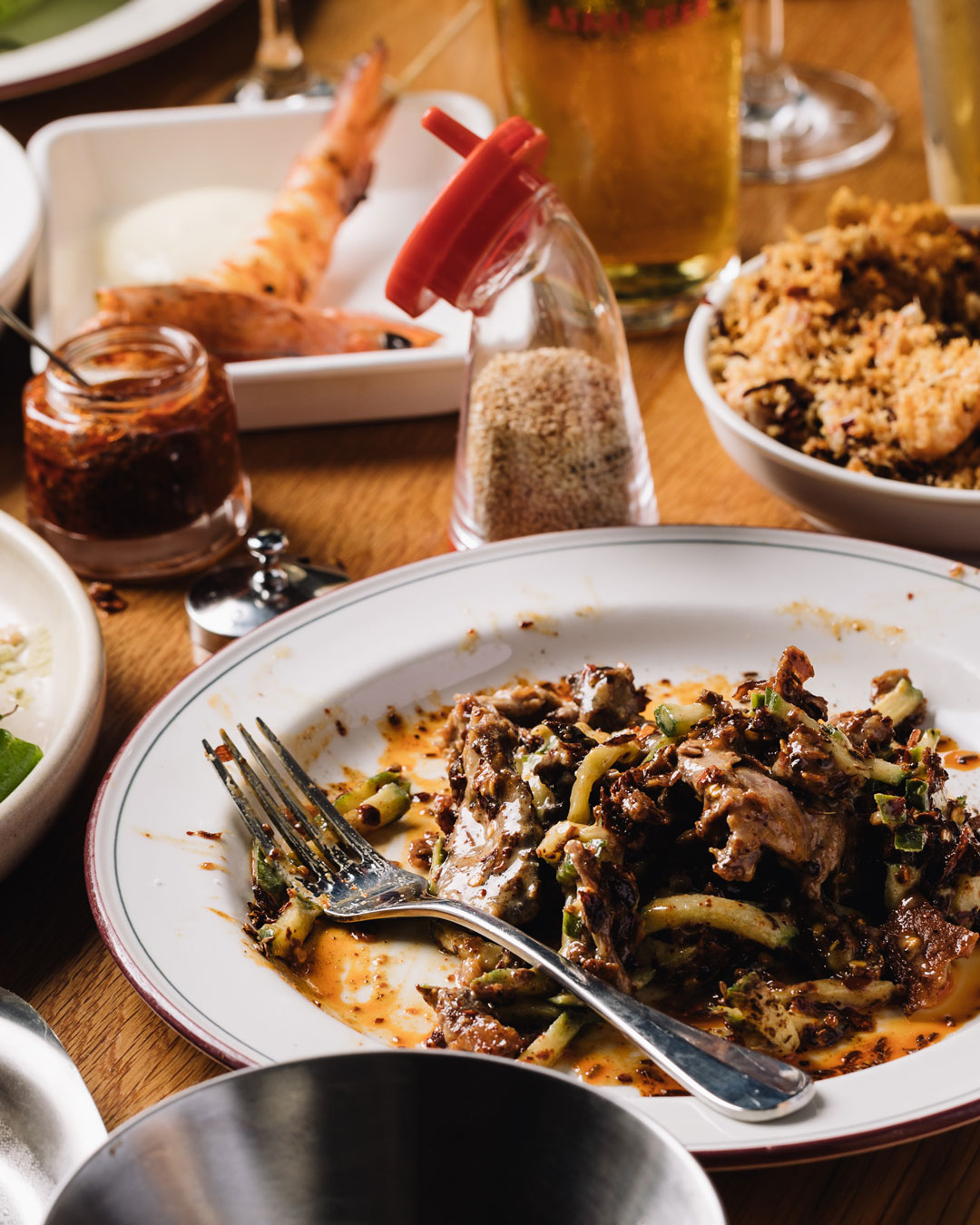 Image credit: Griffin Simm
The Trail Blazer
Fast forward to 2004 and Circa installed a new head chef, none other than legendary Melbourne chef Andrew McConnell.
Once a resident of St Kilda himself, McConnell took Circa to three hats in 2006 before taking over a site on Fitzroy Street that Supernormal Canteen—and formerly home to the original location of the famous Lobster Roll, Golden Fields—now occupies.
"Like Fitzroy—home to three separate Andrew McConnell restaurants—St Kilda is a suburb of contradictions. Fine dining establishments sit comfortably alongside fast food outlets and somehow there is a home for it all. With the recent sale of the Gatwick and other residential developments, St Kilda has seen a move towards gentrification in the past few years." a spokesperson for the group said.
"The next five years will be very exciting for St Kilda, with the reopening of The Espy and the Victorian Pride Centre bringing a new invigorated cultural energy to the suburb. These two big changes will bring new groups of visitors and residents to the area. As a result, St Kilda will once again be seen as a relevant part of Melbourne's cultural identity and likeminded businesses will open to accommodate them, bringing a fresh and youthful vibe to the area."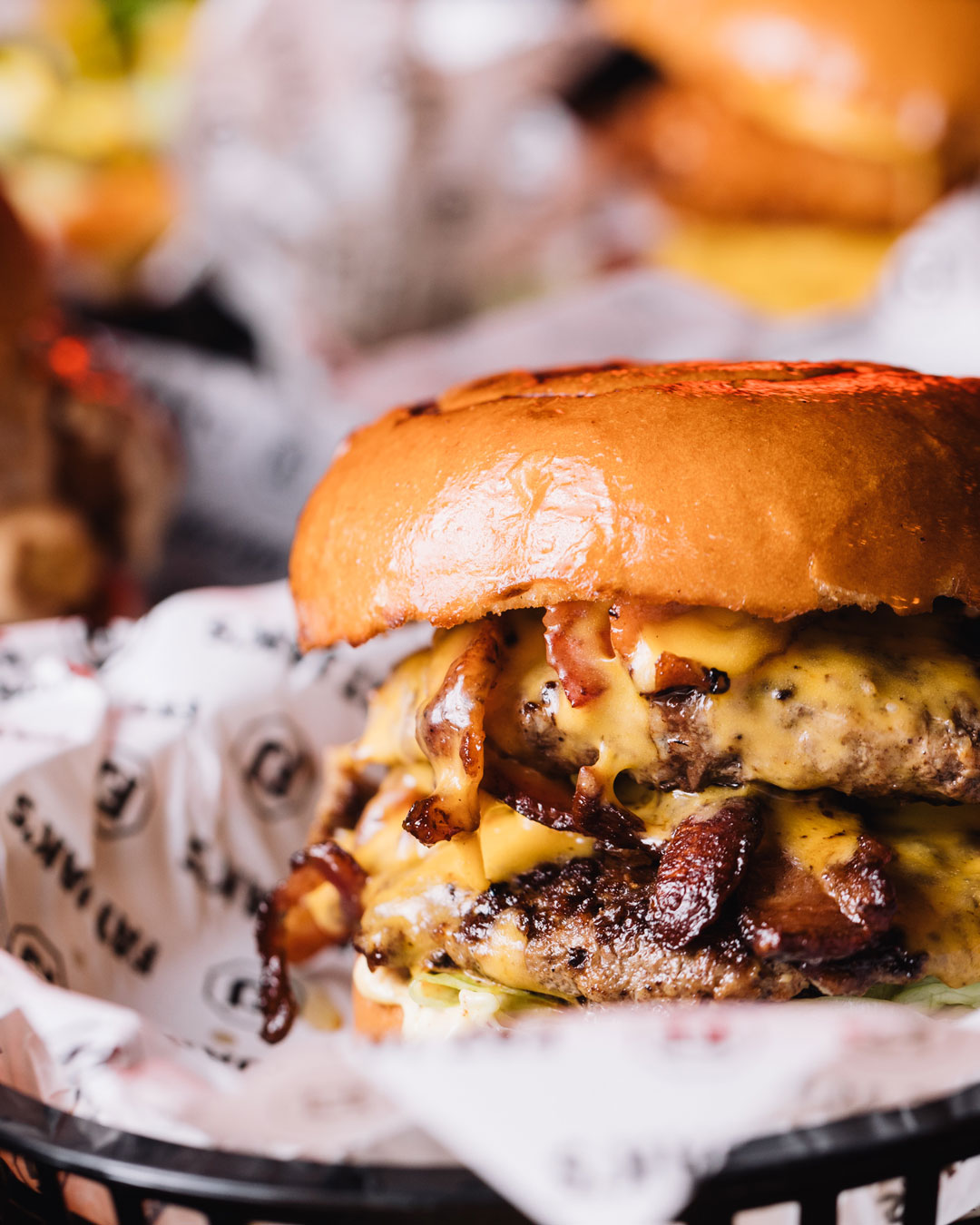 Image credit: Griffin Simm
The Newcomer
Recent renovations or new venues to open include the likes of The Village Belle, once a rough and ready pub, now a stylish pub that attracts a trendy crowd every weekend.
Fat Jaks on Barkly Street serves up some of the meanest burgers you can find in Melbourne, Captain Baxter has had a makeover and has installed a new chef, Stokehouse—along with its sibling venues Pontoon, and Paper Fish—is better than ever overlooking the bay in its new digs, and, of course, the oft-mentioned renovation and reopening of The Espy is almost upon us.
For Andy Mullins—Director at Sand Hill Road—The Espy has always been the group's "ultimate pub dream".
"We needed our 20-year apprenticeship in owning and building old city hotels before we had the confidence to tackle Australia's biggest, boldest and grandest pub.
It's everything we could have dreamed of and so much more.
Every day we uncover layers of The Espy's history that have absolutely blown us away. We've spoken with band bookers, locals, artists and most amazingly a now 88-year-old tenant who grew up in The Espy during the 1940s.
Her stories brought life to the walls and the fires and the Gershwin Room's history (which back then was a fine dining ballroom). We know we'll never truly own The Espy—that title belongs to the many thousands of people who have walked its staircases before us, and the many thousands to come."
The Espy's reopening really feels like a starting gun in a new era for St Kilda. It's a far cry from when Andy and his Sand Hill Road colleagues purchased the site three years ago.
"Compared to three years ago when The Espy was closed, Donovan's was closed, Stokehouse and Republica were all closed. The city is back and firing and vibrant and breathing. Melbourne desperately missed St Kilda. But the shop fronts are re-opening. The sidewalks are bustling. The whole city feels like a well-set fire just awaiting its spark. The Espy will be a part of that this summer."
Venues You Need To Check Out In St Kilda:
Header image credit: Getty Images