Brow beaten Melburnians, your prayers have been answered as the 'Arch Angel', Amy Jean Linnehan, lands in Collins Street.

Like Michael Jackson and the simple motion of walking backwards, Amy Jean has managed to revolutionise something we take for granted so often, brow shaping.

Australia's most renowned celebrity brow artist, the 33-year-old has created an empire built upon perfectly shaped, tinted and tattooed eyebrows. Lucky for us, Amy Jean has recently added another salon in our very own Collins Street to her oft-booked out addresses in Brisbane, Gold Coast and Sydney's historic Bambini Trust building.

"Brow artistry is taking the world by storm and, in response to high demand, we are expanding faster than I ever have imagined when I opened my first Eye Couture salon at Palazzo Versace in 2010," she says.

With high profile clientele including Dannii Minogue, Naomi Campbell, Mel B, Jesinta Campbell, Sandra Sully and Kate Waterhouse (we'll have what she's having), Amy Jean has built an unshakable reputation as the go-to girl for banging brows and lush lashes.

The new Amy Jean Eye Couture salon is smack bang in the seminal soul of Collins Street, where beauty, luxury, glamour and gluttonously fabulous shopping frenzies all butt heads. Within the same characterful building as another Melbourne stalwart - Rakis On Collins - Amy Jean Eye Couture Salon is suitably unintimidating, but with a defining edge belying its sophisticated address. Its signature gorgeous black and gold trimmings exude the very essence of what the treatments – including brow shaping – are all about, explains Amy Jean. "Subtle but incredibly sexy!"

At Amy Jean Eye Couture, one can venture in for a brow shape and tint, Feather Touch Brow Tattoo – a semi-permanent technique of eyebrow embroidery that mimics the natural hair growth, rather than a harsh, brow line – and the Lash Lift, a new lash-opening technique.

Gaining attention in America also, Amy Jean recently returned from New York where she hosted a pop-up store alongside the city's most in-demand hair and makeup artists. "I was completely overwhelmed at the enthusiastic response, it was just incredible," she reflects.

So what's next for the industry-dubbed 'Arch Angel'? "We'll be popping up regularly at the Plaza Hotel in New York and adding pop-up stores in Adelaide and Perth every six weeks," she says.

You heard it here first ladies. Get in quick to be part of Amy-Jean's world domination…two brows at a time.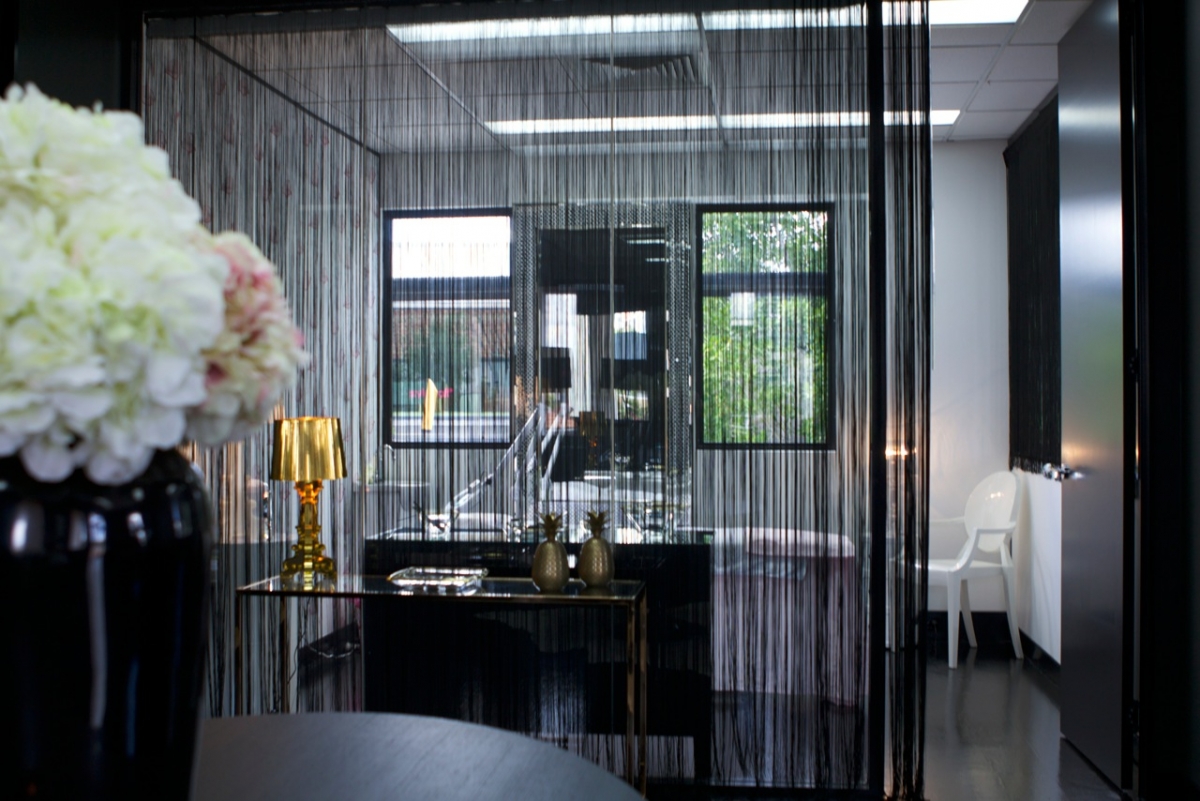 Amy Jean Eye Couture Brisbane salon