Man, the guys a The 5th have been busy little bees. Fresh off launching a new leather range, they've just gone and dropped a brand new watch collection.
It's called The London Range, and it's based on a limited-edition release in November last year (which, incidentally, sold out in 20 minutes flat). Over 2000 customers voted to bring the style back, and this time it's the big kahuna: a full-scale collection, available online and in stores around the country. What's the time? Time to get a new watch (ahhh, we miss Grade 3 sometimes...)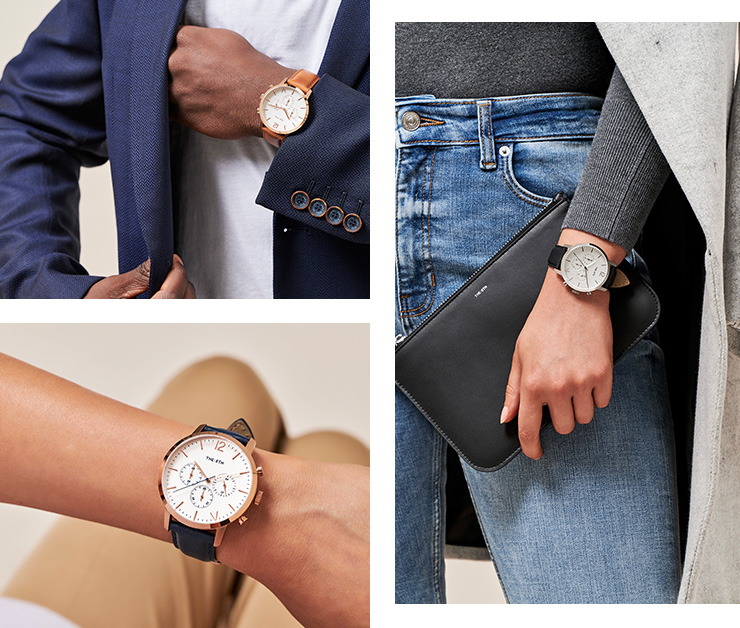 As you've probs guessed from the name The London Range is inspired by London (duh), and more specifically the biggest clock in the world: Big Ben. There's definitely a retro vintage flair in the design—you can tell it's modelled on those classic old chronographs made famous by horse racing and aviation and people who use phrases like "Good show, old sport."
Each one will set you back $199, and you can get them in a bunch of different combos. White dials, silver cases, rose gold accents and six different colours to choose from, plus a variety of bands (there's also a limited-edition colour available here for VIPs).
The London Range is available from today, and you can check it out online.
Somehow our old Casio isn't looking so hot anymore...
Image credit: The 5th