We love a label that isn't afraid of a sequin or two, so it's hardly suprising we're long-time fans of cult label Aje. Known for their casual take on heavily embellished pieces and effortless high/low combos, Aje is a celebrity favourite, with their highly coveted sequined minis reaching wardrobe staple status (no mean feat). With a brand new South Yarra boutique opening last week, and plans in the works for more boutiques in Sydney, Melbourne, and Los Angeles, Aje designers and friends Eddi and Adrian are two very busy — very well dressed — people. We were lucky enough to catch up with this moving and shaking design duo for two minutes to talk shiny things, leather jackets with everything, and dressing Cara Delevingne.
TUL: What made you want to start your own label?
Adrian: I had a boutique in Noosa very early in my twenties, and I saw a niche for beautiful everyday clothing which was glamorous. My aim was to combine design and the use of luxurious cottons and linen fabrics — instead of the synthetic fabrications many other labels were using. Eddi and I shared the same vision and so Aje was founded — it's taken a long time and lots of hard work to get to where we are now, but it's all been worth it!
Eddi: Since I can remember, I have always been obsessed with dressing up and with 'style' as a form of creative expression. Later, when involved in the magazine industry, it became apparent to me that there was an opening in the Australian clothing market for pieces that were effortless but glamourous. Elegant simple pieces in beautiful natural fabrications with embellishments, that could take one from a traditional Australian beach day to elegant night time affairs through clever styling. My best friend, Adrian, and I shared the same thought and had the passion and will to fill this opening, and to have our own business. Hence, Aje was born.
TUL: Who or what have been your biggest influences?
Adrian: Thus far, the lands of Australia. We have such special landscapes all around us. I grew up on the coastline so it holds a very special place in my heart.
Eddi: I am extremely visual and tactile so am very influenced and inspired by fabrication, texture, and visual beauty in the most simple and unusual of places. I love art films as a medium of inspiration, as well as interiors and landscapes. As a designer, it's important to be open to creative inspiration in all places, as you never know what you will see/feel/be moved by.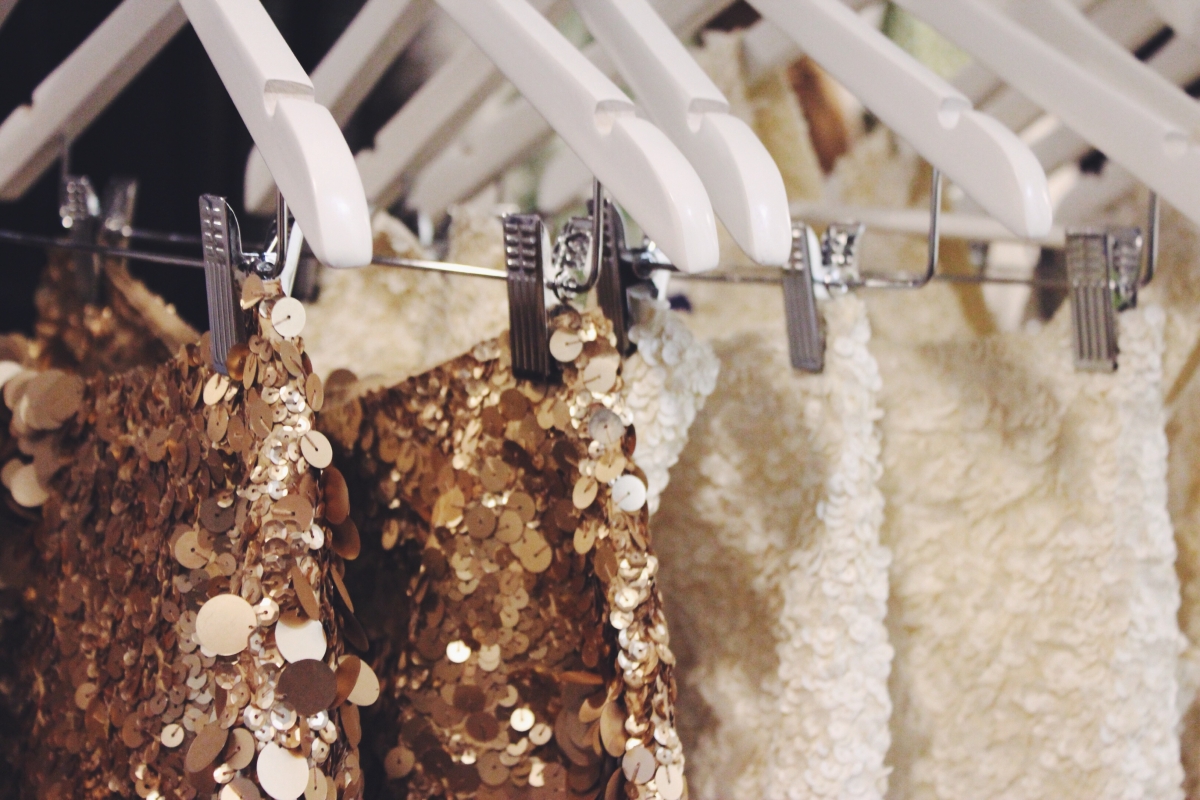 TUL: Whose personal style has had the biggest influence on your designs?
Adrian: My mother and my sister. I design clothes that I hope they will love to wear.
Eddi: I have people within my personal world and the wider world, whose fashion and interior style I admire. However, our Aje creations are predominantly a combination of both Adrian and my personal style. As our style and tastes evolve through a variety of influences, so too do the designs and the quintessential Aje girl.
TUL: Any key pieces/trends you are loving at the moment?
Adrian: Mixing linen maxi dresses and maxi skirts with leather jackets and biker boots.
Eddi: Embellishment worn in an relaxed, nonchalant way. I also have a jumper and mini skirt obsession... not necessarily a seasonal look, but a rather a perennial 'trend' for me.
TUL: What do you love most about designing?
Adrian: I studied fine art and love to paint and draw. So seeing my drawings become a reality through Aje is one of my favourite parts of the creative process.
Eddi: The ability to make women feel strong, alluring, and beautiful through our creations.
TUL: If you could dress anyone, who would it be?
Adrian: Currently, I'm loving Cara Delevingne... though this changes every moment. There are so many great women out there who I would love to see Aje on. It's so hard to pick just one.
Eddi: I love, love, love Doutzen Kroes, Edita Valletta and Natalia Vodianova… they are all incredibly elegant with such feminine beauty. Also I am hugely admiring of Emmanuelle Alt, Clémence Poésy, Audrey Tautou and Charlotte Gainsbourg... it seems I have a French obsession?! I have a French fiancé, it must be rubbing off!
TUL: Where are your favourite spots to eat, drink, or relax in Australia?
Adrian: I love going home to Noosa. My family still live there and I find it incredibly relaxing and there is an abundance of great restaurants. Otherwise as far as Sydney goes, I love a long weekend lunch at Catalina.
Eddi: I live in Elizabeth Bay and our office is in Potts Point. Both areas are beautiful, convenient and accordingly, difficult to leave. We tend to wine and dine frequently around here. Ulivetto for breakfast, and Fratelli Paradiso, Fei Jai and Apollo are definite favourites for dinner. Outside the area, I love Ester in Chippendale, 121 BC in Surry Hills and The Source Restaurant at MONA in Tasmania - it's exceptional.
TUL: What's next for Aje?
Adrian: We have second stores in both Melbourne and Sydney opening in the next month. We are also working towards a store in Los Angeles. Lots of fun, but lots of hard work ahead!
Eddi: We have many exciting things in the pipeline but in general, we just want to continue making beautiful clothes, with our beautiful Aje team that our customers love wearing. We are so thankful for everyone's support.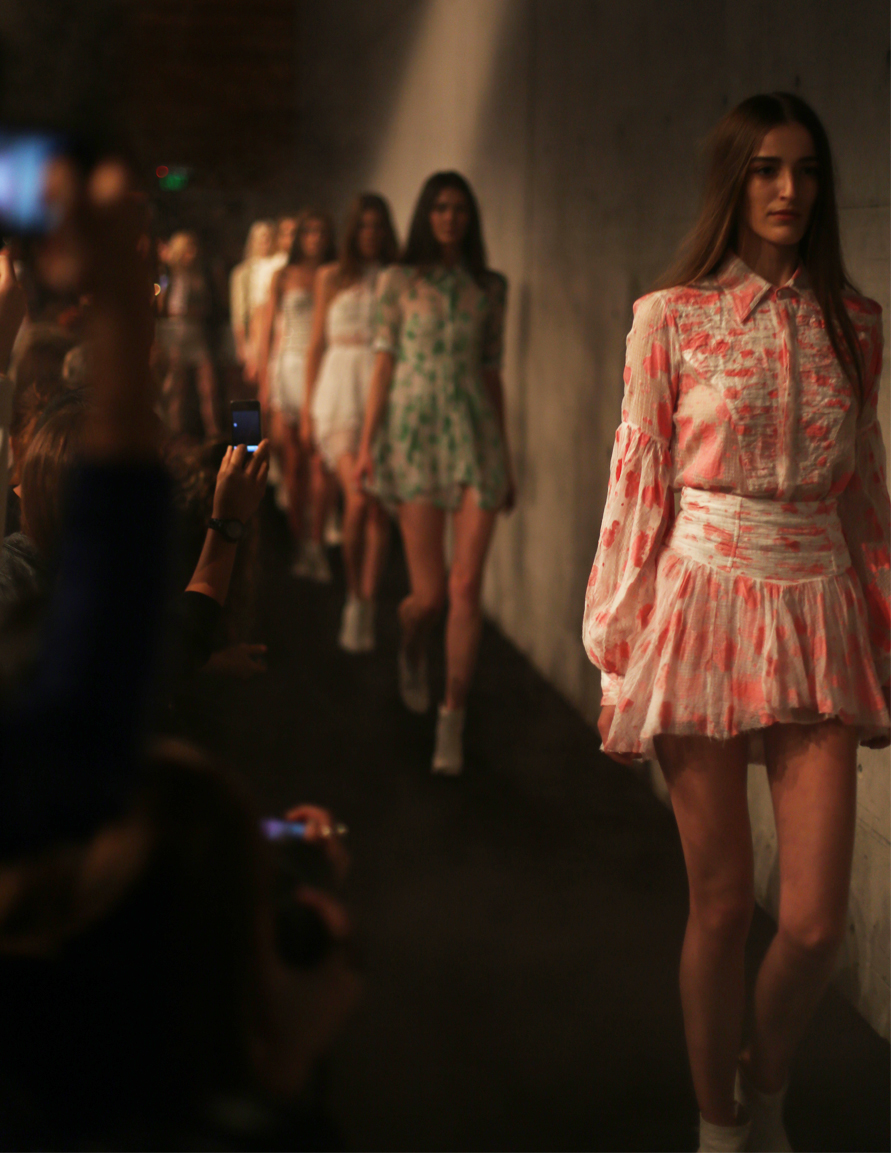 Image Credit: Aje, The Blonde Silhoutete, Love Shop Share