Laptops at the ready fashionistas – Vogue Online Shopping Night is back, and set to be the best one yet!
Vogue Australia has rounded up the very best local designers and e-tailers for 12 hours of discounted online shopping. From midday to midnight on the 30th of April, you'll be able to receive a range of exclusive discounts, offers and rewards just for shopping with your fave brands and retailers online. Scorrrree!
With over 100 brands involved, it's going to be hard to navigate the online shopping madness come Wednesday. So, we've done the hard yards to bring you the very best offers. Brace your bank accounts – here is our hit list of the 10 best bargains from Vogue Online Shopping Night.
bassike
Shop bassike for: Locally made wardrobe staples with longevity.
Offer: The first fifty shoppers who purchase full-price bassike womenswear will receive a bottle of Murchison Hume Luxury Laundry Soak. An additional 20% off sale items, along with free shipping Australia-wide for all orders, will be offered.
Checkout code: bassikexvosn
Camilla and Marc
Shop Camilla and Marc for: Luxe party wear and classic tailoring.
Offer: Receive 20% off on all purchases made and free domestic shipping.
Checkout code: VOSN2014
Elke Jewellery
Shop Elke Jewellery for: The bold, elaborate statement necklaces.
Offer: Receive 30% off all items.
Checkout code: ELKEVOSN
Friend of Mine
Shop Friend of Mine for: That effortlessly cool yet sexy feel they do so darn well.
Offer: Receive 30% off your order.
Checkout code: VOGUE
Jac + Jack
Shop Jac + Jack for: Luxurious cashmere and Australian superfine merino knits.
Offer: Spend $500 or more to receive $100 off your total purchase. There's also free shipping and collected returns on all orders, plus a cashmere comb gift with every cashmere purchase.
Checkout code: VOSNJAC
LIFEwithBIRD
Shop LIFEwithBIRD for: Contemporary classics that cater to the modern aesthetic.
Offer: Receive 20% off all items (excludes pre-order and accessories). LIFEwithBIRD is also offering free domestic shipping and free international shipping on orders over AU$250.
Checkout code: VOSN20
Nobody Denim
Shop Nobody Denim for: Their world-famous, cult jeans and denim pieces all made in their Fitzroy studio.
Offer: Receive 25% off full-price styles plus free delivery within Australia.
Checkout code: VOGUE25
Slip
Shop Slip for: Their dermatologist recommended luxurious silk pillowcases.
Offer: All orders over $50 will receive 20% off. Slip are also offering free express post shipping on all orders.
Checkout code: Vogue
Tony Bianco
Shop Tony Bianco for: Boots, flats and heels that are always on-trend.
Offer: Receive 20% off all full-priced shoe styles.
Checkout code: VOSN20
watson x watson
Shop watson x watson for: Effortlessly relaxed any day and every day pieces.
Offer: Receive 20% off all purchases.
No discount code required.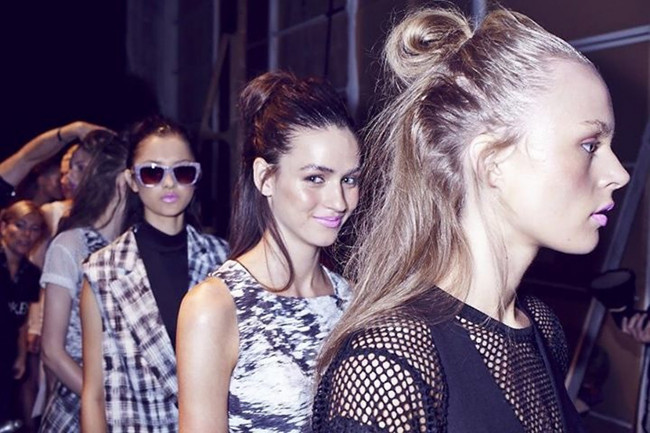 Vogue Online Shopping Night
Wednesday 30th April | 12:00pm – 12:00am
For the full list of offers, click here
Image Credit: bassike, Elke Jewellery, Nobody Denim, watson x watson.