Everyone in Melbourne loves being the first to know about new shops, cafes and restaurants – hell even the first to know about cracks in the pavement! With the sheer volume of retail and hospitality nuts floating around our fair streets, it's hard to be the first unless you're the one actually opening the business. So, in a bid to assist with your street cred, we've rounded up the best places that have opened up recently, as well as ones that are on the horizon. If you've checked out any of these businesses, then we'd love to hear your thoughts!
Apparently the Aylesbury wasn't quite cool enough, so they brought in their Spanish sisters and upped the game with their latest rooftop offering – Bomba. Endorsing all that is fabulous about Spanish tapas, Bomba's menu includes fried oysters, duck paella and saddleback picked pork belly (DROOL). As for booze, there's mostly Spanish wines salsa dancing 'round the list, but of course a wine menu is never complete without a good selection of local wines as well. As an added bonus, there is also vermouth on tap, so do take advantage and get the vermouth in your ver-mouth. Though we're sad the Aylesbury is gone, their iconic rooftop is still there, so enjoy your view of the night sky with Bomba seven nights a week. Open now!
Bomba | 103 Lonsdale Street in Melbourne | 03 9077 0451
The delicious fruit platter at Touchwood. Image Credit: Emma Forster.
As if they didn't have enough cafes on their resume, the minds behind Tall Timber and Pillar of Salt, have constructed the glass door and playschool typeface for Touchwood – Richmond's newest and coolest coffee hut. Touchwood is a bit different to the others, not only in its capacity – a sunny courtyard boasting over 40 seats adjacent to the sprawling front room – but also in its food. Sip a Mork peanut butter hot chocolate whilst you munch on housemade fig and apricot bread with lashings of pistachio butter. Or take delight in a toasted po' boy with fried prawns, grilled rockling, hot sauce, lime aioli and cabbage slaw. Your coffee will be Five Senses and your experience will be enlightening and it's a must hit if you're in the area. Open now!
Touchwood | 480 Bridge Road in Richmond | 03 9429 9347
Want to read more about Touchwood? Don't miss our verdict on Richmond's latest cafe.
The friendly crew at Barry Coffee and Food. Image Credit: Barry Coffee and Food Instagram.
A week after opening Touchwood in Richmond, the same folks who brought you Pillar of Salt have branched to Northcote with their latest cafe, Barry Coffee and Food. Barry is very much the child of these cafe greats, which is aesthetically obvious with its whitewashed brick and well-lit spaces. Seating is communal, and customers will be surrounded by custom made wall shelves littered with bright pot plants. Menu options include hip and now bites such as salads full of ancient grains, baked eggs and wagyu burgers, but there's plenty of options for those who favour a simple eggs and bacon. However, it's a necessity to grab their Korean chicken sub if you're hanging out for a decent feed. Grab a 5 Senses latte and cop a cheeky smile from a polka dot donning barista and enjoy the hustle and bustle of this "community love" styled cafe. Open now!
Barry Coffee and Food | 85 High Street in Northcote | 03 9481 7623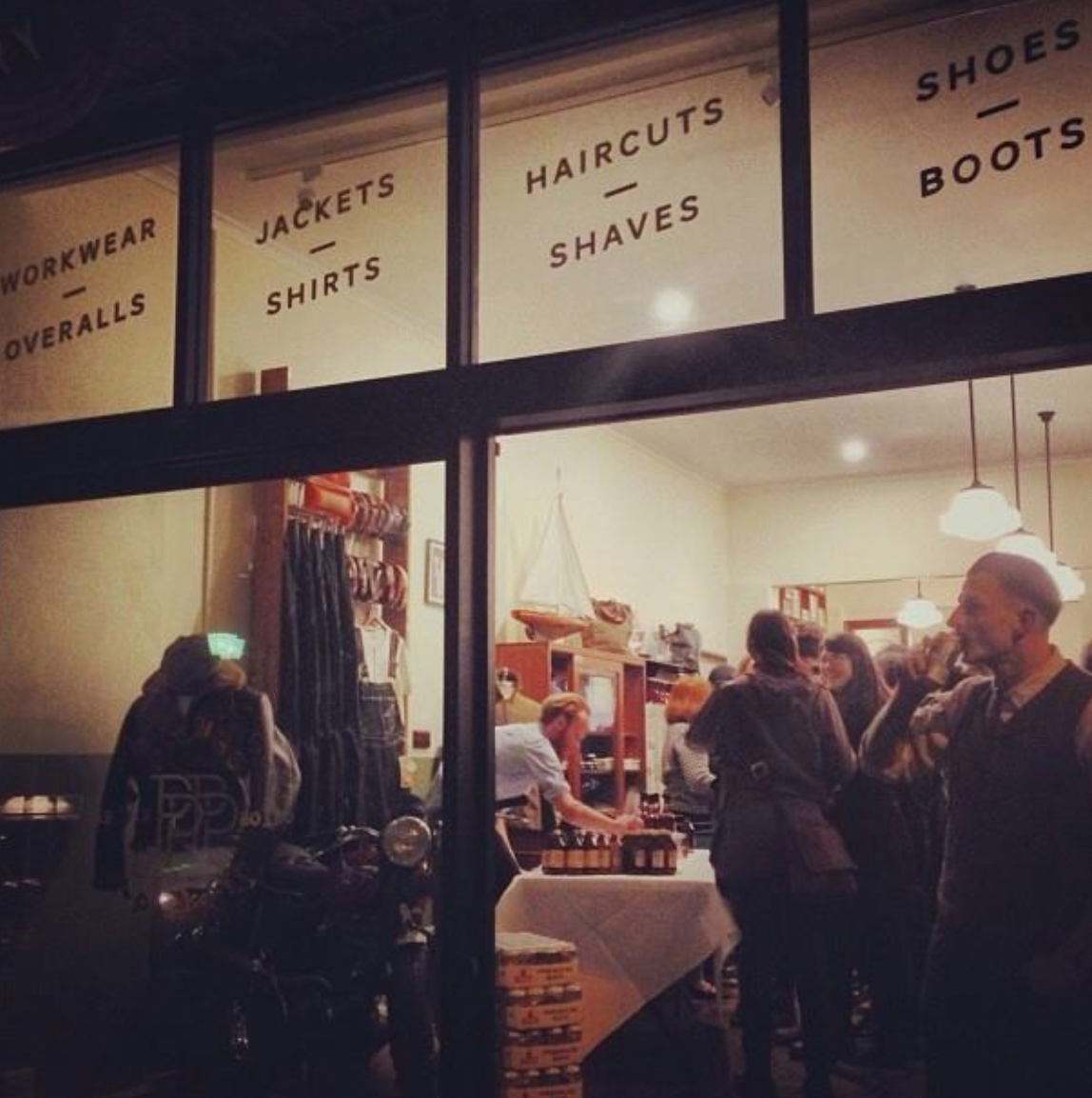 Step back in time at Picking & Parry. Image Credit: Pickings & Parry Facebook.
You won't be finding Havaianas and a wifebeater at Gertrude Street's latest ragtrade offering, Pickings & Parry. Nostalgic for the time when everyone dressed well regardless of it being a summer barbecue or picking up the cat from the vet, the boys behind Pickings & Parry decided they wanted to open an emporium where the fashionable Melbourne gent could purchase items of tradition, of craftsmanship and of timelessness. With everything from workers boots to vintage motorcycles and haircuts to beautiful leatherworks is on offer, this is a must-visit if your closet, or your man's closet, needs some sprucing. Open now!
Pickings & Parry | 126 Gertrude Street in Fitzroy | 03 9417 3390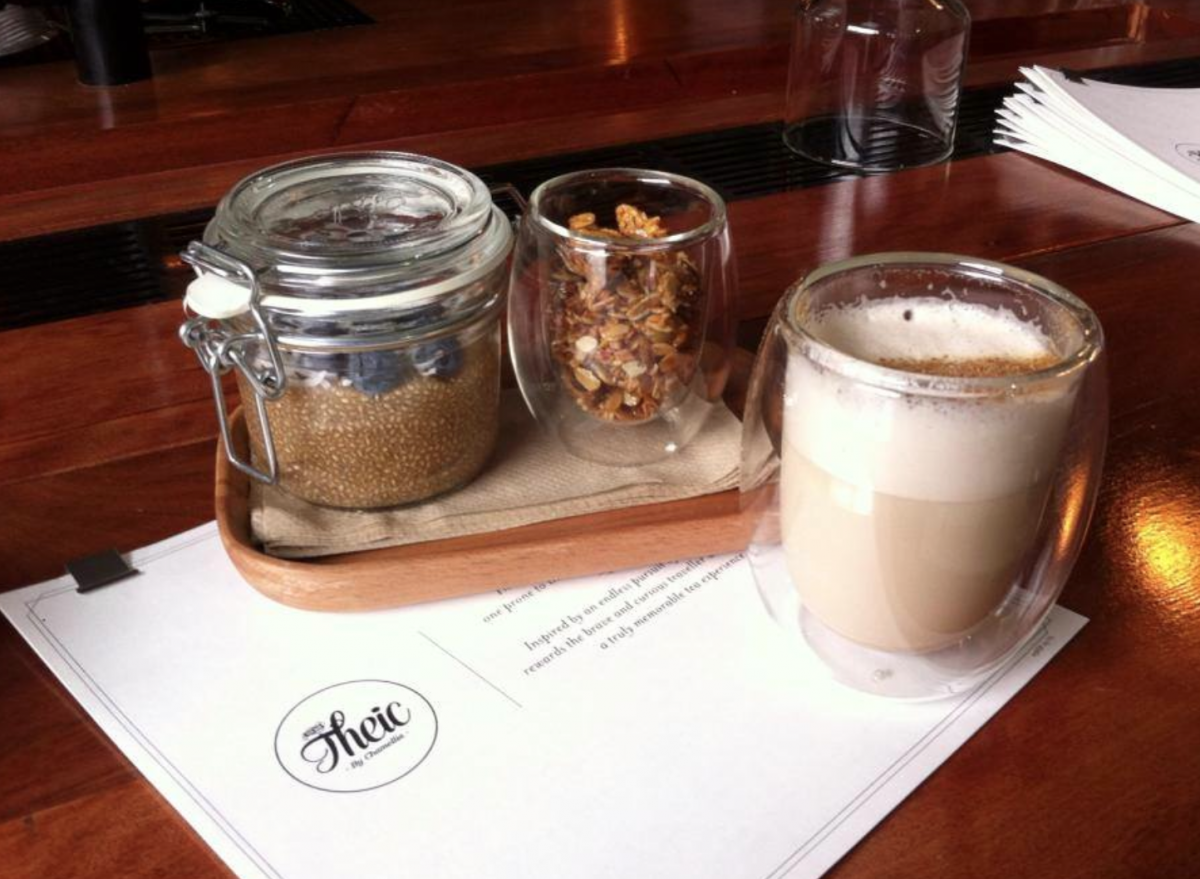 Theic Tea Bar on Cromwell Street in Collingwood. Image Credit: Theic Tea Bar Facebook.
Theic are the latest and greatest tea shop hanging around Collingwood and, like all things Collingwood, they've got their hat tipped to the "Earth friendly" side of Melbourne. Not only does owner Nathan Wakeford drive up to the mountains each week to source the cleanest water, he has also worked with Chinita Desserts, Loafer Bakery and Botanical Cuisine to develop an entirely vegan menu with a range of allergy friendly options as well. If you're eating in, we recommend the chia and coconut porridge as well as the Snickers Ball (this is a MUST!). Alas, goodies aside, when you boil it down, Theic is about the tea. You'll have pages and pages to choose from – 9 Spice fresh chai, oolong, herbals, whites, flowerbombs and jasmine pearls – this is a mad hatter's tea party if we ever saw one. Open now!
Theic Tea Bar | 77 Cromwell Street in Collingwood | 0433 214 938
Delicious sweet treats at Frozen by A Thousand Blessings. Image Credit: Frozen Facebook.
FROZEN BY A THOUSAND BLESSINGS
If you've gone to A Thousand Blessings in Richmond, then you'll understand the expectation for Frozen, their latest venture that's just opened up in South Yarra. Though froyo seems to be all the rage at the moment and you needn't look far for your daily brain freeze, Frozen are a cut above the rest with their biodymanic organic milk and yoghurt, as well as locally sourced fresh produce for their toppings. The interior is clean cut and oozes good taste, with the candy coloured licks of paint for good measure. But the cherry on this sundae is that those of you who were trying to be "good" this summer don't have an excuse as Frozen offers stevia yoghurt – 100% sugar and guilt free. Get your tail down there (or the two other stores in Richmond and Doncaster) for some caramel corn and milk chocolate froyo – YUM. Open now!
Frozen by A Thousand Blessings | Vogue Plaza, 670 Chapel Street in South Yarra | 03 9421 0880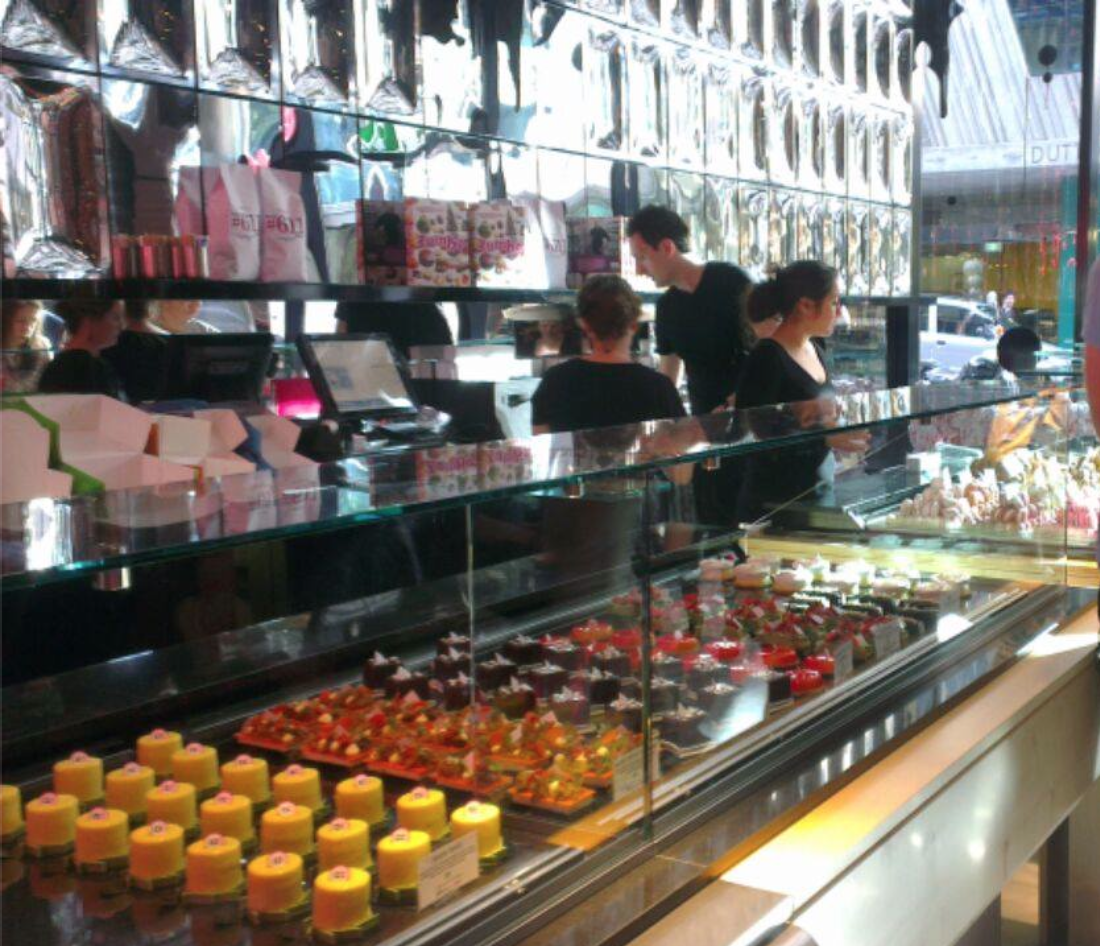 Delicious desserts from Adriano Zumbo Patissier. Image Credit: Adriano Zumbo Patissier Facebook.
Master of all things sweet and reason for my upcoming diabetes diagnosis, Adriano Zumbo has brought his shiny head and marvellous macarons to Melbourne town. It all started with the pop-up store at the Gramercy Bistro, of which if you were following our Instagram you'd see we were massive fans of the pina colada filled chouxmaca pastry (is this real life?). However, the pop-up has popped-down but don't despair, the real and permanent deal has opened on Claremont Street in South Yarra. Book a recovery session with your personal trainer because you and your three thirty-itis are going to be hanging out for some Zumbo masterpieces. Open now!
Adriano Zumbo Patissier | 12-14 Claremont Street in South Yarra
The cheeky Mr. Miyagi is opening in Windsor soon. Image Credit: Mr. Miyagi Facebook.
Japanese is very en vogue at the moment, and Mr. Miyagi is no exception to the delightful trend. Expect a new sensei on the Windsor end of the Chapel Street retail strip with the promise of Japanese cocktails, whiskey and melon tea. From the looks of the very secretive and tempting Facebook page updates, we can sense nods to a traditional Japanese fit out with all the tongue in cheek charms that Melbourne natives have with street lamps used for lighting and private carriages out the back. As locals, we're getting super excited for some sashimi and sake and so should you. Open October 16th.
Mr. Miyagi | 99 Chapel Street in Windsor
Get ready for Hello Sam's mouthwatering burgers. Image Credit: Hello Sam.
Everywhere in Melbourne does burgers for lunch and dinner, but sometimes you want something a little more fancy than a Macca's sausage and egg muffin pre-noon. For those of the latter persuasion, say "hello" to Hello Sam, South Yarra's latest burger joint. A unique take on the burger scene, the chefs from New Zealand have designed the menu so expect a few nifty meaty surprises, but with the same focus on fresh local produce us Melburnians so admire. As an added surprise, there'll also be Toby's Estate coffee on offer from the friendly baristas, so you can get caffeinated whilst you demolish your delicious burger. Open October 19th.
Hello Sam | 760 Chapel Street in South Yarra
Here's some more of Melbourne's latest and greatest…
Bar Nacional | 727 Collins Street in Docklands
03 9252 7999 | Now open
Brother Thomas | 350 William Street in Melbourne
03 9329 5006 | Now open
Sauced Pasta Bar | 148 Chapel Street in Windsor
1300 728 233 | Now open
Hinoki Japanese Pantry | 279 Smith Street in Fitzroy
03 9417 4531 | Now open
Uncle | 188 Carlisle Street in St Kilda
03 9041 2668 | Now open
Tulip Restaurant | 111 Pakington Street in Geelong West
03 5229 6953 | Opening mid-October
Lee Ho Fook | 92 Smith Street in Collingwood
03 9077 6261 | Opening mid-October