Guys, we made it: Spring has arrived!
The passing of near winter means many things; packing away your thermals, baring your legs again and being able to text while you walk without your fingers falling off. But perhaps most importantly, it means epic alfresco brunching is back, hoorah!
Nestled within the vibrant but humble neighbourhood of Fitzroy, Industry Beans is effortlessly owning the brunch scene with their mind-blowing line up of breakfast and lunch dishes, insta-dreamy courtyard and soul awakening coffee, which they roast daily on site.
Now we know, the word 'brunch' gets thrown around a LOT, but we don't think the term should we thrown around so willy nilly - it's an art, people! - and here at The Urban List, we take our brunch seriously.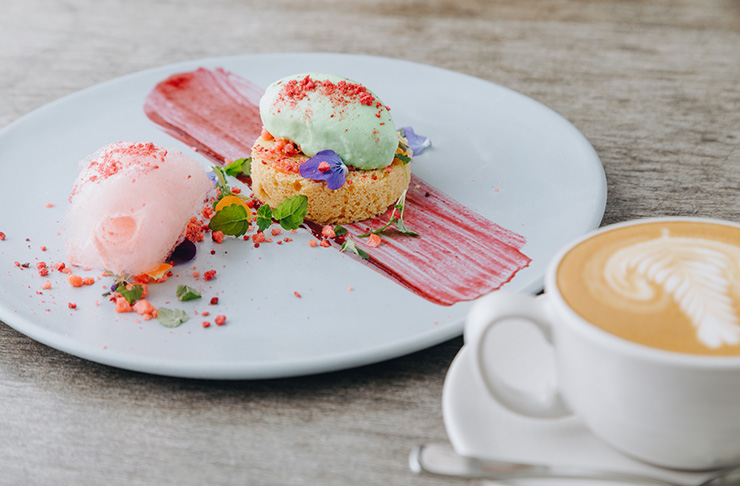 With a freshly launched Spring Menu, you can expect to find signature Industry Beans dishes nestled alongside mind blowing new creations, like their new seasonal dessert – an oh-so-sweet concoction made with house-made hibiscus candy floss, coconut lime sorbet and sour cherry popping candy. The coolest part is - it's been created to pair with their new Spring Seasonal Espresso … we weren't messing around when we said this stuff was an art! So try not to be nursing a hangover, and keep an eye (*tastebud) out for delightful notes of hibiscus, clover honey and lime in both your coffee and dessert. #BrunchArt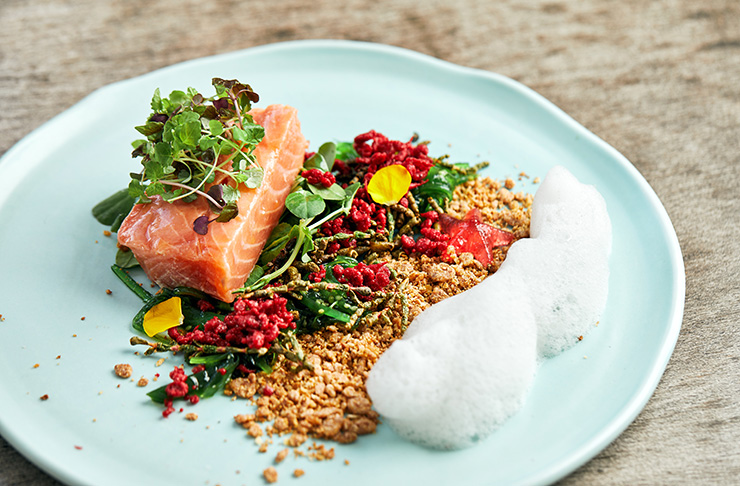 When it comes to the mains, special mention goes out to the Juniper Berry Sous Vide Salmon. You know the feeling you get when it's a sunny day, you're stuck in the city and all you want to see is the ocean? Well, make a beeline for Fitzroy because these guys have cooked up the beach on a plate. Edible sand, hand-whisked sea foam, beetroot coral … and to make it even more extra, they've made a little jelly starfish.
Another dish too good not to rep is the Fruit Sashimi. Complete with cherry and blood orange cured papaya, wattleseed and pepper leaf rice crisp, coffee chaff milk jelly, compressed watermelon, citrus raindrop cake and coffee caviar this dish is a delectable treat for the eyes just as much as it is for your tastebuds.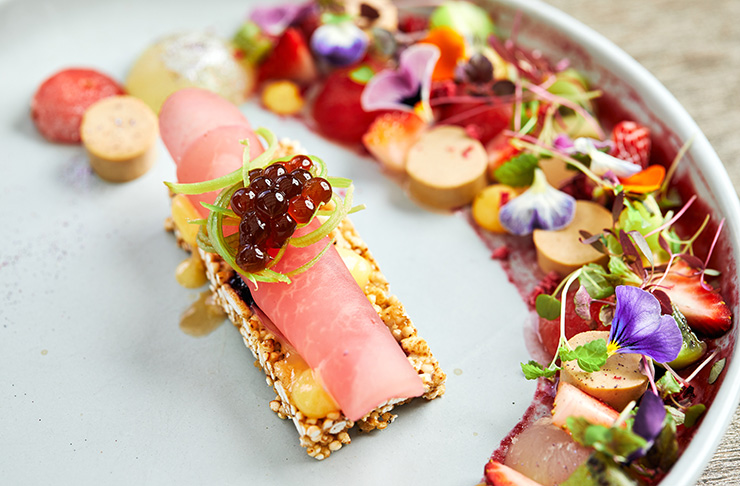 Now if you fancy yourself a Brunch Boss, you need an epic array of food *green tick emoji*, but alfresco vibes and gram-ability are also mandatory. Spring and alfresco dining go together like Maltesers and popcorn, so it only makes sense that an on point outdoor dining space is a necessity.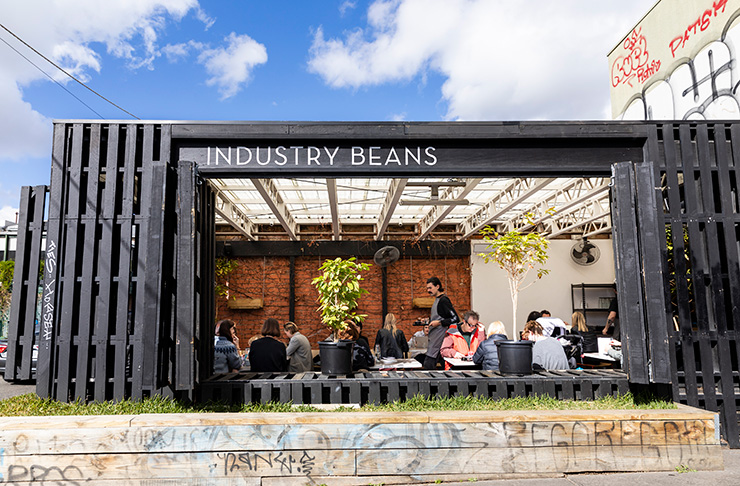 Industry Beans boasts a large undercover - and beautifully curated - green outdoor space complete with coffee trees, a plant-laden wall, huge opening windows and plenty of space for the whole squad. We can already picture you as the brunch queen/king you are, enjoying the golden spring sunshine along with Cinnamon Dusted Brioche and Fitzroy Iced Coffee.
It's places like this that help to remind us, why brunch like Michelle when you can brunch like Beyoncé?
The Details
Where: Industry Beans, 3/62 Rose St, Fitzroy VIC
When: Monday-Friday 7am-4pm, Saturday-Sunday 8am-4pm
Editor's note: This article is sponsored by Industry Beans and proudly endorsed by The Urban List. Thank you for supporting the sponsors who make The Urban List possible. Click here for more information on our editorial policy.