The couch is overrated. Get your butt on a stationary bike – complete with complimentary sugar snakes! – or move it and lose it on a Bikram yoga or Barre mat. The options for cool winter workouts are as endless as the benefits, Urban Listers! Here are some new, fun and tried-and-tested ways to keep fit and fight the winter layers. Hop to it!
Barre Cardio
As an exerciser who measures success on sweat, I thought barre was going to be all too simple a workout. But I stand corrected. Let me rephrase that; I collapse corrected. I opted for a high-intensity Barre Cardio session at KX Barre – a non-stop, sharp stint of short interval exercises peppered with semi-plié stretches and core crunches. Sweat happens. A lot. Go hard or cower in the corner. To get your ballet body on, check out KX Barre, or Barre Body.
Bikram Yoga
Whilst all those other Melburnians add to their black armour to stay warm, walking into a balmy room and taking off layers of clothes is somewhat of a triumph. Bikram Yoga is the ultimate winter workout – a 90-minute yoga practice that bends the body and stretches the stamina. Leave your goose bumps at the door and get hot by getting hot at Bikram Yoga, just in time for spring. (Editor's note: Yogi? Then check out our guide to Melbourne's best hot yoga studios, plus Yoga Flame's tips on the most relaxing yoga poses to get your zen on).
Bounce FIT
NASA knows best, calling rebound exercise "the most efficient, effective form of exercise yet devised by man." If that's not a reason to add some rebounding to your winter workout regime, we don't know what is! Taking winter workouts to higher heights is Bounce Fit, a 45-minute low-impact cardio class at Bounceinc that involves a hell of a lot of bouncing on a trampoline that brings with it cardio fitness, core strength and a hell of a lot of giggles.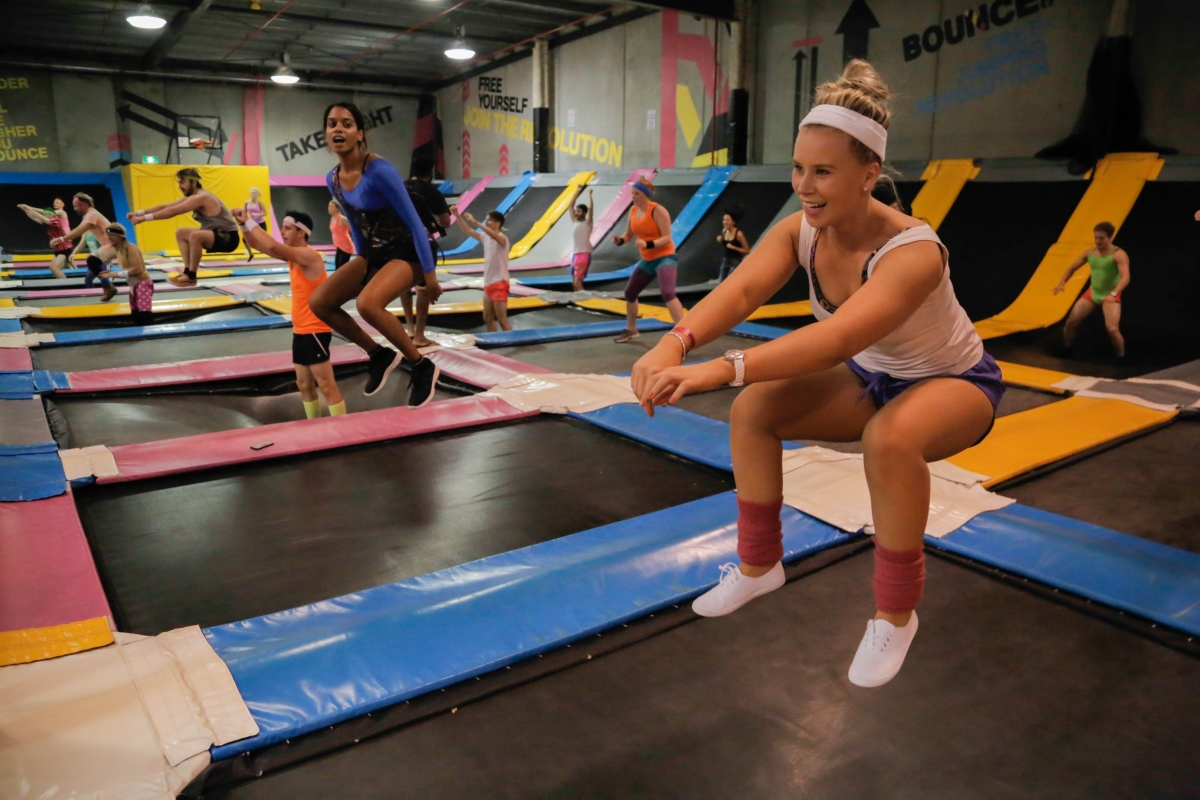 Bounce Fit
Spin Star
Spin Star is a chill approach to biking. Nothing like the audible and visual assault of so many gym spin classes, this Prahran spinning studio is full of good vibes, short blacks and lolly snakes. Borne of the idea that a spin class could be conducted in an intimate, friendly, non-deafening, light space – akin to a yoga studio – and still give you one cracker of a workout, this really beats the hail and hard-core winds one can fight road riding this winter, too. And the best bit? Lycra is optional.
Twerkshop
A.K.A Ghetto Zumba, The Twerkshop offers an hour of booty power that focuses on the rump, the hump and the rear end. You've seen everyone from Miley to Mrs. Carter shake it and make it look easy? Well, its not so simple getting your dimple to dance like that. Wear something comfortable, prepare to get sweaty and don't be surprised if you lose your mind – and 600 calories – during your hour of twerking power. Werk that winter workout, ladies (and gents)!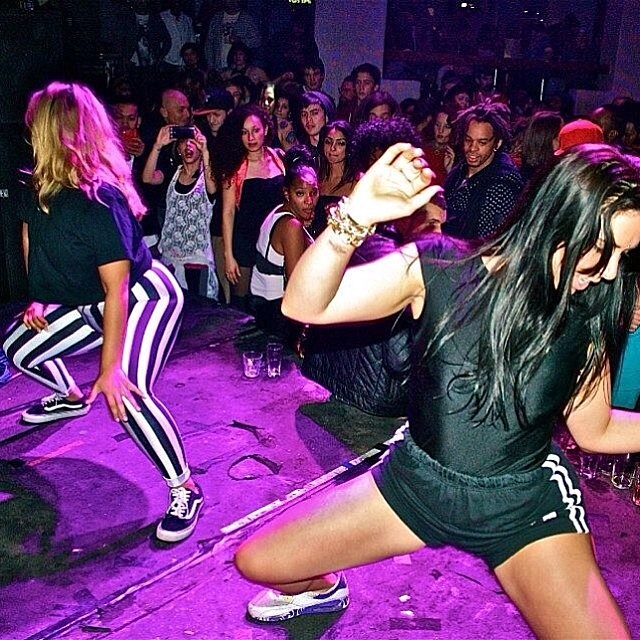 Image Credit: Twerkshop
Cardio Tennis
Forget the old 'lobbing the ball over the net' gaff, Cardio Tennis is way more about sweating than socialising. Burn massive amounts of calories, increase fitness and improve your game in this music-fuelled cardio group session. With activities like 'Noodle Whacking', 'Invasion' and 'Desperate Housewives', as John McEnroe would say "You cannot be serious!" But we are.
Curling
Get your curl on this winter in an ode to icy intensity at Medibank Icehouse skate rink in Docklands. Professional curlers from the Victorian Curling Association are on hand to give tips on 'how to make the rock talk' with a brief class on how to play before you break off into teams and hurl your curl. If you are keen on this dynamic indoor challenge, you can go on to take part in a four-week program and eventually join a team and play regularly. If you're going to be cold, you may as well do it indoors and whilst taking your frustration out on something other than the heater that's on the fritz, right?

Main Image Credit: Pinterest