What do you get when you mix every woman's dream man, an Aussie babe, Hollywood's funny guy and the greatest director of our time?

The best movie I have seen all year. *

Martin Scorsese and Leonardo Di Caprio come together for their 5th collaboration in The Wolf of Wall Street, so you just know it's going to be good. Throw in the support cast of Jonah Hill and Aussie newcomer and total babe, Margot Robbie, and you have a movie that will be remembered for years.

Based on the true story of Jordan Belfort, The Wolf of Wall Street documents his rise to the top as a wealthy stockbroker, before his dramatic fall involving drugs, corruption and the federal government.
If you're looking for a family movie, this is definitely not for you. Spanning 3 hours, with at least 506 uses of the F-word, countless sex scenes and drug fuelled encounters – consider yourself warned.

And while 3 hours of sitting in those cinema chairs might not sound appealing, I promise you this movie is worth the butt pain as you walk out. Although at times very serious, the countless funny bits had me, and the whole cinema, in stitches.

As I left, having had my Leo fix, I felt somewhat guilty for enjoying the antics that played on the screen before me; this was a true story, a guy actually lived this life – but, I guess that's what made it all the more alluring.

As with most of his films, Scorsese made it feel more like an experience – the soundtrack complemented the film and gave it an extra dimension of frivolity – and his attention to detail was as incredible as ever. When the characters are experiencing a drug induced high, staggered movements and an odd flow fully immersed you in the world of Jordan Belfort.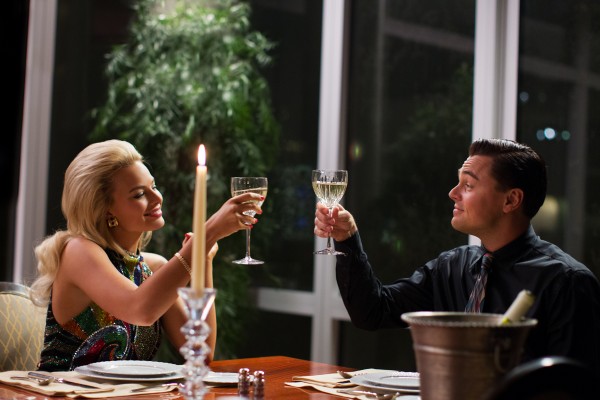 For 3 hours I was able to experience this surreal lifestyle and, although it seems it was all money laundering, securities fraud and running from the government, it was strangely motivational. With such wisdom as, "The only thing standing between you and your goal is the bullshit story you keep telling yourself as to why you can't achieve it," I guess there's a reason Belfort went into the motivational speaking circuit.

This is a movie you don't want to miss, do yourself a favour and get down to the cinema ASAP.

* I'll be honest, it's the only new movie I have seen this year but I know it will be the best. I just do.
Image Credits: collider.com