After a week without our fave telly show (blame Survivor), First Dates New Zealand is baaack—hurrah! Here's what we (and most likely you) were thinking as we watched the drama unfold this week.
1. Bring it onnn.
2. Lizzie has only had one good date from three years on Tinder? She's been left-swiping the wrooong guys.
3. Lizzie: "I've been told I have a slutty face." Ouch.
4. Slash her face isn't slutty (if that's even a thing!).
5. She's got nice hair.
6. Ben: "Dating in Pukekohe is like going to a high school reunion." Hah.
7. Oooh we don't know about those boots, Lizzie.
8. "I'm in stationery sales." Umm dream job!
9. Kody is after an Angeline Jolie with a Kim K booty? That's awfully specific.
10. Kody: "I think I'm single because my expectations are too high." You said it!

11. He's totally checking out Aletha's butt!
12. "What happened?" "Oh, it's a piercing." He has a CHEEK piercing?!
13. How do you even pierce a cheek?
14. "I do like my buns warm." Hehe.
15. "I really like butts. That's probably the only reason I watch rugby." We hear ya, girl.
16. That bar tender has had so much screen time. He's in like every episode.
17. Kody just said boobies. No one over 16 should say boobies.
18. "Being a male you've got to check out the… assets." Quit while you're ahead, Kody!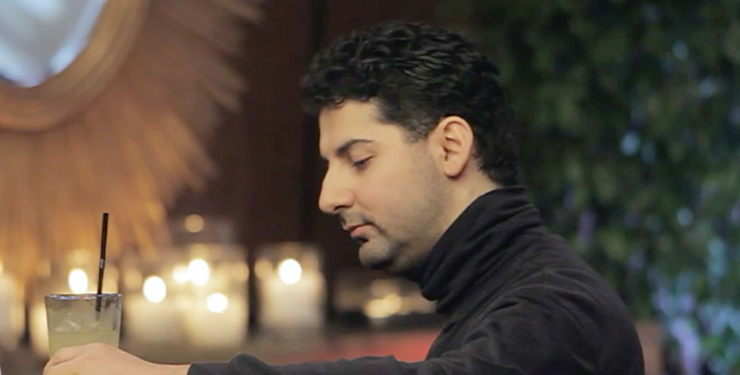 19. Yikes, Adam is wearing a turtle neck.
20. "Some people call me a vampire. The moon's my friend." Oh-kaaay.
21. Liz: "Can I please get a glass of chardonnay?" Ew.
22. Lizzie and Ben are having all the chuckles.
23. Kody is smitten with Aletha.
24. Isadora: "If my date doesn't drink I'll probably kill myself." That's a bit extreme.
25. Isadora: "How old are you if you don't mind me asking?" Poor Brad. She's age-shaming him.
26. "I forgot my date's name." Oh no you didn't, Kody!
27. That's quite an inconveniently placed spill.
28. "Oh, shit. I just dribbled!" "I love you, aye. I love your confidence." Ohemgee. Kody just said the L word…on a first date!
29. "Don't become an adult. It sucks." Girl, you're like three years older!
30. Isadora: "People my age are definitely not the monogamous type at all." Speak for yourself.
31. "Oh, flat warmings. Don't get much of those at my age. That's for sure." You're twenty fricken two!
32. "The biggest misconception people have about me is I'm scary and a bitch." Well, you're kinda being a bitch about Adam's age…
33. "What do I find offensive? Umm. Bad style. Like wearing a turtle neck to a first date." Hah.
34. Guts, Kody was totally itching for a second date.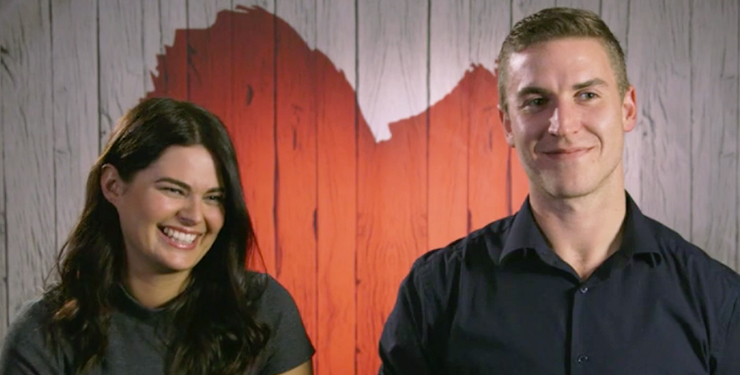 35. And we've got a second date!
36. What's all this talk about aliens visit earth?!
37. Liz is very much thinking, "what the eff?".
38. She's totally going to say no.
39. These two will never work.
40. This show needs more happy ever afters.
Want more?
Image credit: TVNZ