July in Auckland is pretty much synonymous with one thing: travel. Surf, sun or snow, we don't care where, as long as we're there! And so, we thought we'd lend a helping hand to those who are set to travel by creating a go-to guide of beauty multi-tasking or small-sized products that we've tried, tested and just love.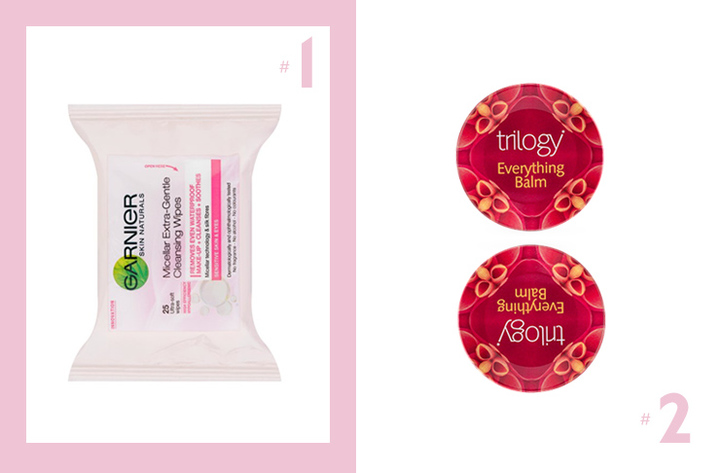 1. Garnier Micellar Cleansing Wipes
When Micellar Water hit the beauty scene, it revolutionised our skin care routine, and Garnier's wipes are a must-have when travelling. Take them on the plane to look completely refreshed when you arrive at your destination (you lucky thing, you). Or, use them to remove your makeup, give your face a little pick-me-up and have them on hand for when you have a little accident.
2. Trilogy Everything Balm
Trilogy's Everything Balm is the essential multi-tasking tool. The ingredients are a powerhouse of pawpaw, Echinacea, marula, jojoba, olive, avocado, coconut, rosehip oil and Manuka honey, making it the miracle worker you need in your life. Use as a lip balm, for your cuticles and as hand and body cream. It's ideal for when you've seen too much sun, or the chilled air on the mountain has chapped your lips.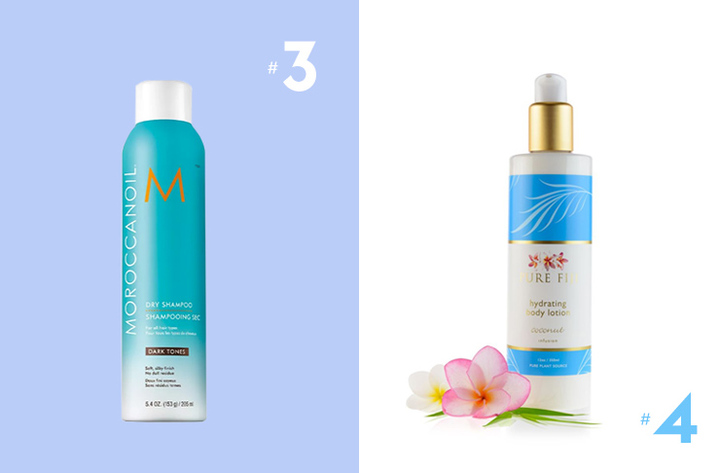 3. Moroccan Oil Dry Shampoo
Landing in New Zealand a few short months ago, Moroccan Oil dry shampoo is a must-have beauty secret for your when you travel. Available in both dark and light tones, it revitalizes your hair by spraying into your roots, massage into your scalp and then work it into the hair with a brush.
4. Pure Fiji Hydrating Body Lotion
Pure Fiji knows how to look after your skin, and their hydrating body lotion is a must when packing for a trip away. With its nourishing blend of exotic nut extracts and fresh coconut milk, it will give your skin everything it needs to stay smooth and hydrated.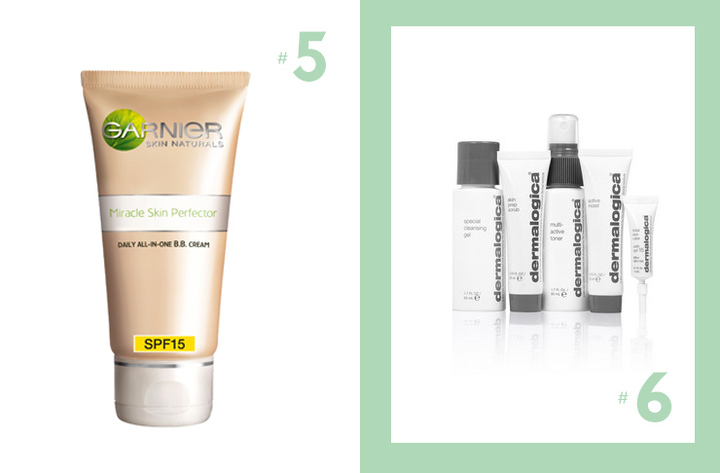 5. Garnier BB Cream
We've tried and tested a number of BB Creams, and we keep coming back to Garnier. Available in anti-ageing, sensitive, normal or oily to combination tubes, Garnier BB Cream softens and smooths the face, blending with your skin tone. It's great for when you spend many hours travelling, when you'd rather not have a full face of makeup, or to cover up the evidence of those late nights.
6. Dermalogica Skin Kit
Look after your skin while you're away with one of leading brand, Dermalogica's, skin kit. It has everything you need—cleansing solution, toner, an exfoliant, moisturiser and eye repair cream. Each of the products are light on the skin, and leave you looking and feeling great.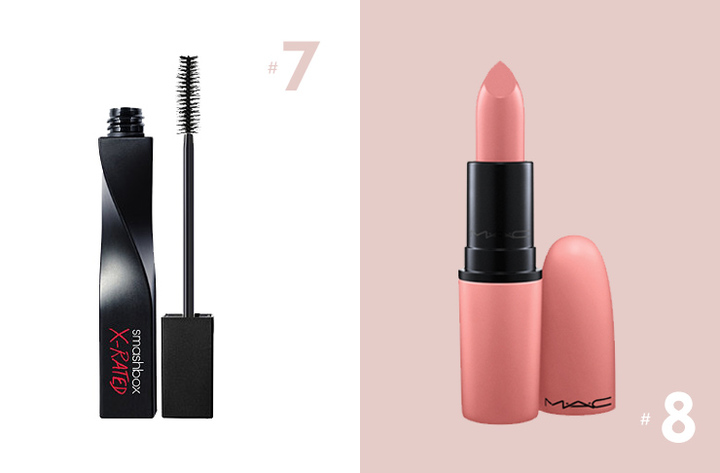 7. Smashbox Mascara
Treat your eyes to luxurious, long lashes while you're away with one of Smashbox's new mascaras. Apply just one layer during the day for a defined look before moving into the night and applying multiple layers to create truly dramatic eyes.
8. MAC Look In A Box Kit
While some days you'll be happy enough with some BB cream and mascara, a night out or meeting that someone special might will have you wanting a little more special. Enter MAC's new Look In A Box kits. In stores from today, there's five different looks you can take on your travels— Fun & Flirty, Sassy Siren, Sunblessed, Downtown Diva and Girl Band Glam. Including shadow, lipstick, liner and mascara, they include everything you need to create the look you want.
Looking to stock up on your make up? Head to this Ponsonby mecca.
Image credit: Aila Images