When she's not busy travelling the globe and writing about her foodie adventures, Holly Anderson, aka The Wandering Matilda, is in the kitchen cooking up a storm. She's a big believer in simple, nourishing, home-made deliciousness—just our kind of cooking!
This Tex-Mex Chicken Tortilla Soup is full of coriander, lime and all of our favourite Mexican flavours, plus the crunchy goodness of tortillas.
Hungry?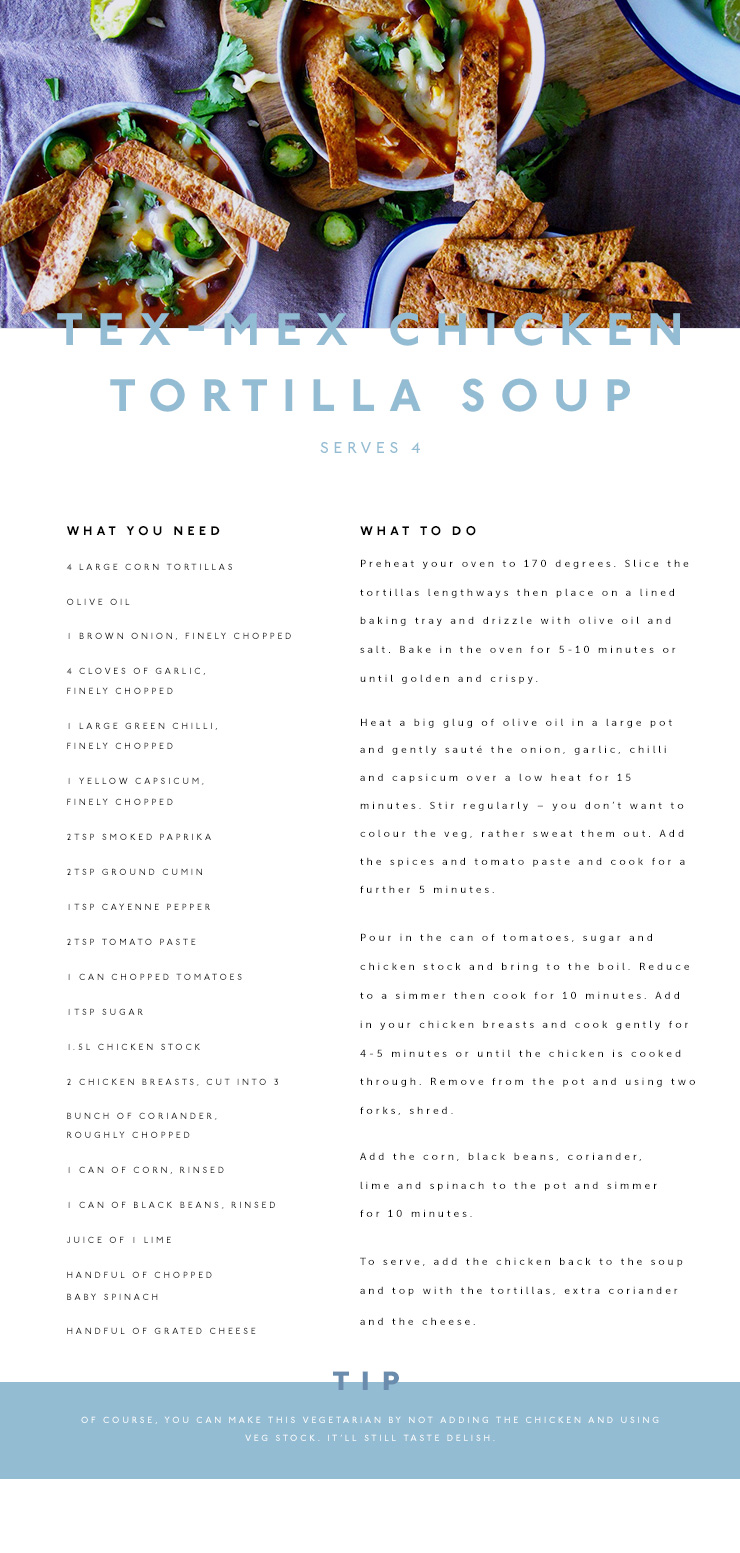 Want more mouth-watering recipes? Check out the raw salted caramel dessert you need in your life.
Image credit: Holly Anderson