They've got them in Melbourne, Brisbane and Adelaide, but Perth has beat Sydney in scoring its very first Art Series Hotel.
Featuring the work of Matt Adnate, an incredible Australian street artist who's known for his moving multicultural portraits, the hotel is aptly named The Adnate and it's set to open on 1 October. In the meantime, we're offering a first glimpse at what to expect.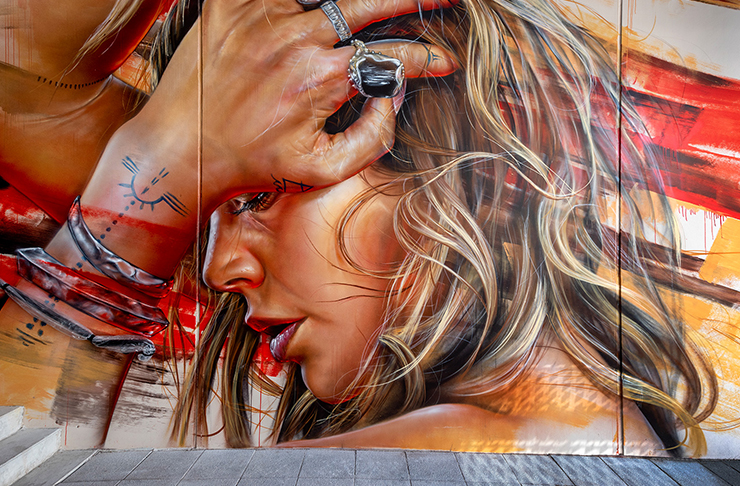 Sitting pretty on Hay Street, the hotel features a stunning "mega mural", the largest Adnate has ever painted and one of the tallest in the Southern Hemisphere, covering a massive 25 storeys. At the top of the mural is a portrait of Perth Noongar man, Nathan McGuire, who will watch over Perth, reminding us of our cultural heritage in the years to come. He's joined by two other women of different cultural backgrounds.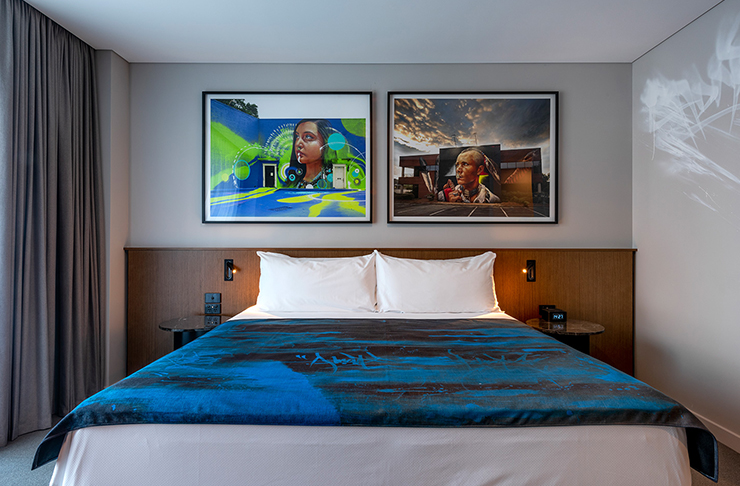 The hotel is equipped with 250 open plan rooms, divided into Studio Kings and Studio Twins, all kitted out with more of Adnate's amazing artworks, Art Series signature beds, mini bar, smart TV with Foxtel and dedicated art channels, a workspace, art library and, if you're lucky, a city view.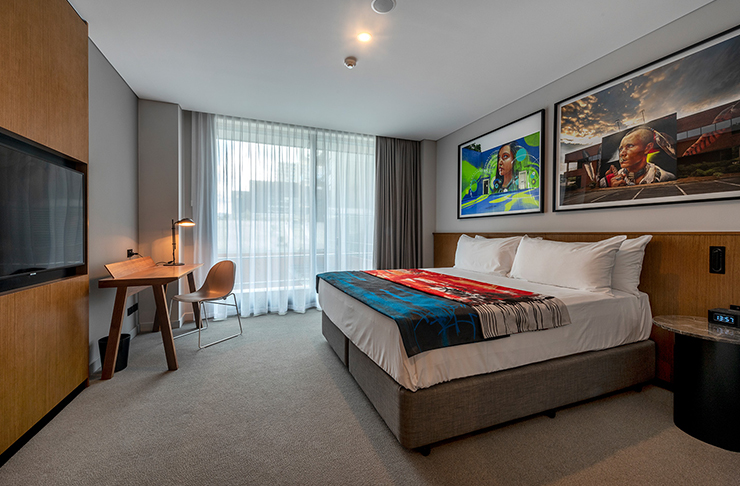 In the warmer months guests will get to enjoy the open pool, and there are courtesy cars and Lekker bicycles for hire to make zipping around the city easier.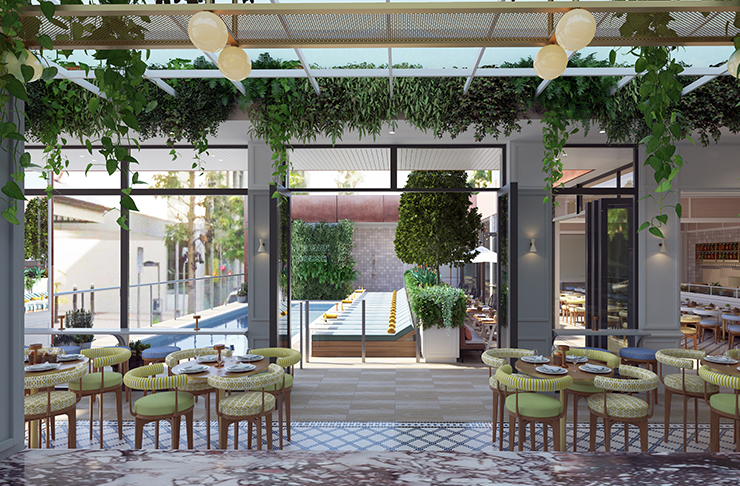 Hyde Perth Kitchen & Cocktails, a music-inspired restaurant and bar, will sit at the bottom of The Adnate, next to the pool and loaded with summer vibes and urban-chic interiors. With drinks curated by Australia's top mixologist, Tim Philips-Johansson, DJ decks and sun lounges, it's set to be our new favourite summer hangout.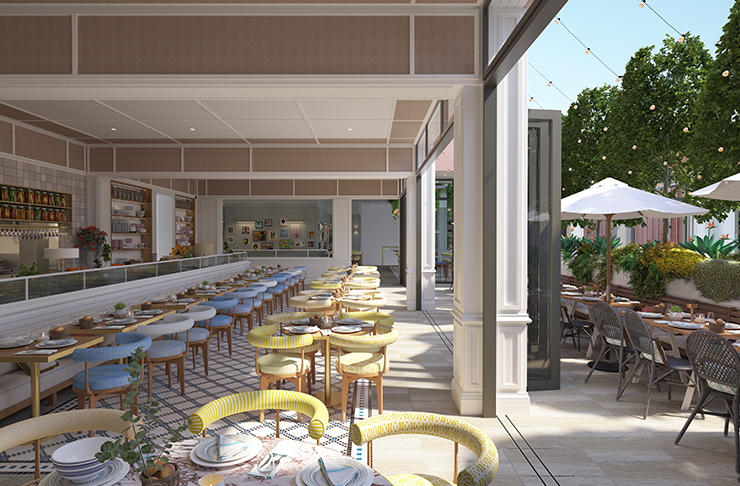 If you book between now and 30 November, you could score a killer opening special rate of $179 per night, so what are you waiting for? Click here to book.
Perth's got new hotels coming out the wazoo. Quay Perth just opened and the Moxy is headed our way soon.
Image credit: The Adnate