The much-hyped GUESS Jeans U.S.A x PLACES+FACES collaboration will be hitting our shores very soon and promises to deliver.
The recent collaboration which debuted—and sold out—at ComplexCon in California late last year, will be available at an exclusive two day pop-up in Sydney and Melbourne from this week.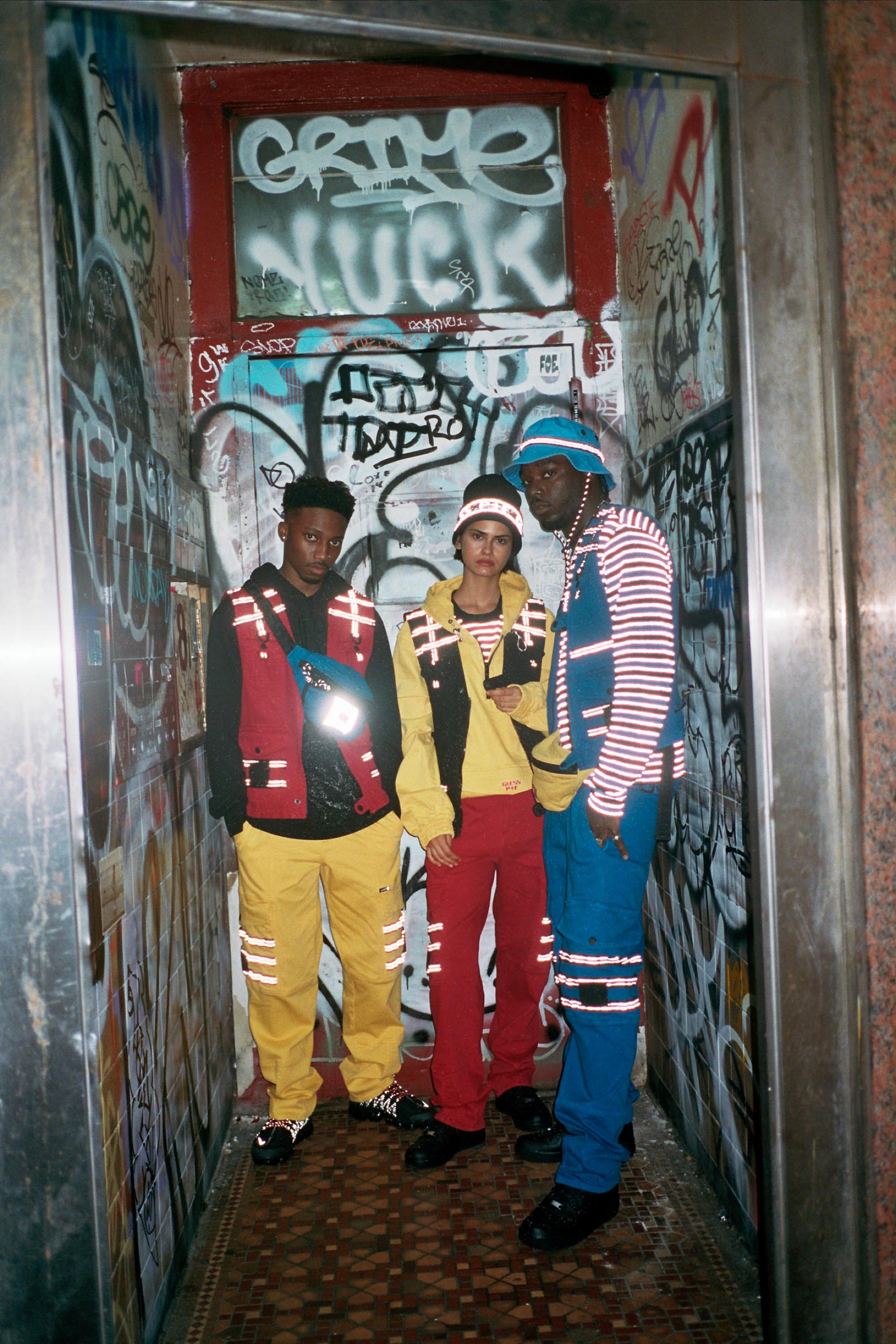 A cultural brand established by London Based photographer, Imran Ciesay, PLACES+FACES has established itself as one of the most coveted streetwear brands in the world. The team-up sees pieces from the GUESS Jeans U.S.A archives transformed and given the PLACES+FACES treatment, drawing on influences from London and film photography.
Discussing his vision, Co-Founder of PLACES+FACES, Imran Ciesay said, "We just wanted to make dope stuff and push the limits in experimenting with fabrics while staying true to the image of both brands. GUESS always had legendary photoshoots from Anna Nicole Smith to Naomi Campbell, that inspired us to do something equally as dope with our visuals for the new generation."
"From the reflective material woven into the denim down to the lookbook, I want people to look back on this collab and know that we did some crazy shit in 2018."
As for what's in the collection, expect to see reflective detailing, which covers every aspect of the garments (instantly highlighted by the aid of flash photography). Raincoats, bucket hats, tracksuits and denim will be alongside accessories like a backpack and side bag.
Run, don't walk—this collection will be a sell-out for sure.
THE DETAILS
What: GUESS Jeans U.S.A. x PLACES+FACES pop-up shop
When: Sydney: March 8-9, Melbourne March 10-11
Where: Sydney: 97 Glenayr Ave Bondi Beach, Melbourne: 408 Smith Street Collingwood
Image credit: GUESS Jeans U.S.A. x PLACES+FACES.