Nerida Winter's modern and playful headpiece designs have adorned the likes of Miranda Kerr, Megan Gale and Crown Princess Mary of Denmark—just to name a few. Recognised as the best in the business, Nerida has been announced as the official milliner to the Australian Turf Club and Sydney Spring Carnival, and has embarked on fashion collaborations with Zimmermann, Leona Edmiston and Jan Logan fine jewellery.
With this year's Sydney Spring Carnival well underway, we caught up with Nerida to talk key millinery trends for Spring, her race-day essentials and how to avoid a millinery disaster!
TUL: What does Spring Racing mean to you?
Nerida Winter: Lots of Nespresso's and no sleep! But really, it's a chance to make fashion fantasies come alive.
TUL: What's the most extravagant headpiece you have made?
Nerida: Every piece is made by hand and are all my babies; and a little bit extravagant! I am currently working on the most amazing piece, which is so intricate and beautiful. I can't wait to see her come to life!
TUL: What factors come into play when choosing the right race-day headwear?
Nerida: Ensure you are dressing for the correct season—too many people forget that felt is for winter and summer is the chance to bring out beautiful straws, silk, laces and lightweight leathers. To avoid being shamed on the "what-not-to-wear list" come visit me!
TUL: Have you a favourite design in your repertoire?
Nerida: The current 'Harper's Bazaar' subscriber cover with Rosie Huntington Whitely is my current fave.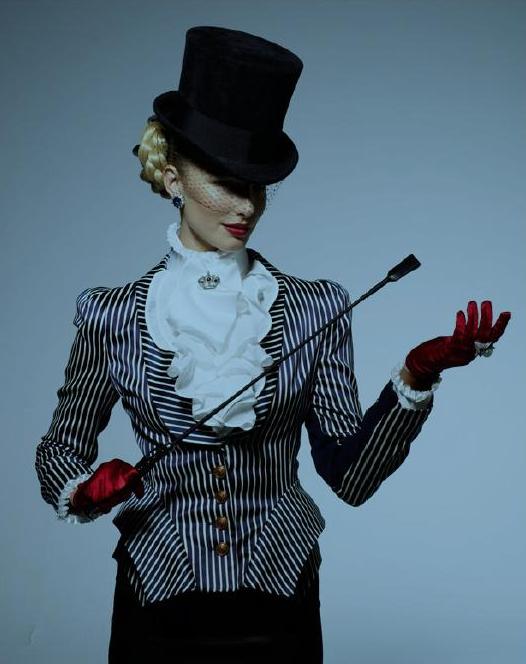 TUL: With the Spring Racing season quickly approaching, what are the key looks for millinery this Spring?
Nerida: Contrast is key—black and white being a strong fashion focus. Mixed prints and textures add a modern edge. Animal and punk elements add a splash of sex appeal.
TUL: What are the key textures and colours being used?
Nerida: Again; straw, silk, leathers mixed with lace and tulle—better still, in candy colours.
Where do you source your materials for the pieces you create?
Nerida: From one end of the earth to the other—I don't discriminate on pretty.
TUL: Can you tell us the best millinery options for various hairstyles?
Nerida: Hair out with a great blow dry will work with most pieces, otherwise a low chic ponytail or chignon will do the trick—keeping your look polished no matter the weather.
TUL: What have you got planned for your installations at Myer?
Nerida: Super excited to be judging Myer Fashions on the Field—and what a thrill to be working with the beautiful Jen [Hawkins] (and possibly Dita!!)
TUL: Can you tell us your race-day essentials?
Nerida: I can't tell you how many times I have had ladies who haven't purchased my hats come up to me with a millinery disaster! I am now always prepared and carry needle and thread, bobby pins, elastics and clippers etc… Along with this, my clutch is always big enough to hold betting money, form guide, (my all-time fave) Clinique sunscreen, lippy, sunnies and my iPhone to Instagram all the gorgeous girlies!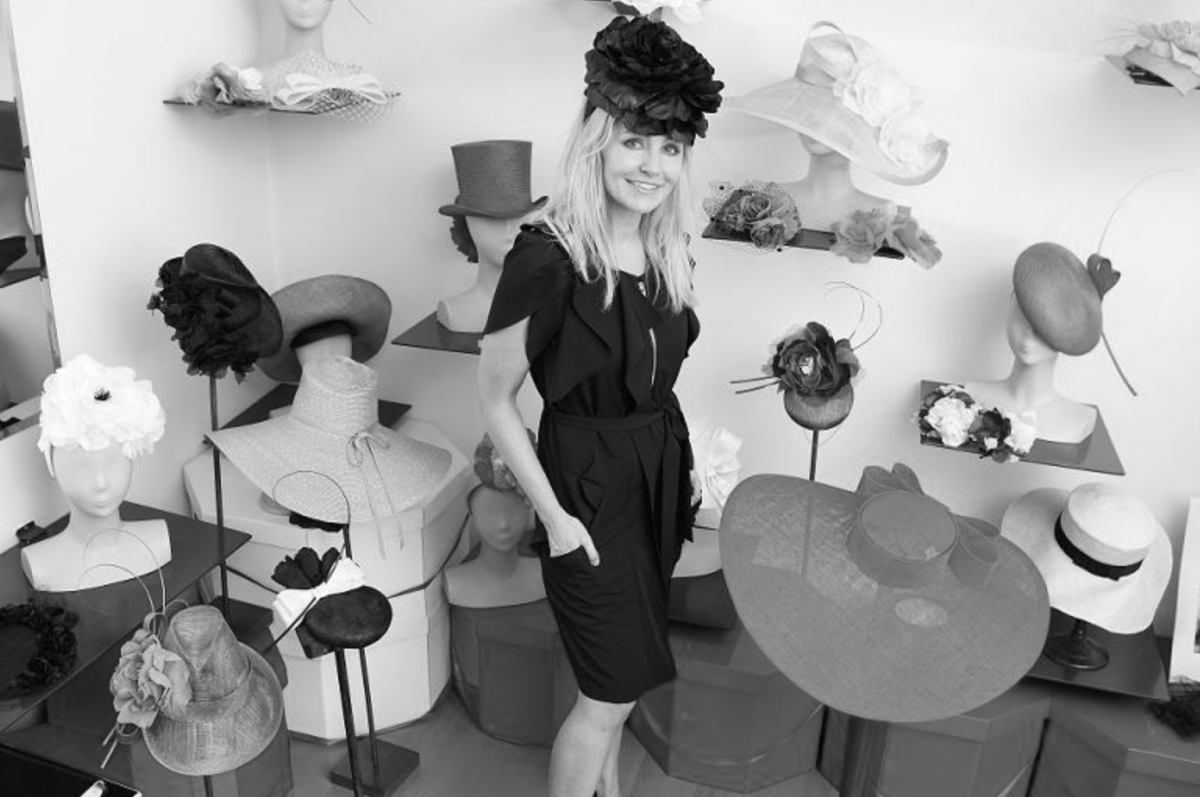 Shop 3, 23-25 Bay Street, Double Bay NSW 2028
Phone: 02 9363 0822
Monday to Friday 10am-5.30pm; Saturday 10am-6pm