We're blessed to live with the beach pretty much on our doorsteps. If anyone's complaining it ain't us! It's just that sometimes we want something to do on the weekend that isn't just heading to the beach. We know we aren't alone on this one. So, if you don't feel like chucking on your rashie and heading into the surf, we've rounded up 10 nifty things to do this weekend that are beach free with the help of Spicers Retreats. Let's do this!

Is there anything better than a picnic in the countryside? That was a trick question, of course there isn't. Pack a picnic basket full of local goodies and get exploring; find the perfect spot to sit under the sun amongst nature at any of the Spicers retreats and we guarantee you'll have the best day ever. Plus, endless Instagram stories that will spark jealousy in all of your friends.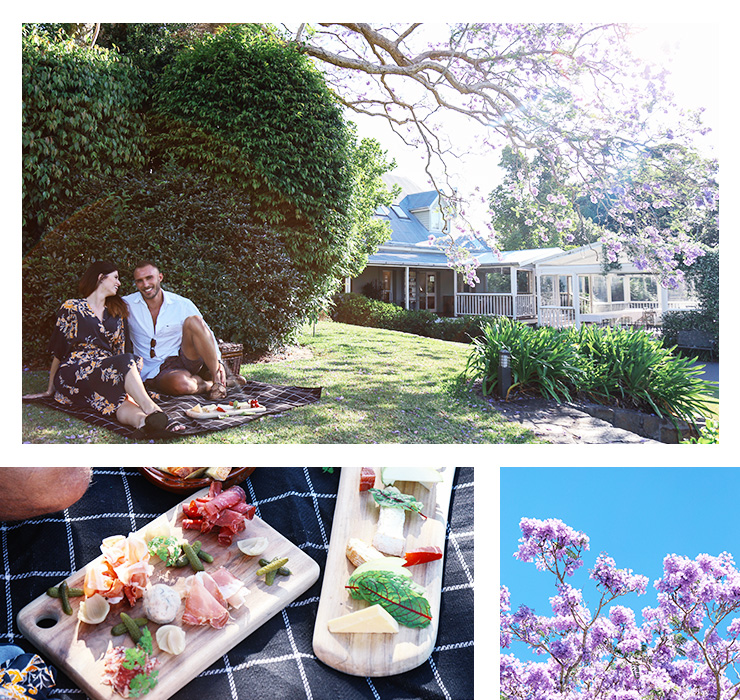 Spicers Tamarind sits in the luscious, green Sunshine Coast hinterland which makes it the perfect basecamp to go chasing waterfalls all weekend! Our pick is the seriously chill Gardener Falls of Maleny. The walk to the falls isn't too long, so you can bring a picnic (read: wine and cheese). Mapleton Falls are also close by and worth a visit for the view alone!

Spicers Clovelly Estate's Lake Deck is the perfect vantage point to catch the sunset over Baroon Dam. Given the secluded location of all the retreats, there's a whole heap of secret spots to watch the sun go down that are just waiting for you to discover. So, go on, get exploring! Plus, it's the perfect place for a picnic or some sunset champagne!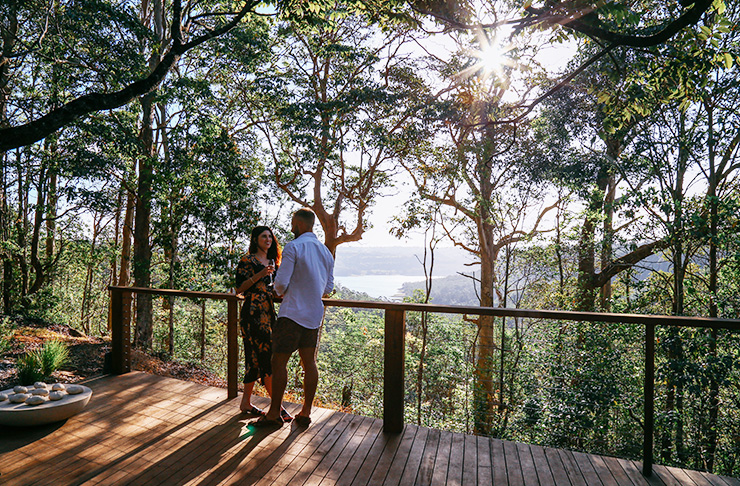 As Confucius said, rooftop bars are the key to happiness. Don't look that up though, just trust us. The rooftop bar at Spicers Balfour is seriously cool; nestled atop a historic Queenslander home in leafy New Farm and peeking out over the city this is where you need to do weekend drinks and truly acquaint yourself with Brisbane.

If we're being honest, our cooking skills probably aren't as up to scratch as we'd like. At Spicers Tamarind their top-notch chefs will show you the ropes and reveal (some of) the secrets behind their delectable nosh. They'll show you how to prepare, cook, and serve the most delicious Thai meals. Of course, the best part is eating them and basking in the glory of how damn talented you are! Now, to replicate the dishes at home… But, that's not all! They also offer classes in Italian and French cuisine #fancy! As if that wasn't enough, you can also do shorter courses in BBQ and dessert, too. The options are endless.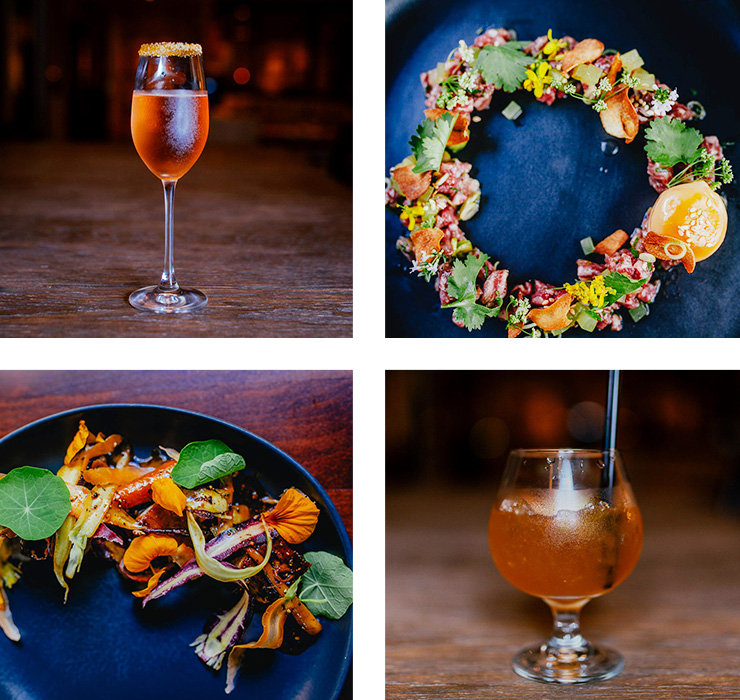 The rules of weekends are simple: Treat. Yo. Self. Spicers make this command easy as pie with the uber-luxe Spa Anise at most of their locations. Treat yourself to a massage in luxurious surrounds, get a pedicure, a facial… go all out! It's the weekend and you deserve it! And when you're done you'll be so blissed out you won't even recognise yourself!

Spicers Peak Lodge has something beaches kind of can't compete with: a place to park your choppers! See the Great Dividing Range from a new perspective (on a helicopter!) and get comfortable with your adventurous side. This is something you have to do at least once!

If you've somehow missed the magnificence that is the pools at Spicers Retreats, where have you been? These guys know their way around an epic pool or two. So, do them justice and set up shop with a day-long ode to relaxation, aided by never-ending cocktails. And there's no sand. Take that, beach!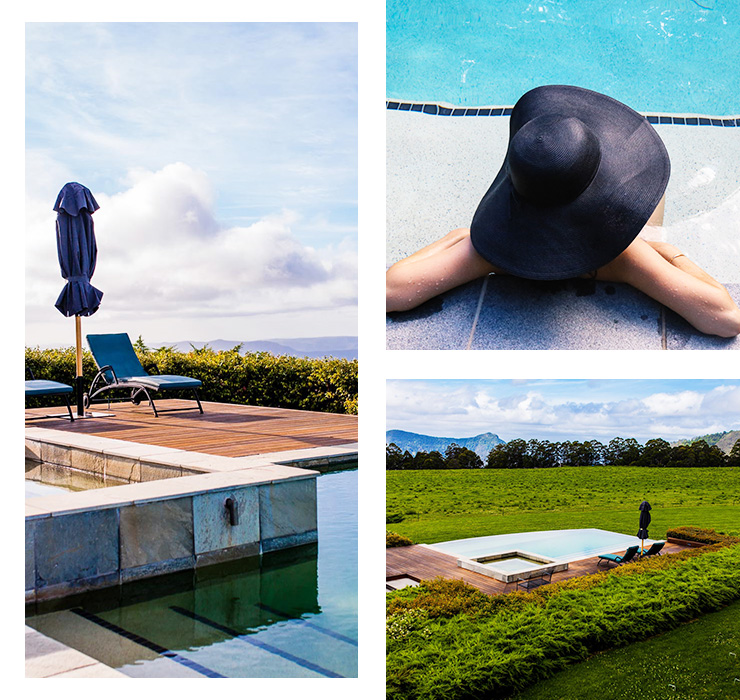 What do all of the Spicers Retreats have in common? The best hikes EVER! That's what. No matter where your base is there's wilderness just ripe for exploring! Try a guided tour, a leisurely stroll or go all out and hike for hours, or, go for an urban riverside stroll at Balfour. The choice is yours!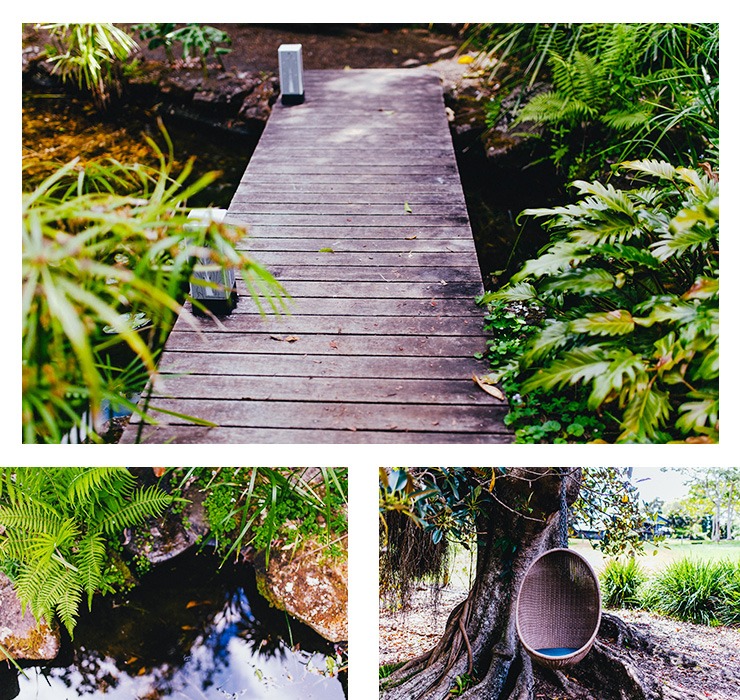 Spicers Hidden Vale has a fantastic bike trail on their property so don't forget to pack your bike! Be warned, though, this isn't your regular bike ride down to the shops. Nope, this is mountain biking and things aren't quite so chilled here! There are hundreds of kilometres of trails just ripe for the exploring!
To find out more information about Spicers Retreats click here.
Image credit: Victoria Cranstoun
This article is sponsored by Spicers Retreats and endorsed by The Urban List Brisbane. For more information on our editorial policy click here.