We've introduced you to Happiness Place's unique and cheery brand of life philosophy before (here, here and here), but seeing as Christmas is just around the corner, and the ladies behind HP are self-confessed Christmas nuts, then it makes sense to remind you that Happiness is definitely a destination (in Paddington, btw).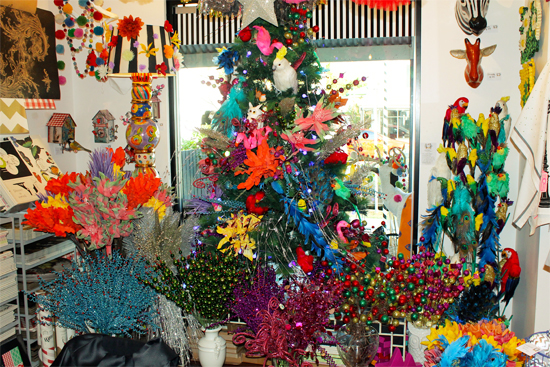 In the spirit of sharing (the real meaning of Christmas, right?), we thought it pertinent to put together a handy little guide to gettin' happy at this legit' festive wonderland.
1. It starts early so you can too.
Happiness Place will be transformed (although still as colourful as ever), into a yuletide emporium with a difference. Unique and quirky tree and party decorations, entertaining supplies, tableware and the all-important gifts are all in stock now, so this year, why not be the early bird and get prepped? That way, you'll have more time to work on the fun stuff, like what to wear!
2. No cookie-cutter, boring stuff here.
Um, have you seen the insides of Happiness Place? It's chock-full of the most wonderfully colourful and eclectic homewares, all year round. At Christmas time though, the happy elves go into overdrive to make sure the items adorning the shelves are oh-so-special, and just a little bit alot wild.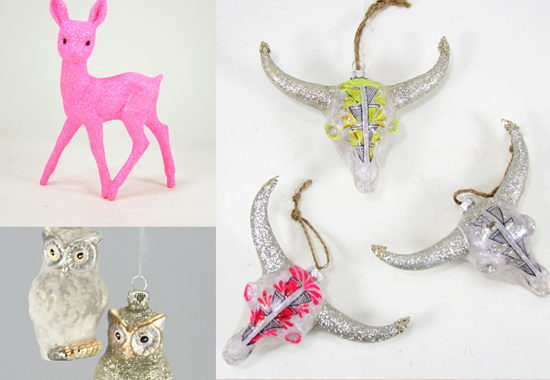 3. It's international, baby.
London, Paris, New York. That's just a snippet of the Happiness Place team's itin' during their Christmas sourcing bonanza, meaning your decorations and gifts may be more well travelled than you. It hurts but it's true.
4. Almost too much choice.
Glitter encrusted deer, gigantic wildflowers, sparkly baubles (would it even be Christmas without sparkle?) and tropical birds. Your house will look like a glitter bomb made it with a menagerie of tropical animals, 'cause who wants a beige Christmas?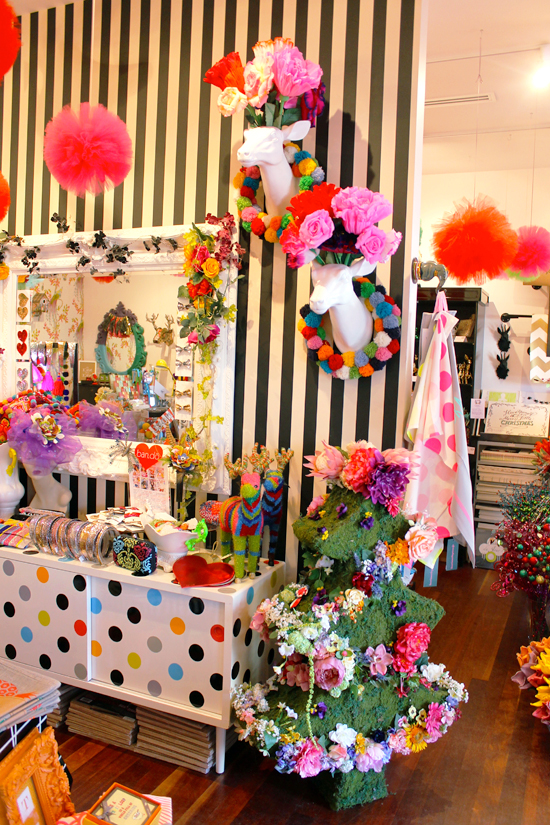 5. Gift wrapping to blow your mind.
Happiness Place doesn't do things by halves, and the gift-wrapping service (free on all purchases) is no exception. The over-the-top, delightfully wacky packaging will make the recipient wonder if the outer layer is, in fact, the present itself.
6. Multi-coloured, life-sized reindeers.
There aren't that many things that are so over-the-top-Christmas-y they actually make us stop in our tracks these days (we're big Martha Stewart fans, after all), but, trust us, these deer are amazing. We can see a couple of these fantastically festive four-legged fawns sitting pretty here in the TUL offices.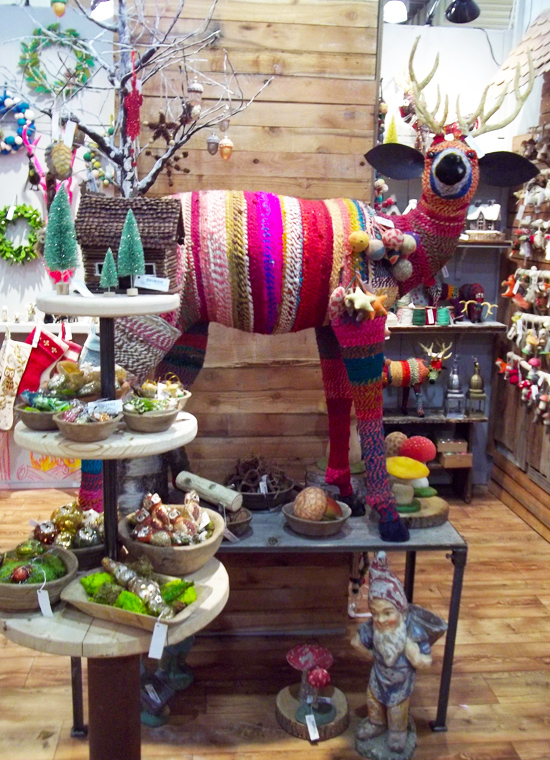 TUL Note: Today's List Love post is proudly sponsored by Happiness Place and endorsed by The Urban List. Our sponsored posts will never be a secret - the List Love seal will be stamped on any sponsored material you see on the site. Thank you for supporting the sponsors who make The Urban List possible.
Image credits: Happiness Place