Come 20th November, a slew of British movie making talent is set to take over our silver screens for the inaugural British Film Festival. Hosted exclusively by Palace Cinemas, the festival kicks off in Canberra, before making its way through the capital cities and finishing up in Brisbane, with a program bursting at the seams with highly anticipated new releases. Each city will play host to their own special events alongside the festival, such as the ever-English High Tea, and question time with Aussie acting legend, Eric Bana.
Starting the ball rolling is director David Frankel's (The Devil Wears Prada, Hope Springs) One Chance – a comedy about Paul Potts, the cripplingly shy winner of the first season of Britain's Got Talent and his astronomical rise from obscurity. Wrapping up the Festival is Philomena, directed by Stephen Frears and starring Judi Dench and Steve Coogan. Philomena was the winner of the Venice Film Festival, and looks to be a serious tear jerker, following a mother's journey to find her lost son.
Another highlight of the festival is the screening of five prime Brit-flicks, selected from the British Film Institute's 1999 survey of the 100 greatest British Films of the 20th century. Get ready for Pommy classics: there's post-war thriller The Third Man (1949), directed by Carol Reed; Alfred Hitchcock's The 39 Steps (1935); the effortless romance Brief Encounter (1945), epic tale Lawrence Of Arabia (1962), and Dickens' classic Great Expectations (1946) – all directed by David Lean.
If you're a truly dedicated cinephile, we've rounded up the best of the rest of the festival, so you don't even have to bat an eyelash at the brochure. Raise your teacups and your pinky fingers to the Urban List's top picks for the British Film Festival. Tickets are on sale now, but for more details on dates in your city, scroll to the bottom!
Directed by: Richard Shepard
Starring: Jude Law, Emilia Clarke, Richard E Grant, Demian Bichir
After spending 12 years in jail, the notorious Dom Hemingway is back on the streets of London and he's got a streak of vengeance about him. The potty-mouthed and explosive Dom (Jude Law) travels with his best friend Dickie (Richard E. Grant) to the south of France to see his old crime boss and teach him a lesson, but becomes becomes sidetracked by a femme fatale, a car accident and a betrayal, and decides that there may be more to life than crime. In a desperate attempt to reconnect with reality, he tries to mend his relationship with his long-lost daughter, Evelyn (Emilia Clarke); however, Dom soon finds out that old habits die hard.

Direct from this year's Toronto International Film Festival, this comedy slash gangster flick is a roller coaster ride of profanity, near misses and action, making for a thoroughly entertaining film. Plus you get to watch that sexy hunk of man meat Jude Law for 90 or so minutes (and there's more of him to love as he packed on the pounds for this role).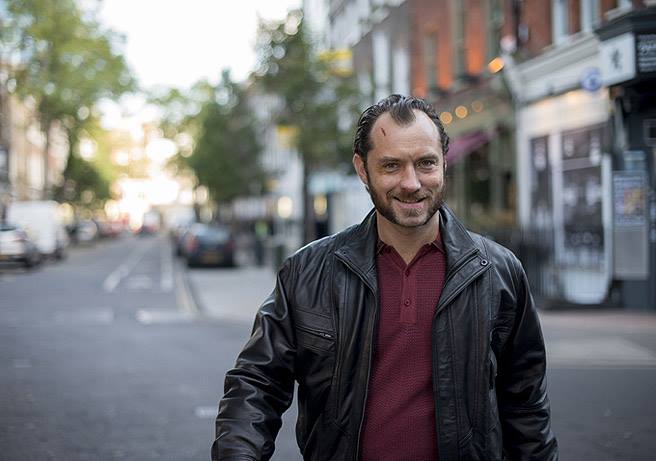 Jude Law as the devilish Dom Hemingway.
Directed by: James Moore, William Spicer
Starring: Kate Spicer, Tom Spicer, William Spicer
If you happen to fall into the niche category of documentary lover/Metallica fan, you simply cannot miss this film, following three siblings and their quest to meet Lars Ulrich, Metallica's infamous drummer. Tom Spicer suffers from Fragile X syndrome – a severe form of autism, and is fixated on meeting Lars. His brother and sister, Kate (a journo) and Will (a film maker), both acknowledge they've never really bonded with their brother, and decide they'll do whatever it takes to take Tom to America to meet Lars.

The siblings make their way to the City of Angels and hire a motorhome to live in while following Metallica's tour, but Kate and Will soon discover how unprepared they were to handle Tom's state and are left wondering whether their mission was a mistake. At times it's not an easy ride, but Mission to Lars is genuinely eye opening and heart warming, and to make it even more worth your while, all profits from this film are going to charity.

GOOD VIBRATIONS

Directed by: Lisa Barros D'Sa, Glenn Lyburn
Starring: Richard Dormer, Liam Cunningham, Dylan Moran, Jodie Whittaker
Another one for music lovers, Good Vibrations is the critically acclaimed film following Terri Hooley's life as a record-store owner pivotal in developing Belfast's punk-rock scene. Amidst the unrest of 1970s Belfast, music-lover Hooley (Richard Dormer) opens the Good Vibrations record store. Inspired by the city's underground punk movement, Hooley soon finds himself establishing a record label and being touted as the 'godfather of punk'.

Despite the political background, this is at its heart a rollicking rock flick, with some stellar performances by the great cast (including Black Books fave, Dylan Moran). A hit at the Melbourne International Film Festival, here's your second chance to catch this charismatic, inspiring and downright dirty ditty about the history and power of music.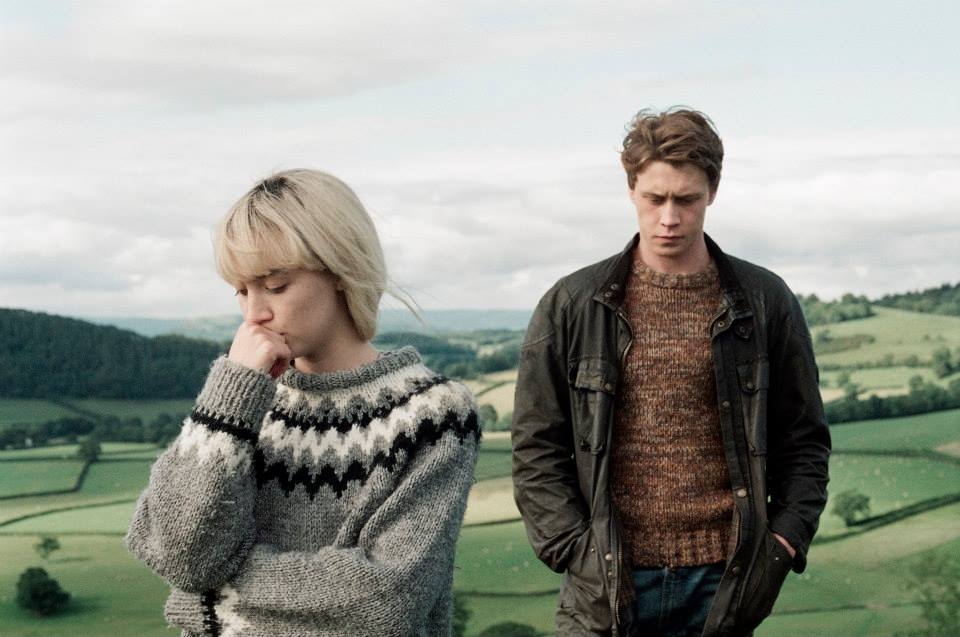 Scene from How I Live Now.

HOW I LIVE NOW

Directed by: Kevin MacDonald (Last King of Scotland)
Starring: Saiorse Ronan, George MacKay, Tom Holland

Indie sweetheart, Saiorse Ronan (say that ten times fast), is bundled off to stay on a remote farm with her English cousins, where she soon falls in love with the countryside and local boy, Eddie (George MacKay). It's all very English countryside romance (duh), until catastrophe ensues after a reported nuclear attack in London signals the outbreak of World War III.

If you loved Australian novel series and film, Tomorrow When the War Began, then this is the film for you. Attractive, distressed teenagers in a battle against an ever pervasive war force against a beautiful natural backdrop – prepare to be stressed and somewhat turned on as they fight to stay together and find peace. With an Oscar-winning director at the helm, you're in safe hands.

The British Film Festival is screening at participating Palace Cinemas nationally from 20th November.

Canberra | 19th November - 1st December
Melbourne | 20th November - 1st December
Sydney | 21st November - 1st December
Byron Bay | 21st November - 27th November
Adelaide | 22nd November - 1st December
Brisbane | 27th November - 8th December
TUL Note: Ella Stening is a freelance writer based in Melbourne, Australia. She can be found compensating for her addiction to eating out and drinking lots of wine by writing about it all over the web. Or with her cat, Louis.
Image Credits: British Film Festival Facebook.