Brisbane's paths less travelled have been buzzing of late. The city's once dark and dingy back-alleys have seen the light, beckoning the in-crowd like moths to an impeccably styled flame.
There's something special about a laneway — little enclaves full of hot secrets, hot coffee, secret tellers, and coffee drinkers. Wandering off the main thoroughfare into your own personal Narnia may have once been an activity reserved for weekends away in Melbourne, but Brisbane is establishing a laneway culture all its own, and some of Brisbane's best restaurants can now be found down these warrens of temptation.
If your vocabulary already includes the phrases 'cold press', 'vscocam' and 'candied bacon', chances are you already know about Brisbane's best laneway haunts. If not, join the epicurean elite and get acquainted with these cosy inner-city alcoves.
Winn Lane
Winn Lane is proof that good things come in small packages. This tiny, almost too-cool laneway is where you will find hipsters in their natural habitat: decking themselves out in cool threads from Sunday Social, flipping through zines at Kunstler, getting their bangs trimmed at hole-in-the-wall salons (what up, York Hair Artistry), and chowing down at Ben's Burgers.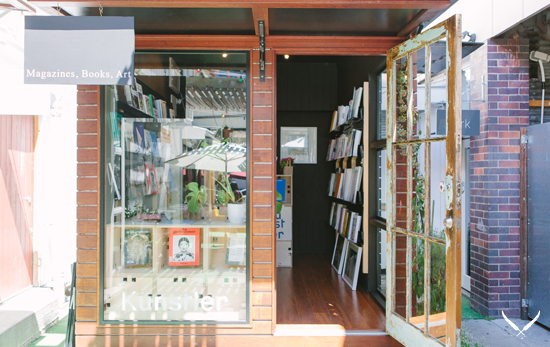 Winn Lane won't have the monopoly on hip Valley hangs for too long, however. A handful of laneway projects are in the pipeline, including California Lane (opening later this year) and Bakery Lane (set for January next year). Because one can never have too many boutique bars and artisan retailers.
Gresham Lane
Regularly ringing with the clip-clop sound of dressy heels and lunchtime business meetings, Gresham Lane has been the backbone of Brisbane's laneway scene for quite some time.
Brooklyn-inspired Red Hook has been drawing a crowd to their new vantage point between Queen and Adelaide Streets daily, but you can still get your fill of yakitori, bahn mi, bagels and sushi at the neighbouring nooks.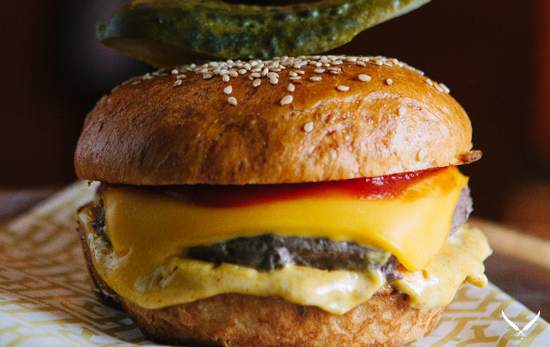 Skip the lunchtime crowd and visit Gresham Lane after dark, when both Red Hook and corner-dwelling The Gresham bar keeping the good times rolling and the drinks flowing. The Gresham's own bean machine Ryan Goody was ranked top barista in TUL's Barista, Waiter, Cocktail Maker competition 2013. Will he make it two years in a row…?
Burnett Lane
Burnett Lane was the first cab off the rank when it came to bringing life back to Brisbane's laneways, and boy, what a trail it blazed! Burnett Lane is your classic all-day laneway.
Get your regular morning caffeine fix from Brew, or join the next-level coffee drinkers for a pourover, syphon, chemex or cold brew. Swing by later in the day for tapas or a charcuterie board, and on Wednesdays for craft beer and cider.
A little ways along the lane you'll find the industrial chic Super Whatnot. SW has been a favourite for intimate after-work drinks and nibblies, while neighbouring The Survey Co is a nod to Burnett Lane's colonial history, and one of the best restaurants in Brisbane. If surveyor/explorer/gallivant James Burnett was alive today, no doubt you'd find him tucking into pork belly tacos at his namesake watering hole.
Then there's the very Melbournesque Felix Espresso. Once a record storage room, Felix now spins organic coffee, raw smoothies, and plenty of homemade wholefood baked treats. That's what we like to call the laneway trifecta.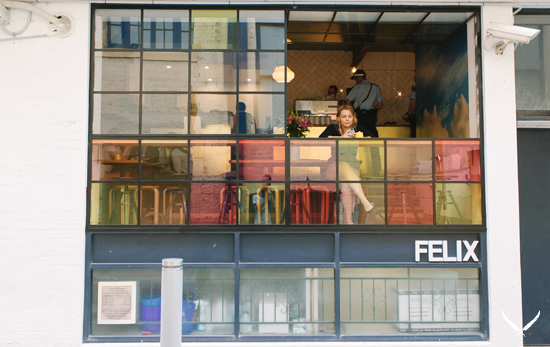 Eagle Lane
Before caffeine peddlers Coop Espresso moved in, we wouldn't blame you if you hadn't heard of Eagle Lane. But that was then, and this is now — Coop have quickly earned a loyal following and put Eagle Lane on the foodies' map.
Starting this week, Coop will be warming up the sandwich presses and 'Jaffling' every lunchtime. The range includes a Jaf-sagne stuffed with lasagne just like mama used to make, and a three-cheese house blend for the perfect balance of stretch factor, flavour and bite. They may not come in parachutes, but they will more than likely be flying out the door.
The ganache-filled wonderland that is Le Bon Choix sits back-to-back with Coop, and now comes with a sleek outdoor terrace so you can enjoy a little slice of Paris in the heart of Brisbane's CBD.
If you'd rather avoid the oozy caramel-filled doughnuts from this longtime beloved patisserie, you're still welcome around these parts. Liquefy Juice Co is soon to be supplying city dwellers with their range of cold-pressed juices, smoothies and liquid lunches in all the colours of the superfood rainbow.
Special Mentions…
… Go to John Mills Himself, Strauss and Bean — these cafes don't have the luxury of dwelling in Brisbane's more ample laneways, but we love venturing off the beaten path to visit them nonetheless.
Click here for more of the best restaurants in Brisbane!
Travel writer by day, freelance foodie by night and full time cake enthusiast. When Ashton isn't at one with the keyboard, you'll likely find her saluting the sun in a yoga class, absorbed in a 90s sitcom marathon, or practising the timeless art of Instagramming around Brisbane. Twitter: @AshtonRigg. Want more from Ashton? Read more here!
Image credits: Daniel Maddock