Chicken wings are one of life's greatest joys. Whether you like them crispy, deep fried, dripping in sauce or so hot you break in to a sweat while you're eating, there's one thing we can all agree on: chicken wings are the actual best. If you were to poll the public on their favourite meal we're pretty sure "wings and beer" would be right up there.
So you can imagine our excitement when we learnt that Bavarian Bier Café are dishing up $1 wings and free beer upgrades now (there may have been squealing and fist pumping involved). During happy hour from Monday to Friday you can sink your teeth into these top-notch wings with a free beer upgrade. As far as nights out go, this sounds pretty perfect.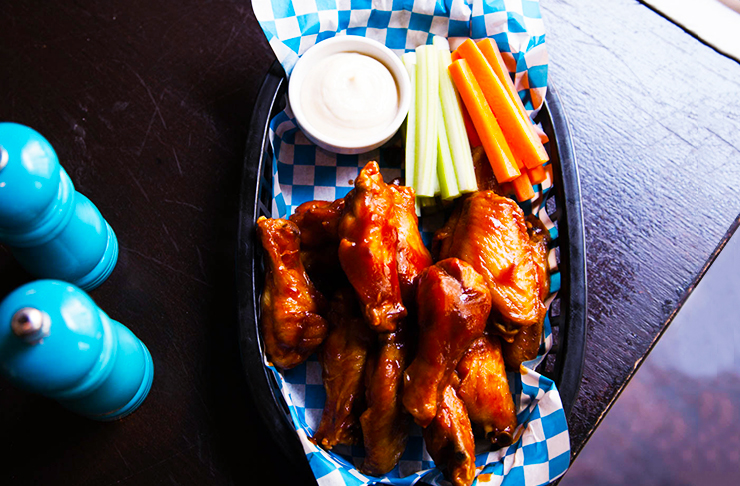 These magical wings are dished up in three equally finger-licking good sauces. For those who aren't so into chilli there's the BBQ option, which is always a winner. If you like a bit of spice, but wouldn't call yourself the pope of chilli town, there's the Buffalo option for those who prefer to walk on the mild side. But, for those who are no stranger to the hotter things in life, and love foods so spicy they had to be named after the devil, there's the Diablo wing; also known as melt-your-tongue-off hot. Aaand because there's no such thing as too much sauce, there is a mega-creamy (and spice soothing) blue cheese sauce on the side, which makes for perfect dipping and matches each wing's sauce perfectly. There's also veggie sticks, because celery and blue cheese sauce is a match made in tastebud heaven.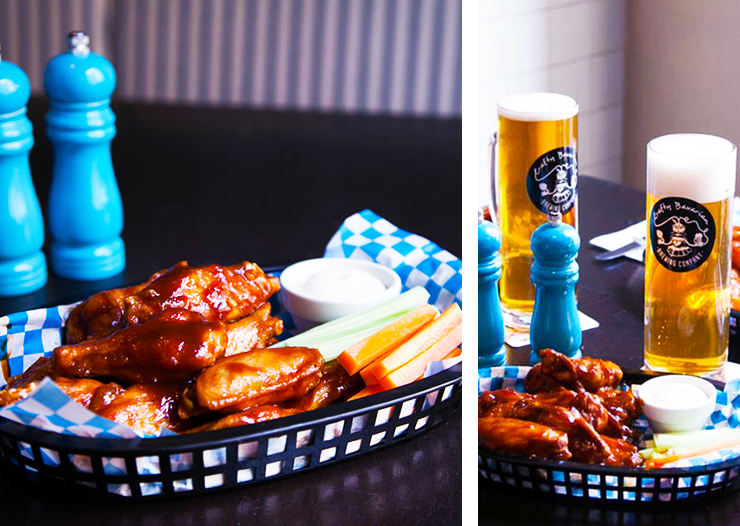 Because everyone needs a wing man, these mouth-watering wings come paired perfectly with an ice-cold beer. The Devil's Daughter Double IPA is the perfect antidote to the Diablo, while the Butcher's Bride Pale Ale matches the Buffalo perfectly and the Blonde Moment Low Carb Lager matches the BBQ so well you'll wonder how you could ever enjoy one without the other. Don't settle for less than you deserve, though; when you order wings during Happy Hour the legends at Bavarian Bier Café will shout your 300ml beer an upgrade to a 500ml. With a range of Crafty Bavarian Brews on offer, we're pretty sure you'll find a brew that's right for you. Not a beer person? No worries! There's also $6 wine on offer during Happy Hour which is music to our ears because wine is also the best. Prost!
If you and your crew are looking for a place to kick back with epic wings, even better craft beer and all round good vibes, book a table at Bavarian Bier Café now.
Image credit: Federica Portentoso
Editor's note: This article is sponsored by Bavarian Bier Cafe and proudly endorsed by The Urban List. Thank you for supporting the sponsors who make The Urban List possible. Click here for more information on our editorial policy.