If you've ever been on a winery tour, you'd know that there's a lot of work that goes into making your favourite drop. There's growing, picking, crushing, fermenting, barrelling...it goes on. But while you might have sipped a cabernet straight out of a fermentation barrel, or sampled the end product more than once, you might not know that many wines are actually a blend of more than one kind of vintage—even if it doesn't say as much on the label.
If this is news to you, City Winery's new wine blending workshops will bring you up to speed on the practice—and get you sipping plenty of vino along the way. In this two-hour session, you'll sample three different kinds of 'unfinished' wine (don't worry, it's still sip-worthy), meaning they haven't been blended with other wines, or had any fining agents added. Then, you get to play winemaker, measuring, mixing and tasting different blends to create the perfect drop. Think a high school chemistry class, complete with beakers—only you don't need to wear goggles, and the ingredients are much more drinkable (though still highly flammable).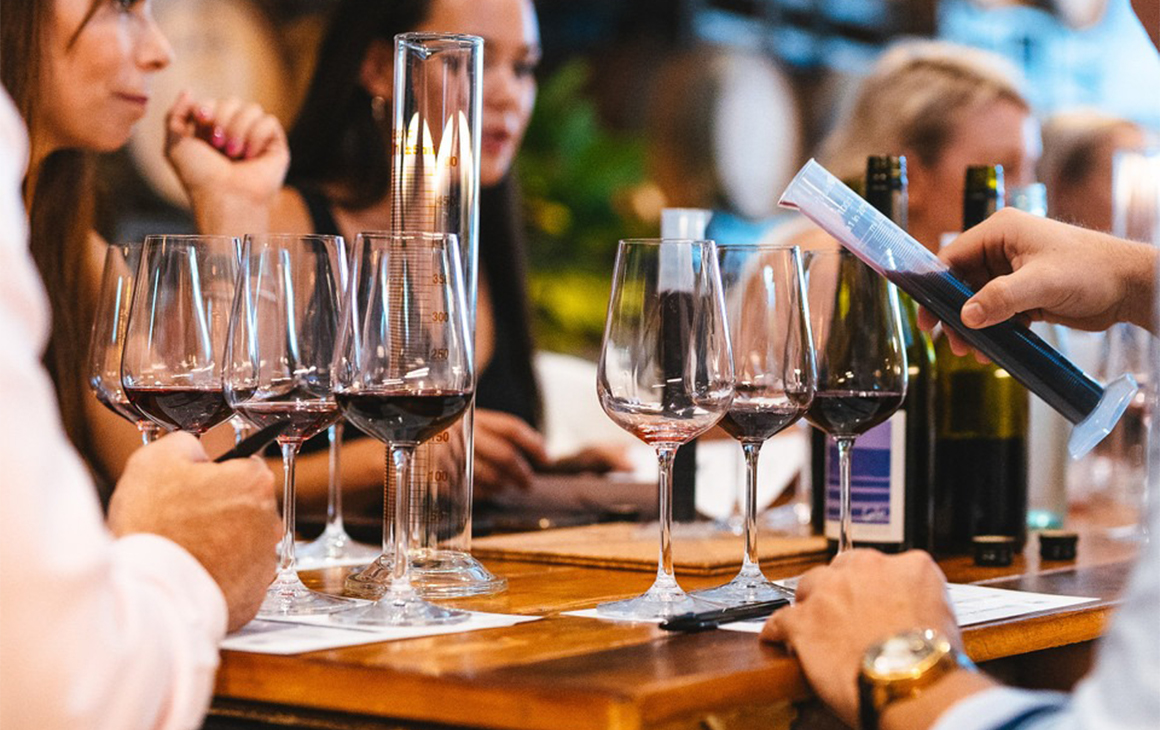 At the end of the class, once you've made a perfectly balanced wine, you'll get to bottle it up, put a cork in it and take it home—bonus points if you can come up with a fun name. Right now you'll blend up a full-bodied red, but there are also plans to add a white wine blending workshop in the coming weeks if you're not a red drinker. Snacks are included too, which, if you've been indulging in the wine a little too much, might be necessary to help line your stomach.
The workshops are currently happening every Sunday afternoon and will set you back $121.50pp. You can check out all the details and book your spot on travel activity booking platform Klook—and maybe check out a few of the other awesome local and international activities and services you can book via their website while you're there.
Want even more of an incentive? We've got a bunch of Klook discount codes for you right here.
Image credit: City Winery