Venture past takeaway butter chicken and (admittedly addictive) garlic naan, and you'll find a world of Indian cuisine largely undiscovered in Melbourne. Tucked quietly onto Brunswick Street, Mukka serves a careful selection of Northern and Southern Indian dishes and happens to be one of our favourite secret restaurants.
Run by brother duo Prateek and Aditya—Mukka's dishes are rooted in traditional cooking techniques and classic spices hailing from the streets of India.
Here are seven reasons why you need to try it.
#1 Mind-Blowing Authentic Spiced Potato Dosa
An all-day Indian staple, dosa is a wafer-thin, crepe-like pancake stuffed with herby, rich fillings including the classic Masala Dosa (spiced potato). Not only are they naturally gluten-free for your allergic foodie friends, most of the dosas at Mukka can also be made vegan-friendly. Homemade from rice and black lentils, modern dosa fillings include smoky eggplant and pea, avocado and beetroot or mouth-watering chicken curry. Leave your sad salad at the office, because the Avocado Dosas are way better than your boring smashed avo.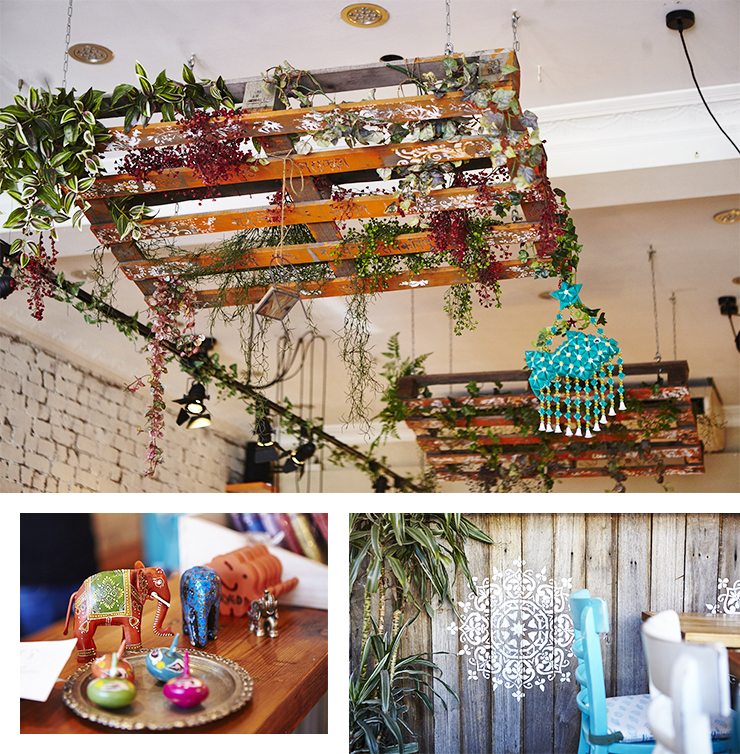 #2 Gluten-Free Biryani To Die For
Banish your concept of biryani. Slow-cooked in dum style, Mukka's aromatic, layered rice dish is prepared with a wealth of stock and spices to achieve the ultimate foodgasmic dish. All biryani dishes at Mukka are also gluten-free (WHAT IS THIS MAGIC) and are layered with your choice of marinated chicken, spiced lamb or vibrant vegetables.
#3 Vegan Indian Dumplings…Shut Up And Take Our Money!
Plump Tibetan Momos are filled with finely chopped cabbage and pillow-soft potato. Dip them in sesame chilli chutney for a spiced, lightly oiled finish…we have serious fillings (get it?) about these.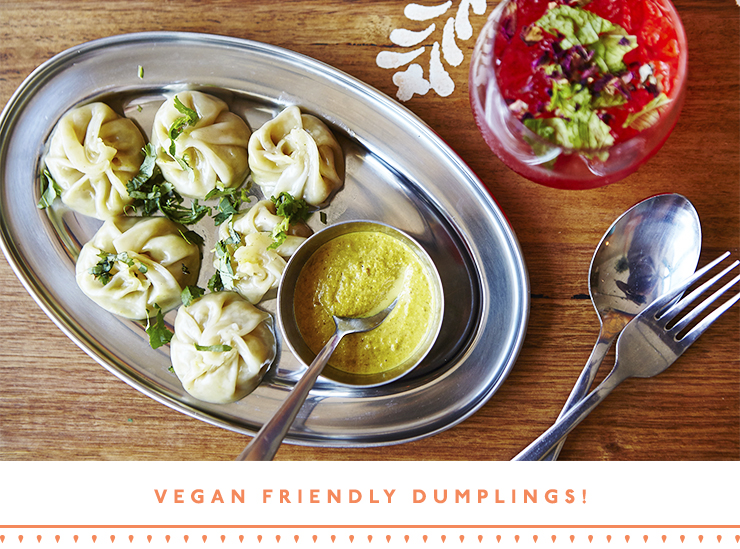 #4 Addictive Hot 'N Spicy Gobi 65
Forget cauliflower rice and cauliflower mac 'n cheese—these quick-fried, ultra-crunchy cauliflower pieces are a classic street eat in India. Prateek and Aditya's mother has inspired the majority of the menu, so you know you'll be getting a real taste of India in Fitzroy.
#5 All The Alcoholic Mango Lassis
The much-loved mango lassi gets a welcomed alcoholic addition at Mukka with optional (but is it really…) coconut rum. The original lassi is made from crushed cumin, Himalayan salt, black pepper, yoghurt and mint and can be spiked with or without rum. For something a little sweeter and gently scented with roses, try the rose & cinnamon lassi with or without (you guessed it) vodka.
#6 …Better Yet, Chai-Tini's & Bloody Mary's With An Indian Twist
Keep an eye on Mukka's Chai-Tini, a chai tea and martini hybrid, for a cheeky weekend drink. The Bloody Maharani is a devilish twist on your favourite Bloody Mary with organic vodka, homemade spice mix, turmeric and the usual suspects. Rosey The Heartbreaker with tequila, rose syrup, lime juice, mint and rose petals over crushed ice will ruin you for every other cocktail.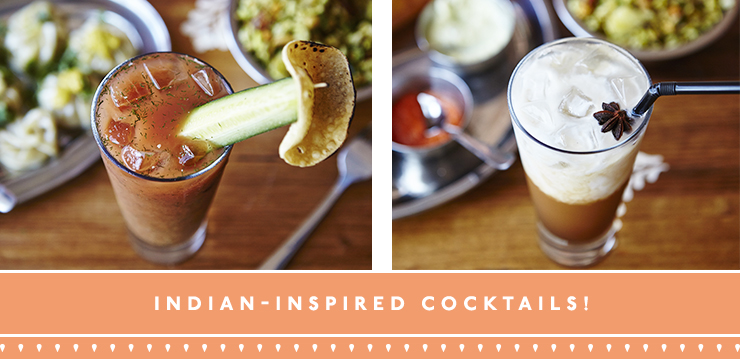 #7 You Don't Actually Have To Eat It On The Streets
Fitted out using unique, family-inspired designs, Mukka's interior is a serious looker. Along with a stunning painted mural at the front of the restaurant, the space is dotted with intricate patterns and mismatched coloured chairs. Open dilapidated white brick features on one side of the restaurant, while hanging plants and Edison lights complement the bustling, warm atmosphere.
Editor's note: This article is proudly sponsored by Mukka and endorsed by The Urban List. Thank you for supporting the sponsors who make The Urban List possible. Click here for more information on our editorial policy.
Image credit: Michelle Jarni for The Urban List