Have you always wondered what it would be like to have your own personal stylist? How many fashionable outfits await you—beyond your skinny jeans and tee? So did I.
Basically, I'm a 'fashion' person in the sense that I enjoy a spot of Vogue and shopping, but I'm not particularly fashion-adventurous. I live in navy, white, grey and black, mostly in straight cuts and loose knits. It's acceptable to have good jeans, casual jeans, work jeans, and 6 different grey t-shirts, right?! And everything is formal if you brush your hair and have a nice bag, right?! RIGHT?!
So when the opportunity popped up to hit one of the newest, biggest, most diverse and sophisticated shopping meccas in Melbourne with a personal stylist, I was in.
I'll be honest, despite my excitement I was a bit apprehensive: what if the stylist couldn't hide her disgust at my (lack of) style? What if nothing suited me? What if I wasn't fash-uuun enough to be shopping with one of Melbourne's top fashion bloggers?
I met Nikki (of States Of Style blog) at Brioche for a coffee and a doughnut before we started. Partly to have a chat about my style, but mostly for the brioche doughnuts they had on offer. (I've heard you should never shop on an empty stomach.)
Two minutes with Nikki and I realised I'd been a bit of a goose—she was gentle and accepting of my love of straight-one-eighty jeans and ankle boots, and didn't even blink an eye when I vaguely described my mish-mash wardrobe of ill-advised, possibly over priced pieces. She took me forth in to the belly of Eastland to conquer…
Look 1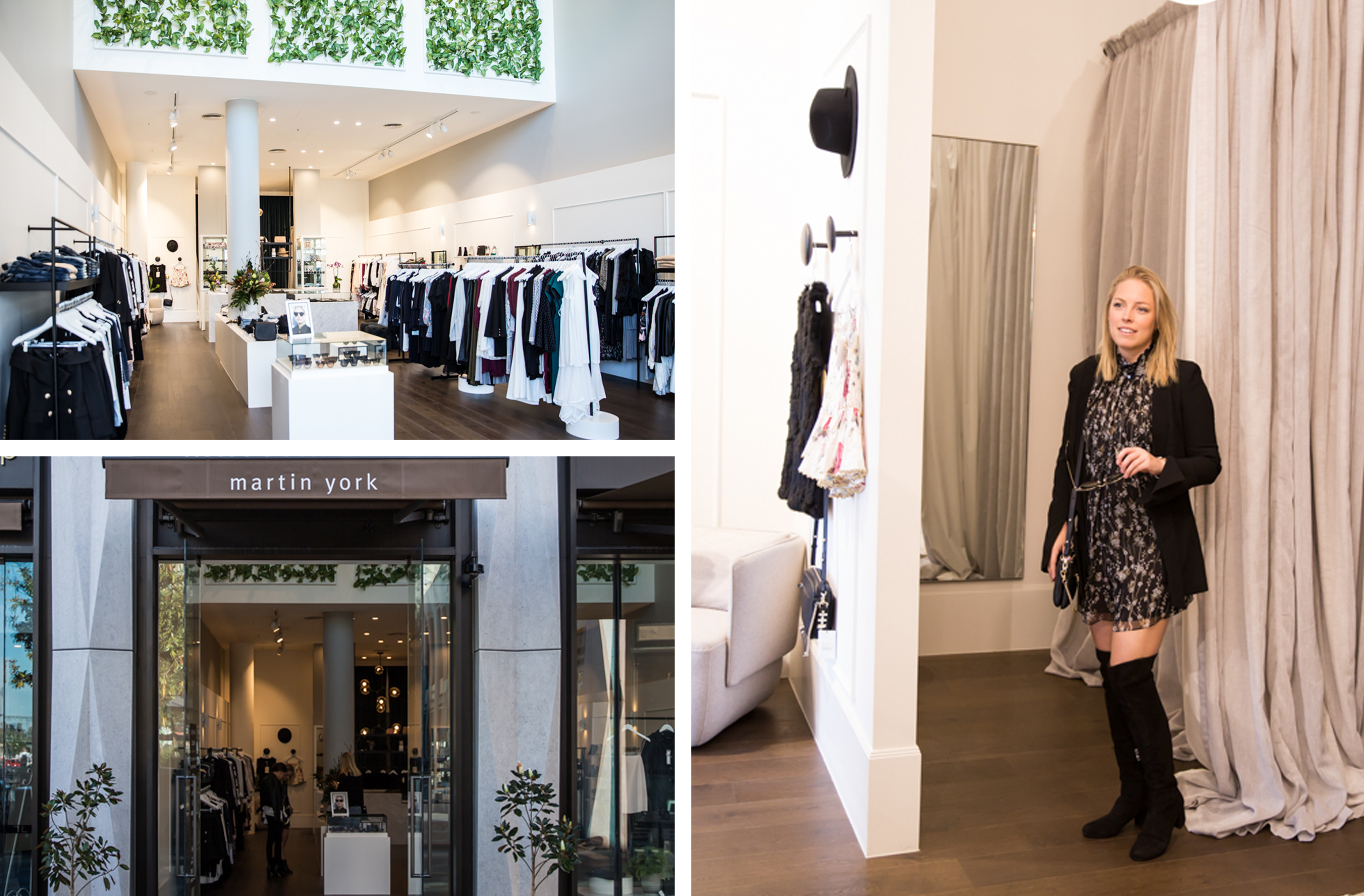 Fist up we headed to Martin York, a gorgeous store to the side of Eastland's main square. Stocking a huge range of brands and price points, optimism was high. We browsed and chatted, and Nikki presented a few different options, but I wasn't really taken with any of them. To my relief, Nikki didn't press the point or wield her fashion authority. I spotted a high-neck, black chiffon playsuit by Zimmermann that took my fancy—even though I'd just told Nikki specifically that I didn't like high-necks—and Nikki ran with it. In barely a jiffy she had just the blazer to go with it.
I'm a paying member of the ankle boot club and wouldn't in a million years dream of trying on anything over the knee, but I was presented with a buttery soft pair of suede, thigh highs. It was love at first sight. Add a handbag and Chloe sunnies and suddenly I felt a million bucks. (Snapchat got a workout on that outfit.)
If you're looking for Martin York, you'll find it straight ahead when you head out of Jimmy Grants after lunch.
Look 2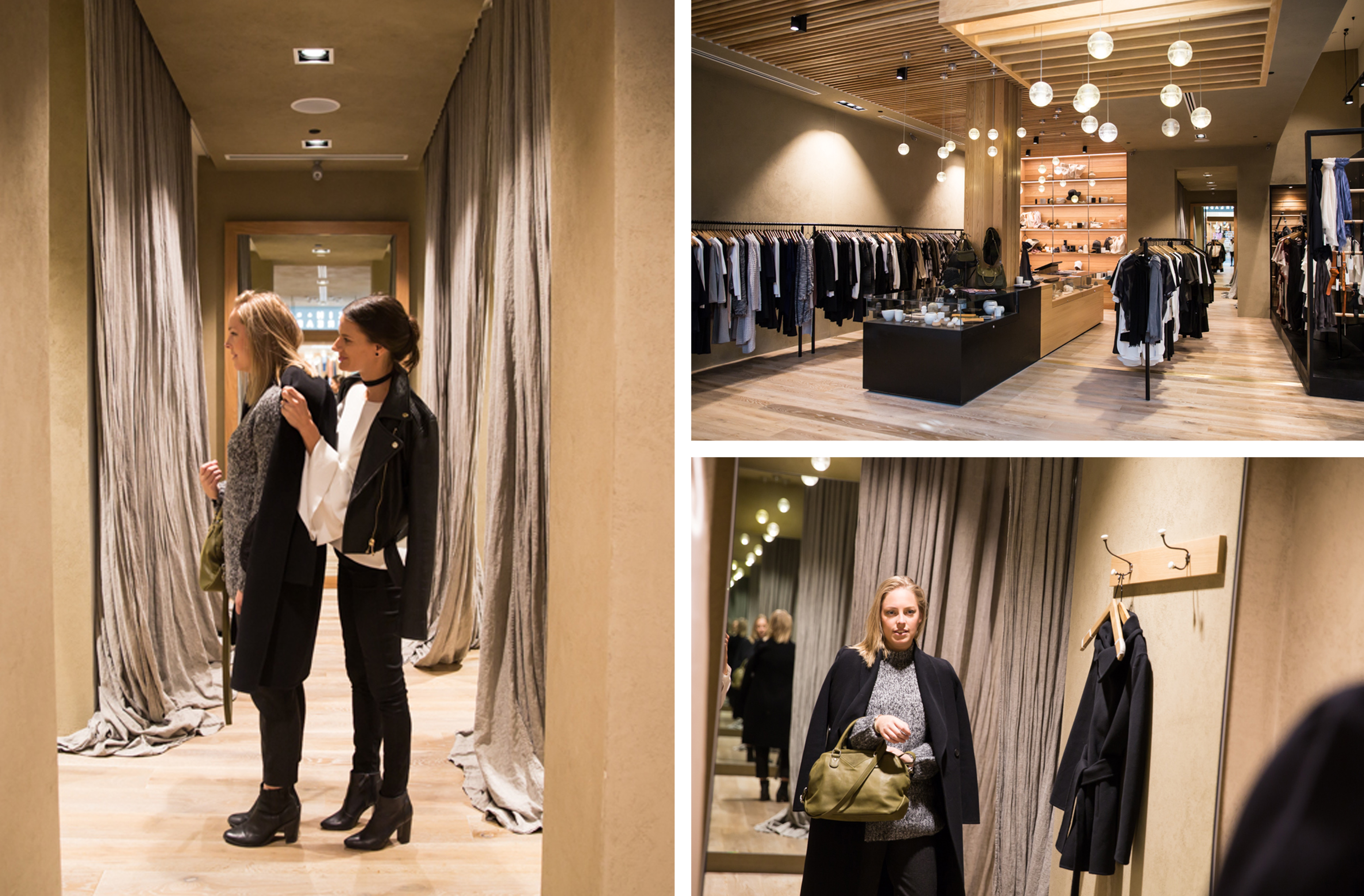 For look two we headed to Morrison, a store that I've always liked the look of but have never really explored. I pointed out a few things that I liked and Nikki grabbed different options to throw this look together. On one hand it was right up my alley—I'm a big fan on neutral colours and natural fabrics—but on the other hand I've never worked these cuts before. I totally adored the loose jumper and woollen pants, and the coat brought the whole look together… look at me go, with this fashion speak!
Look 3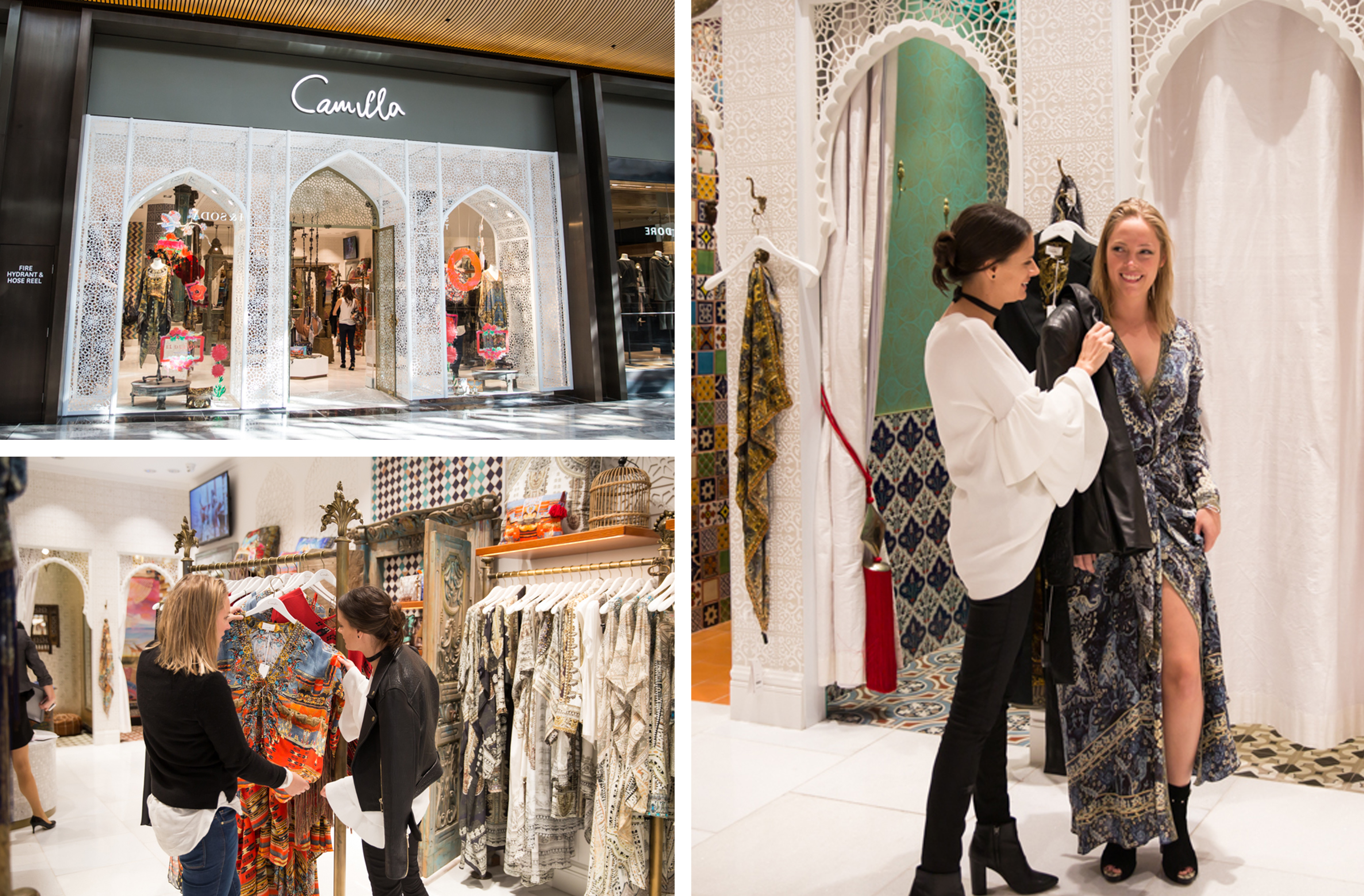 Look 3 was further out of my comfort zone: we headed to Camilla for a blast of colour and prints. The girls in there were absolute gems, and helped Nikki and I gather a few options in a jiffy. We settled for a flowing wrap dress that previously wasn't something that I would've even considered. Nikki worked her magic and teamed it with a leather jacket and some open toe boots to bring the exotic vibes!
Look 4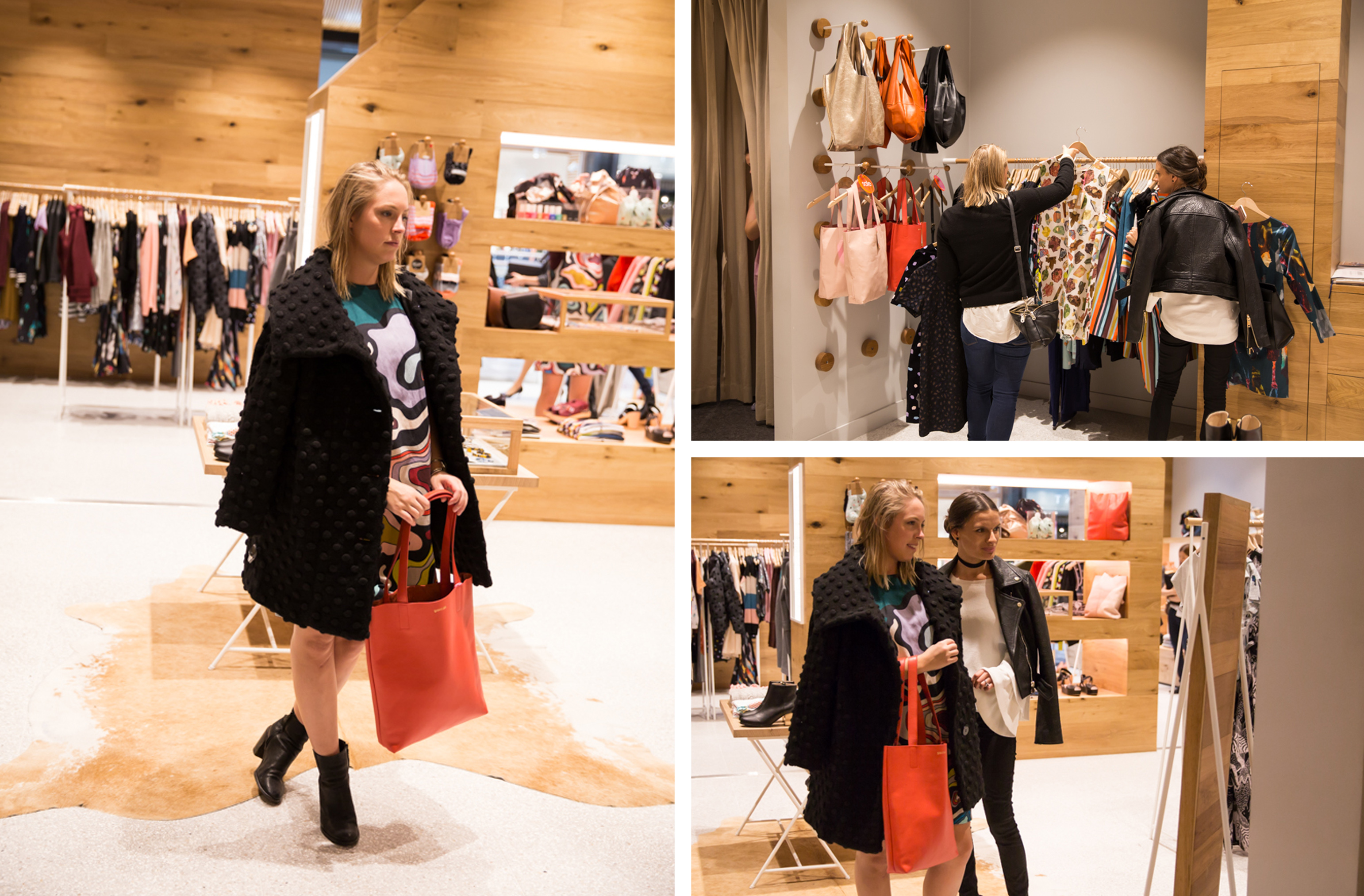 Last of all, we headed to Gorman to see if we could sign me up to the brand's cult-like following. I've always admired Gorman from a distance, but have never really known what to do with all those colours and prints. Turns out you don't have to do anything but wear them! And enjoy them!
The there were so many options in Gorman that I loved, but we eventually narrowed it down to a shift dress with a geode pattern, a bright red leather bag, and the biggest, cosiest, warmest winter coat you could possibly dream of. Even wth my ghostly white legs, I loved this look for its unique Gorman style and easy sense of fun.
So, basically, I'm a convert. Stylists are where it's at, folks. And if you're in the market for some fancy new threads, Eastland is the place to head. There's every big brand you've ever heard of (and a heap you haven't), under the one roof. It's easy to navigate, and there's a remarkable sense of zen under those bright light wells—and the best bit? There's actual, real, quality food. Not shopping centre food, but food from some of Melbourne's best restaurants and cafés.
I may now look more fashionable, but it's good to see where my priorities still lie.
Image Credit: Jenna Fahey-White for The Urban List
Editor's note: This article is proudly sponsored by Eastland and endorsed by The Urban List. Thank you for supporting the sponsors who make The Urban List possible. Click here for more information on our editorial policy.
Want more of the best of Melbourne?
Sign up below to have the best delivered to your inbox each Thursday