Bendigo Art Gallery's upcoming exhibition, Balenciaga: Shaping Fashion, celebrates one of the most influential designers of the 20th century—Cristóbal Balenciaga. Referred to as 'The Master', Balenciaga's pieces are instantly recognisable. Known for his exploration of fabrics and textiles, he brought incredible sculptural elements to his pieces, using colour and texture to give further depth.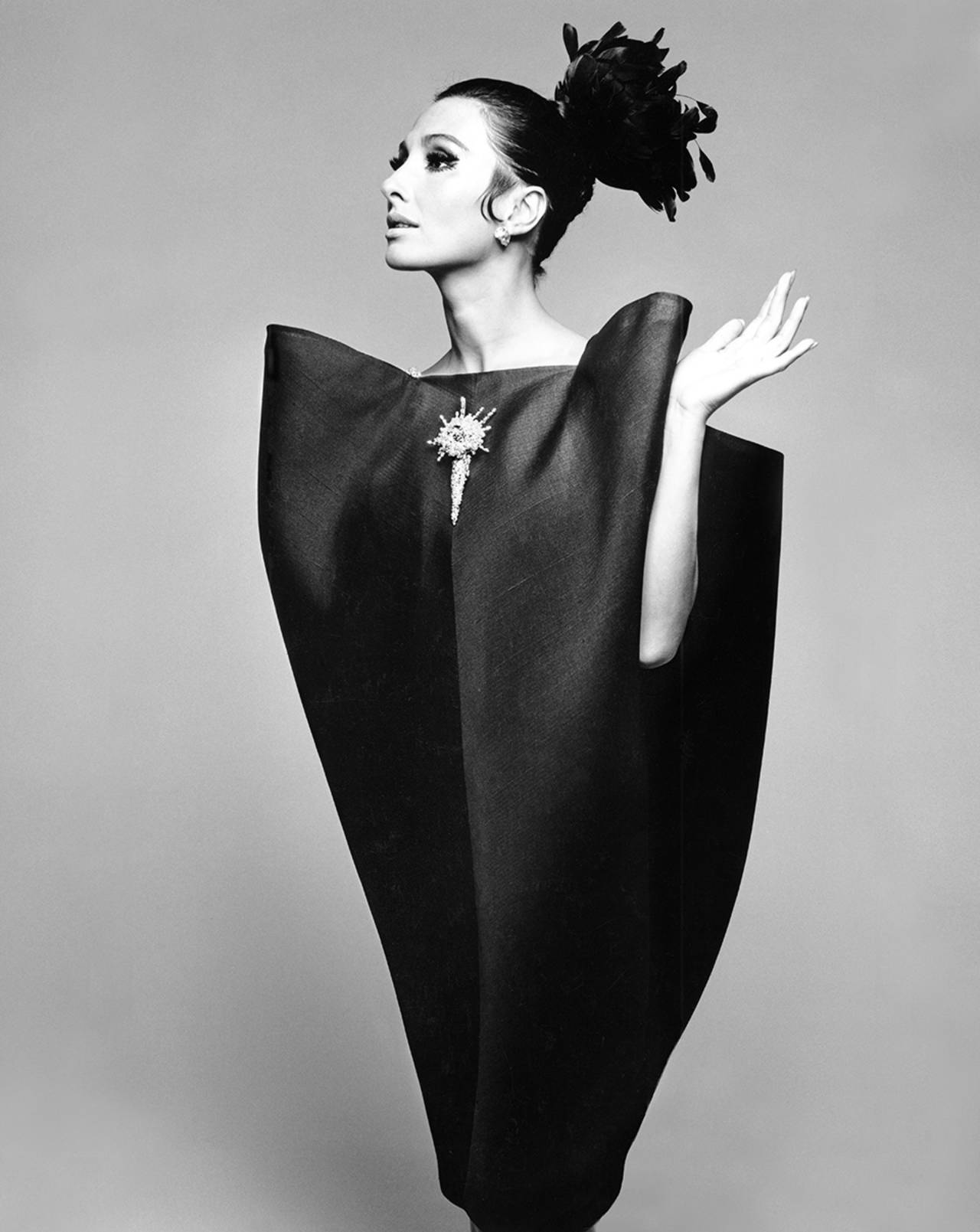 Alberta Tiburzi in 'envelope' dress by Cristóbal Balenciaga. Harper's Bazaar, June 1967, Hiro. Victoria & Albert Museum.
The exhibition will display some of Balenciaga's best works, showcasing more than 100 garments and hats, crafted from 1950 and 1960, which has been dubbed the most creative period of his career, through to more recent works of his protégés.
The Balenciaga brand is a powerhouse, built on the foundations of innovation and modernism, the couturier continues to push the boundaries, particularly when exploring female silhouettes.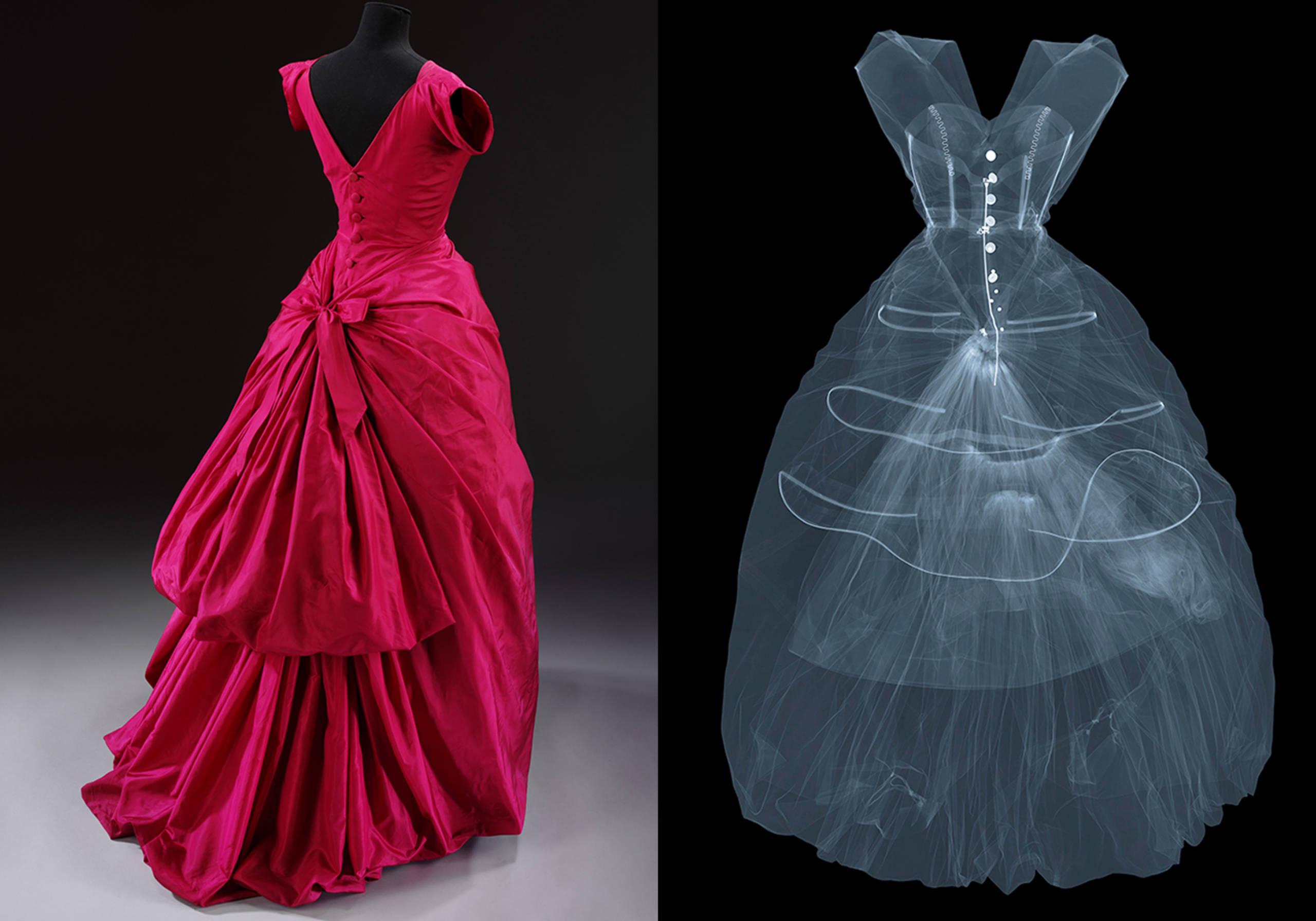 Silk taffeta evening dress, Cristóbal Balenciaga, 1955, Victoria and Albert Museum, London. X-ray photograph of silk taffeta evening dress by Cristóbal Balenciaga. X-ray by Nick Veasey, 2016.
Curated by the Victoria and Albert Museum in London, the exclusive exhibition will also feature archive sketches, patterns, photographs, fabric samples and catwalk footage. Alongside Balenciaga's works, the exhibition has worked with X-ray artist Nick Veasey, to unveil never before seen details of the garments. And also tapped the London College of Fashion to collaborate on a digital pattern making project, giving insight into Balenciaga's processes, and highlighting what made his work so impeccable.
Balenciaga: Shaping Fashion will run at the Bendigo Art Gallery from August 17 to November 10, and you can buy tickets online now.
Image credit: Bendigo Art Gallery