Update: In need of Paleo supplies? Read our list of the best Paleo shops in Melbourne!
Normally I'm a sceptic when it comes to fad diets. I think this stems from a period in my childhood where I watched my father resign to only eating apples for the rest of his life after he popped a button on his jeans during an afternoon playing tag with my brothers and I. After sticking to Granny Smiths and Pink Ladies for four days, he lost three kilos (water weight babies, who's he kidding?), but also had to endure refusing my mother's meaty lasagne, my grandma's roast lamb and my very own melt-in-your-mouth mac 'n' cheese.
The latest lifestyle change to plague our newsfeeds is that of the 'Paleo' or 'Caveman' Diet, which basically entails eating anything that our hairy ancestors would've found lying around their jungle abodes. Unlike your typical fad diet, though, it's actually very much a sustainable diet – full of meats, nuts, seeds, fresh fruit and veg, eggs and healthy oils. Amongst the list of no-no foods are dairy and cereals - but as everyone's on the soy lattes these days, it's pretty darn easy to follow. The philosophy behind the diet is that if our hunter-gatherer ancestors managed to exist living on the very basics, then we should all be able to as well, particularly as we are far more sedentary than our predecessors.
The diet / lifestyle also been having wicked results amongst the celebrity world – Paleo is the reason that Jessica Biel is with Justin Timberlake, why Megan Fox is Megan Fox and explains how Miley Cyrus can pull off gyrating around a construction site. Not only this, cutting out processed foods and refined sugars actually makes you feel pretty freaking awesome.
We're big fans of the paleo diet here in the office, and as the sun is now shining down on us and beckoning the bikinis, we thought we'd hustle up a beginner's guide to going paleo. Bring on the red meat (lean of course!) and (raw, unsalted) cashew nuts.
SHOPPING LIST
There are plenty of organic and diet-friendly grocery stores out there, but where to find them amongst the red lettering of Coles and the fluorescent Woolworths signage? Well, first of all for a paleo convert, is meat...but make sure it's organic! We suggest hitting up Bertie's Butchers in Richmond for some grass-fed lamb, Wholefoods in Brighton for your T.O.M.S. organic meats (they also stock Bertie's meat along with a heap of organic and/or biodynamic products), Terra Madre in Northcote for your free-range eggs and biodynamic beef (make sure you check out their huge gluten-free section while you're there), and Fitzroy's Vegetable Connection for your happy chickens.
To accompany that meat fest you also need some fruit and veg! But who has the time to hand pick? Get a $55 delivery box from Kew Organics – any day of the week you can have the team deliver your selection of fresh produce right to your doorstep. For healthy spreads and oils – natural peanut butter, tahini or coconut oil for example – try out Spelt Quinoa, the advocates for superfoods that were once found selling a kilo of dates for $1! (Bought them out already, sorrrrry). If you can't get there, check out Malvern's Melbourne Street Organics – their raw cashews and housemade peanut spreads are to die for. And while we're on the topic of all things raw, don't miss Botanical Cuisine's incredible range of raw, organic and vegan products. Their Basil & Kale Pesto will change your life.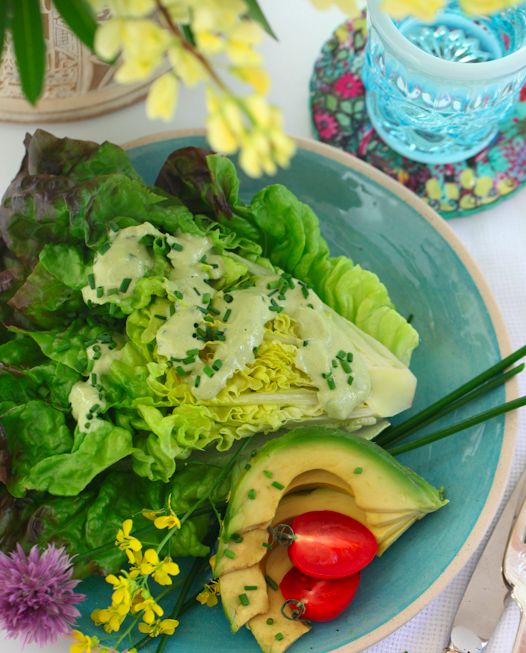 SUBSTITUTES FOR YOUR FAVOURITES
Some of us can't give up muesli. Who am I kidding? No one can give up muesli. But something tells me that Mr Neanderthal wasn't chewing the fat with old mate Tyrannosaurus over a bowl of granola. However, I'm sure it would have been a different story if Forage Paleo was around back then. Based out of Sandringham, Forage stocks their cereal, bircher and porridge in a variety of locations around Melbourne, which can be found here.
If you find yourself screaming for ice cream and don't want to settle for lemon gelato, hit up Gelativata for every icecream flavour you ever dreamed of, dairy free, but certainly not taste free. Keeping along the dessert track, Sweetie Pie & Cuddle Cakes make dairy free, gluten free, soy free, egg free versions of their cupcakes, which actually taste better than a regular cupcake. It made me wonder if they had Walter White helping out with those bad boys. (We know, these may not be 100% strictly paleo, but when it comes to sweet treats, sometimes a girl's gotta give herself a break).
If you really want to eat something in particular but aren't sure if it's breaking the rules or not, the staff at Great Earth in Camberwell and Green Onions in Malvern will be able to sort you out and show you an amazing amount of health foods, organic fruits and vegies, coconut products etc. that are a-ok to munch on. We're also loving Hawthorn newbie, The Common Good Ethical Grocer.
WHERE TO EAT
The worst thing about going on a diet is that you automatically become that annoying person who leaves at the end of the night a) starving, or b) drunk because you can't eat anything on the menu. However there are a few places that'll commit to your paleo lifestyle so you can join in on the food coma. For a red meat fix look no further than Meatmother in Richmond – your inner caveman will squeal over their slow-cooked lamb shoulder. For a sustainable breakfast, hit up Palate. They offer a paleo breakfast, as well as catering to gluten free and dairy free lifestyles.
The Deck in Brighton also lays claim to being one of the first paleo friendly restaurants in Melbourne, so make sure you take advantage of their 'Make Your Own' menu that encourages the lifestyle. Also, make a note in your calendar to venture down to the Mornington Peninsula for the November opening of Paleo Cafe – a 100% paleo health store and cafe. Their almond milk milkshakes will blow your mind!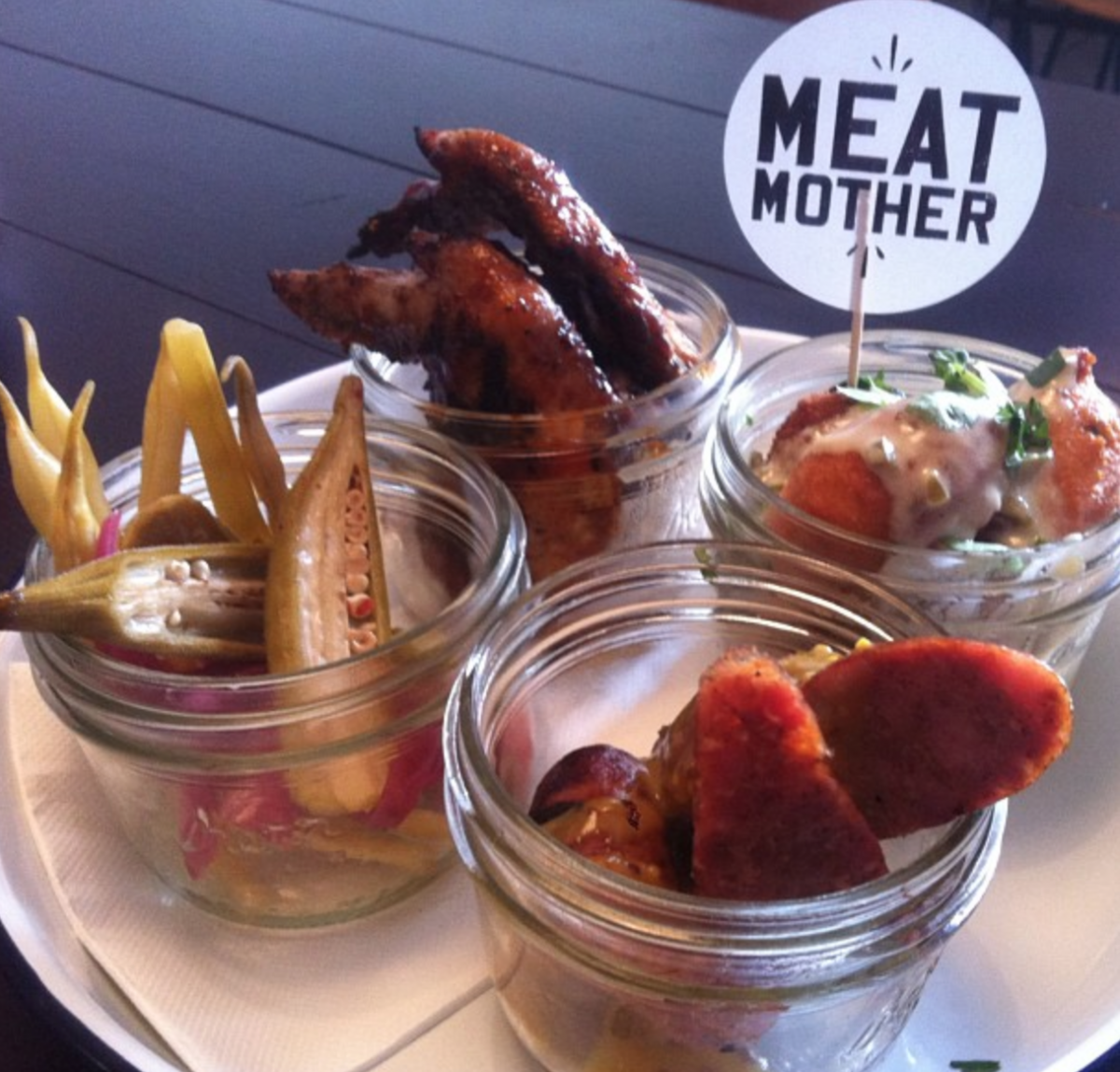 WHO TO FOLLOW
It's hard following a diet when none of your friends want a bar of you. Having a weak support network is the number one reason that people fall off their bandwagon. Enter social media and your paleo-friendly virtual friendships will begin. Paleo in Melbourne is a fantastic blog for starting the diet – the hot tips are all locally based so the posts will never feel out of reach. Teresa Cutter's The Healthy Chef blog is jam-packed with paleo advice and paleo friendly recipes, as well as a protein calculator to make sure you're getting all the right nutrients from your meals. Eat Drink Paleo is great for go-to guides to navigating menus when you're dining out, and the Primal Shift is your stop for keeping motivated and on track with the lifestyle. However, the single most comprehensive guide to paleo and healthy living is Sustainable Table. Or, as I like to call it, Mecca. It's got absolutely everything. Seriously, I can't even begin to describe it. If you're paleo it's imperative to check it out. Now.
Image Credits: The Berry, The Alkaline Sisters and Meatmother.