See the city from a new perspective, as we team up with H&M to share a love letter to our cities this Spring.
Our new three-part video series—A Love Letter To My City—takes you on a visionary journey of fashion, food and hidden gems to showcase all the reasons our cities are the ultimate creative backdrop to our lives. Spring is synonymous with reinvigoration and trying something new, so we teamed up with three fierce, trailblazing females—Nicola Inger, Yasmin Suteja, and Kirsten Anderton—because who better to showcase just how versatile your spring wardrobe can be, than the ladies that do it effortlessly on the reg? Exactly.
To showcase Australia's coveted fashion capital, we collaborated with style queen, Kirsten Anderton. Born and raised in Melbourne, Kirsten is a fashion enthusiast with a penchant for understated monochrome and minimalist elegance.
Fashion blogger by day and a budding shoe designer at night, Kirsten is inspired by her city, and says Melbourne never ceases to inspire her; "Even after all of these years, I always seem to find something undiscovered that takes my breath away."
A self-confessed phone and social media addict, Kirsten says to her, fashion is everything; "What I wear dictates how I am feeling and how my day will unfold. If I love what I'm wearing, I feel confident and ready for whatever the day throws at me."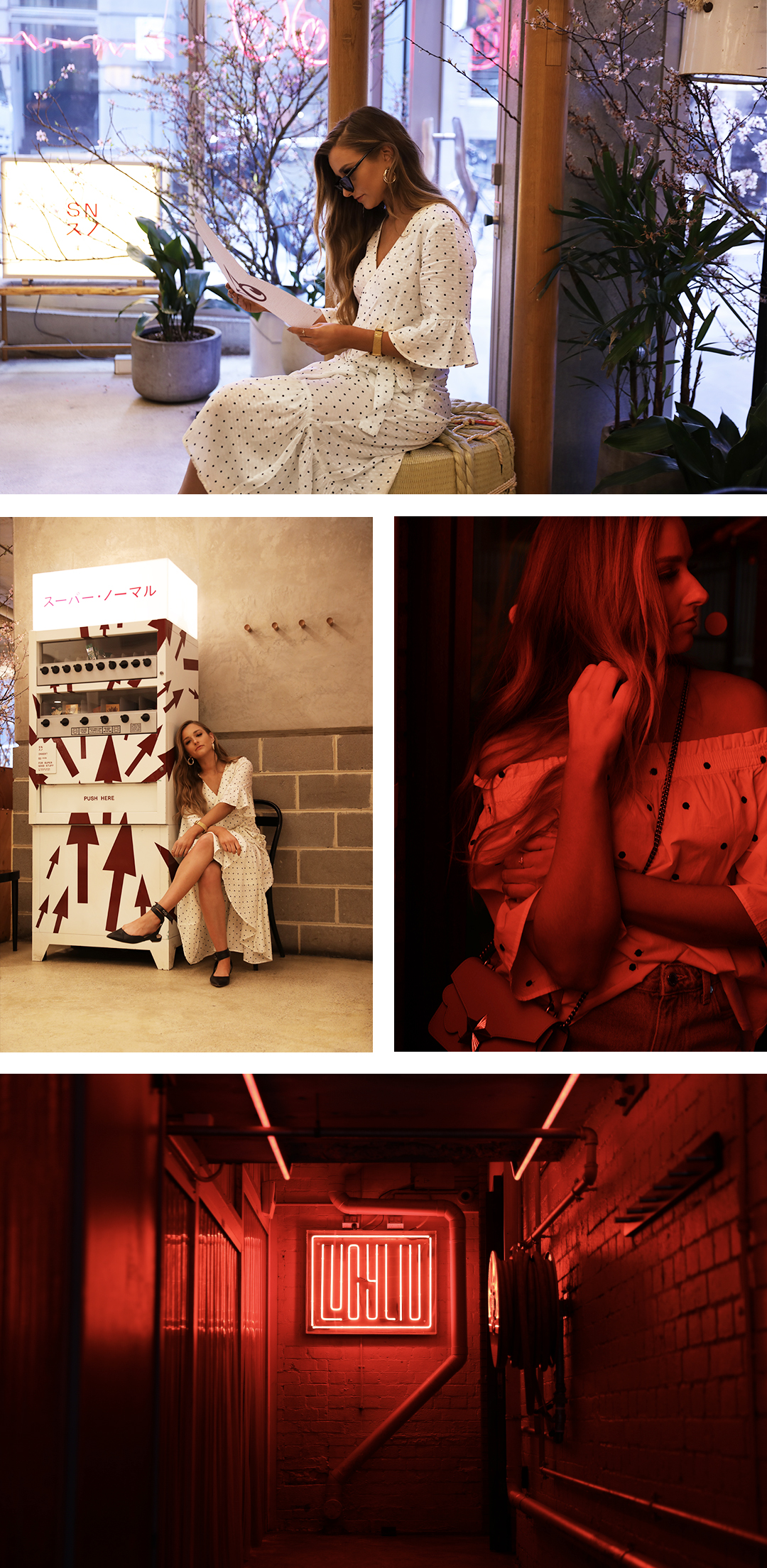 Kirsten's must-have H&M spring picks: White/Spotted Flounced Dress ($89.99), White/Black Spoted Off-The-Shoulder Top ($29.99) and Denim Skirt ($39.99).
With several local haunts on her Melbourne hitlist, including Supernormal, Lucy Liu, St Collins Lane and Industry Beans, we managed to steal a few moments with Kirsten to ask a few questions about her beloved urban lifestyle.
What's the best thing about Melbourne?
The mix of personalities and vibes amongst the different suburbs. There is always something new to discover and something different on every corner. It's vibrant, multicultural and unpredictable. I could never picture living anywhere else. Even when I'm travelling, I always look forward to coming back to my city and the comfort of home.
What does life in the city mean for you?
Always being on the go and being surrounded by food, drink and good friends.
What's an average day like for you?
There's truly no average day for me - every day is completely different. But on days when everything goes smoothly; I wake up at 5am and head to the gym or pilates for a weight training session. Then it's on to emails, content creating, or editing photos; anything I can fit in or need to prioritise, before making the commute into uni where I study custom-made footwear. At uni I will be either sketching design ideas, finalising designs on Adobe illustrator or hand crafting footwear prototypes in the workshop. Breaks at my local coffee shops and cafes are needed in between all of the work. After a full day of uni I will head back home to complete anything else on my to-do list as well as try to catch up on Instagram comments. Then it's time to wind down with dinner, wine and my boyfriend or girlfriends.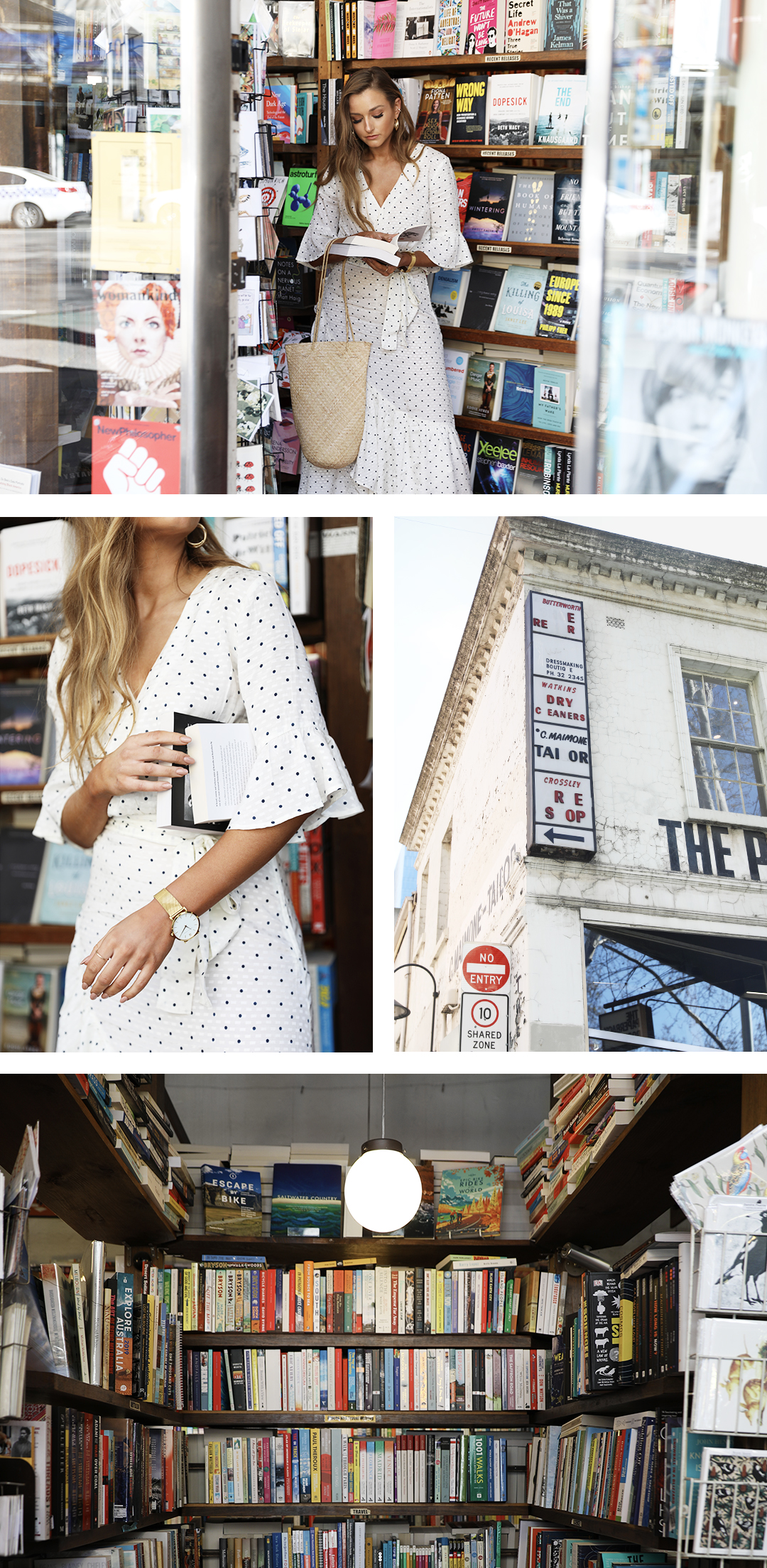 Why is Supernormal one of your fave places?
To me, Supernormal is buzzing, alive and absolutely delicious. It captures the heart of Melbourne's multicultural cuisine scene. The space is inviting and the food is even better. My go-to dish at Supernormal is the prawn and chicken dumplings and duck boa – it's the best boa in Melbourne.
Lucy Liu is your go-to for a night out with the girls – how come?
I've been coming to Lucy Liu for many years now. We stumbled across it after peeking into the neon lit hallway and were drawn in by the atmosphere. Lucy Liu is different because it is moody and stylish. It's a hidden gem nestled amongst a Melbourne laneway.
Why is St Collins Lane on your Melbourne hitlist?
To me, St Collins Lane is the hub of style in Melbourne. I will head there when I need a new outfit for an event or am scouting pieces for a fashion shoot.
When do you head to Industry Beans?
When I need a coffee hit before a day of shopping in the city. I usually sit just by the window so I can enjoy my long black while people watching on the streets of Melbourne. My go-to dish is the avocado smash because it is so Melbourne.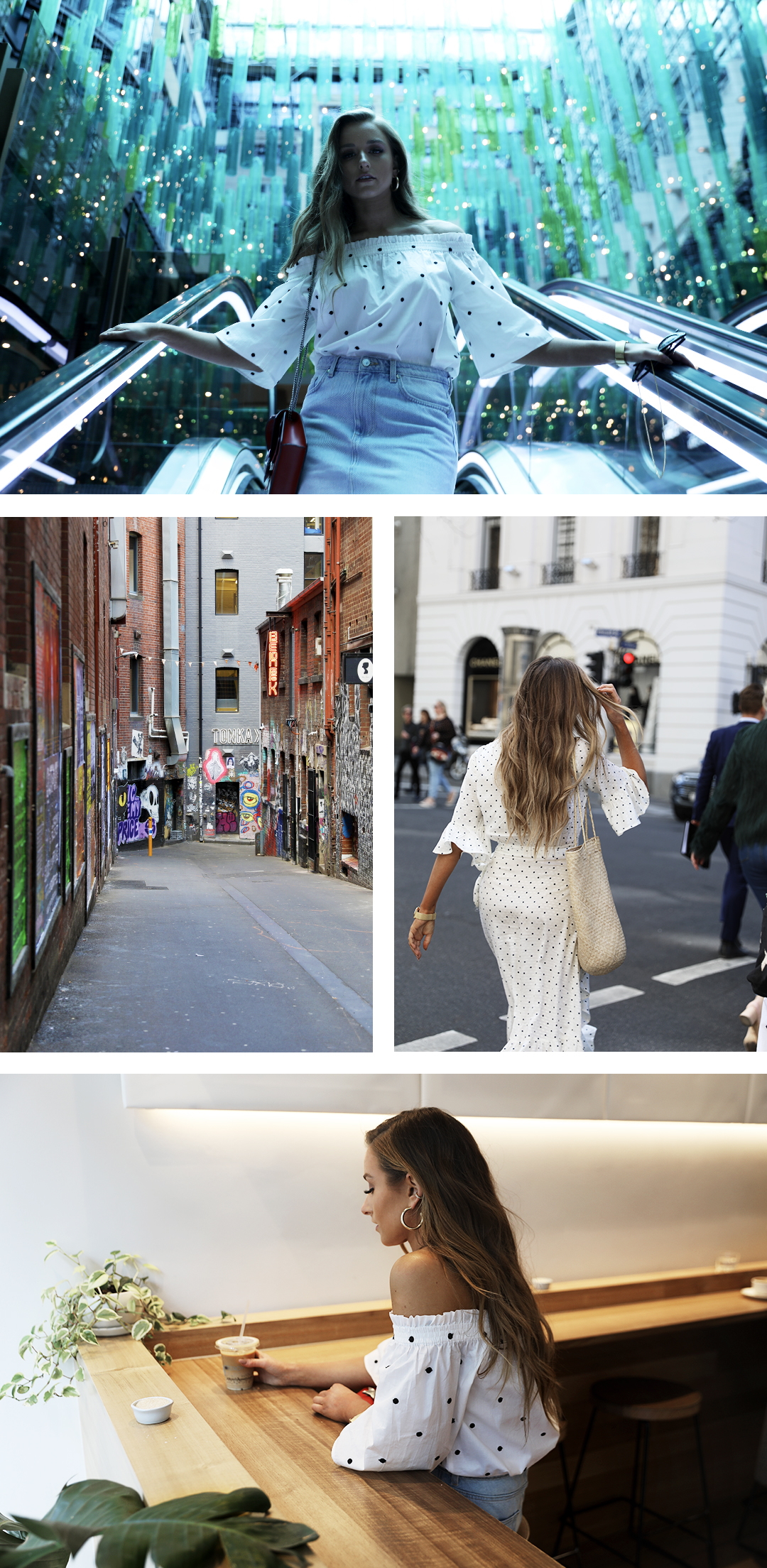 What are you most passionate about?
Shoes! This year I went back to uni and began studying custom-made footwear, in the hopes of one day having my own shoe label.
Who has been the biggest influence in your life?
My boyfriend Isaac, because he has always supported me to go after my dreams. He has taught me that age is just a number and to always be better than the person I was yesterday.
Who are your style icons?
Definitely the last gen IT girls; the Olsen twins and Kate Bosworth. They always look incredibly stylish without even trying.
What would your advice be for anyone wanting to carve a similar path to you?
Don't be afraid to be truly and uniquely yourself as this is what will set you apart from everyone else!
What makes you want to get up and dance?
When I hear One More Time by Daft Punk
When do you feel most alive?
When I'm surrounded by things I love doing it makes me truly happy. Drawing, reading and exploring Melbourne; there's nothing quite like it.
Editor's note: This article is sponsored by H&M and proudly endorsed by The Urban List. Thank you for supporting the sponsors who make The Urban List possible. Click here for more information on our editorial policy.