From Sgt. Pepper's Lonely Hearts Club Band to their White Album, even if you're not a Beatles kid it's hard not to know one of their songs or lyrics of some description (shake it up baby now, twist and shout, all you need is love…see, you totally do). It's almost 50 years since Beatlemania hit Melbourne when the Fab Four famously visited our shores in 1964 to be greeted by fan frenzy. 1964 is also the year renowned British photographer Robert 'Bob' Whitaker met the legendary English rock band's manager Brian Epstein in a chance meeting on Flinders Lane – marking the start of a three-year journey as their official staff photographer, cataloguing the many moods of John, Ringo, George and Paul.

Born to an Aussie mum, the late Whitaker visited Melbourne in the early 60s to get back to his roots. With this obvious link to the city, and coinciding with the anniversary of The Beatles' 1964 Festival Hall concert, long-time Australian friend and curator Roger Taylor together with Mario (of iconic Mario's Café in Fitzroy) have put together an intimate one-off exhibition, 'The Unseen Beatles', featuring rare collectors photographs, which are all signed and for sale.

Works will include Whitaker's infamous and controversial 'Butcher's Sleeve' of the Beatles wearing butcher's gowns covered in raw meat holding dolls heads (now a rare collector's item due to being deemed distasteful and pulled from distribution shortly after its release). There is also a photo of Paul McCartney holding a boomerang like a handgun.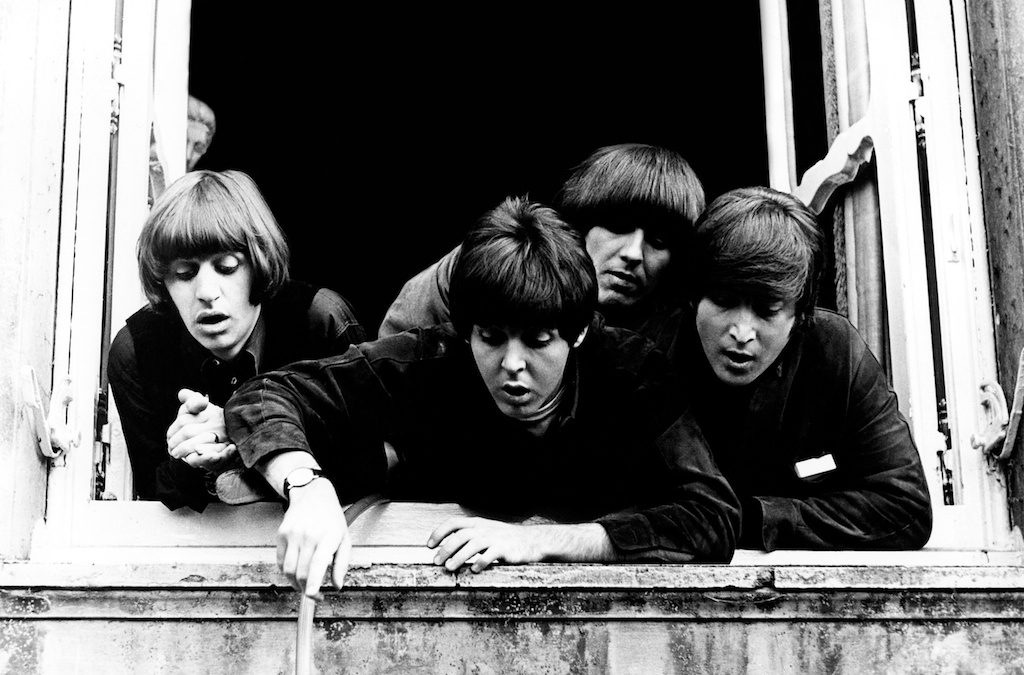 Whitaker recalls the first meeting with the Beatles' manager saying, "I photographed Epstein, saw he was a bit of a peacock and a cavalier, and put peacock feathers around his head in photographic relief."

"He was knocked out when he saw the picture. After that, he saw an exhibition of collages I had at the Museum of Modern Art and immediately offered me the position of staff photographer...I initially turned it down, but after seeing the Beatles perform at Festival Hall I was overwhelmed by all the screaming fans and I decided to accept the offer."

Some of Whitaker's other well-known and impressive work internationally includes photographing the likes of Eric Clapton, Mick Jagger (personally escorting him to Australia for the Ned Kelly filming), Salvador Dali and The Seekers.

Taylor sees this exhibition as a celebration of not just Whitaker and the Beatles, but also of Melbourne in the early 60s, where the photographer was intrigued by the creative types of this city at the time, including Barry Humphries and Germaine Greer, and where he began his journey as the Beatles' official photographer.

So, there's a place you can come together and check out these behind-the-scenes Beatles photos, but be quick, they are only on display until mid-June.

The Unseen Beatles Exhibition | Opens 21st of May
Mario's Cafe | 303 Brunswick Street in Fitzroy




Image credits: Robert 'Bob' Whitaker. All images available for sale at Mario's Café, 21st of May - 29th June 2014