For the third year running, a Melbourne legend has scooped the Eat Drink Design Hall of Fame Award, with the granddaddy of all the city's laneway bars, Meyers Place, crowned with the top gong on the night.
Designed by Six Degrees architects, the brains behind The Newmarket Hotel, De Clieu, Auction Rooms and The Middle Park Hotel, plus a host of other Melbourne hot spots, Meyers Place opened its doors in 1994, the first venue to take advantage of relaxed licensing laws that meant bars no longer had to serve food, spawning the proliferation of smaller, quirky joints that have become the hallmark of Melbourne's laneway culture.

Coffee PEDDLR, Melbourne, by Breanna Dunbar
The Eat Drink Design Awards celebrate the fusion of good design with food and wine in hospitality and retail across Australia and New Zealand, with more than 300 architects, designers and hospitality types invited to Melbourne's Ormond Hall to find out this year's winners.
Six Degrees' design for Meyers Place drew on the idea of Asian bars that sit right on the street, often easily tucked away behind roller doors, as well as the Japanese Gomi movement, which repurposes rubbish as art. Recycled and salvaged materials played into the look, and using the scavenger approach helped them bring it in on a tight budget of around $30,000. She still looks good today.
HASSELL director and designer Kirsti Simpson sat on the judging panel alongside Hihou and Izakaya Den owner, Simon Denton, and Architecture Media editorial director, Cameron Bruhn, amongst others. Simpson says the decision to award Meyers Place and Six Degrees was unanimous.
'It was a great example that not only represents a particular point in time, but also the longevity of the design and the influence it's continued to have over 20 years,' she says. 'It's remarkable.'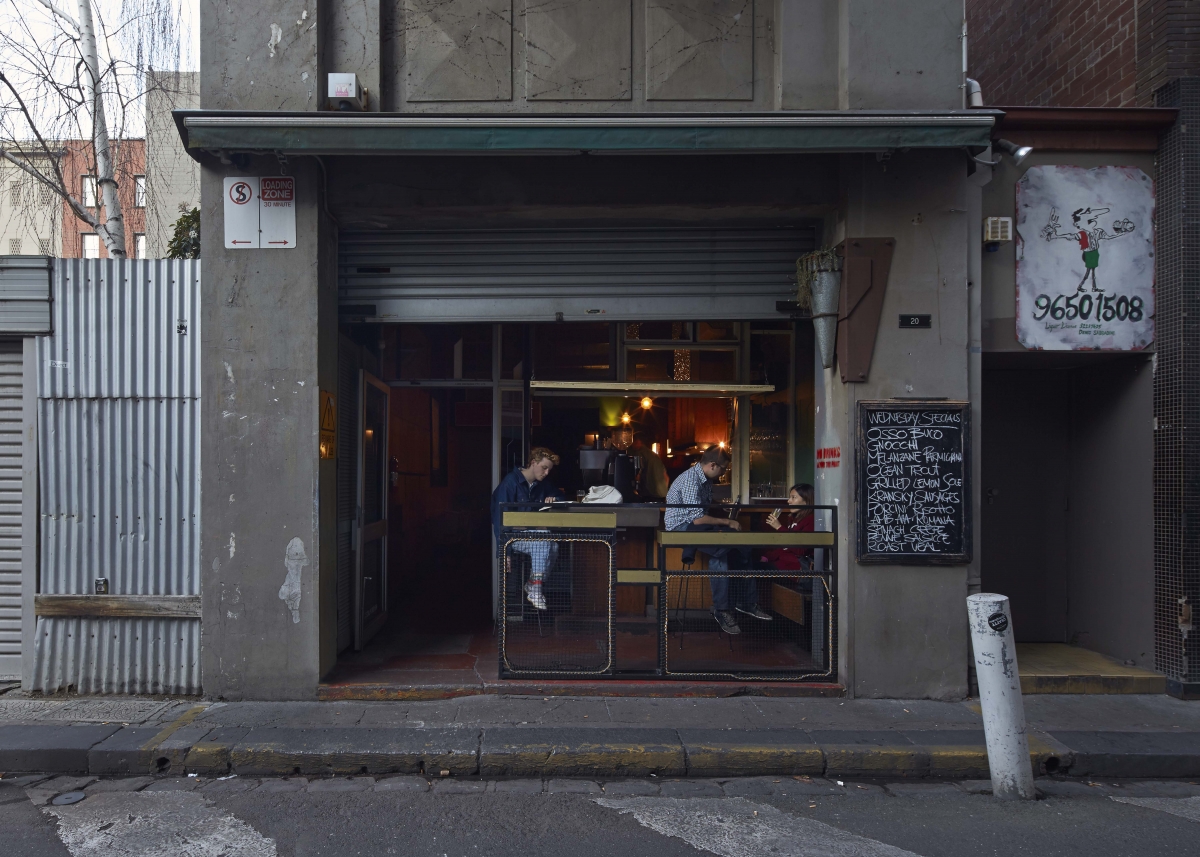 Meyers Place, Melbourne, by Peter Bennetts
Victoria also scooped the award for Best Temporary Design for Coffee PEDDLR's retrofitted Citroen H van-cum-mobile-dispenser of caffeinated goodness, designed by Ruined City, feeding into Melbourne's love of a good food truck.
Sydney took home the award for Best Restaurant Design for Grant Cheyne's interior for Neil Perry's Rockpool, which relocated from the Rocks to the heritage-listed Burns Philip Building late last year. 'The building offers such an incredible framework, and it was a lovely use of that space, an incredibly elegant approach making use of art and sensitive lighting,' Simpson says.
Brisbane's Standard Market Company beat out Melbourne's neon-lit Zumbo for Best Retail Design for the vast Newstead outlet with its terracotta floors, white glazed wall tiles and vaulted ceiling, designed by Richard & Spence. Simpson says she really responded to its authentic approach. 'There's something romantic and familiar about it, the idea that it would be a pleasure to shop in. That made it particularly attractive to the judges.'
The other winners were Adelaide laneway bar Xtra Shiny for Best Bar Design, the industrial chic of Canberra's A. Baker for Best Café Design and Auckland-based print and digital design company Inhouse took home Best Identity Design for their graphic design work on Ostro Restaurant and Bar.
Simpson says she was heartened by the standard of all this year's entrants and predicts things will only get better for next year. 'To see so many high-quality entries, year-after-year, is really encouraging. There are so many new places to go and visit, and the quality of design is at such a high level. That's really exciting as both a designer and someone who loves going out to eat in restaurants.'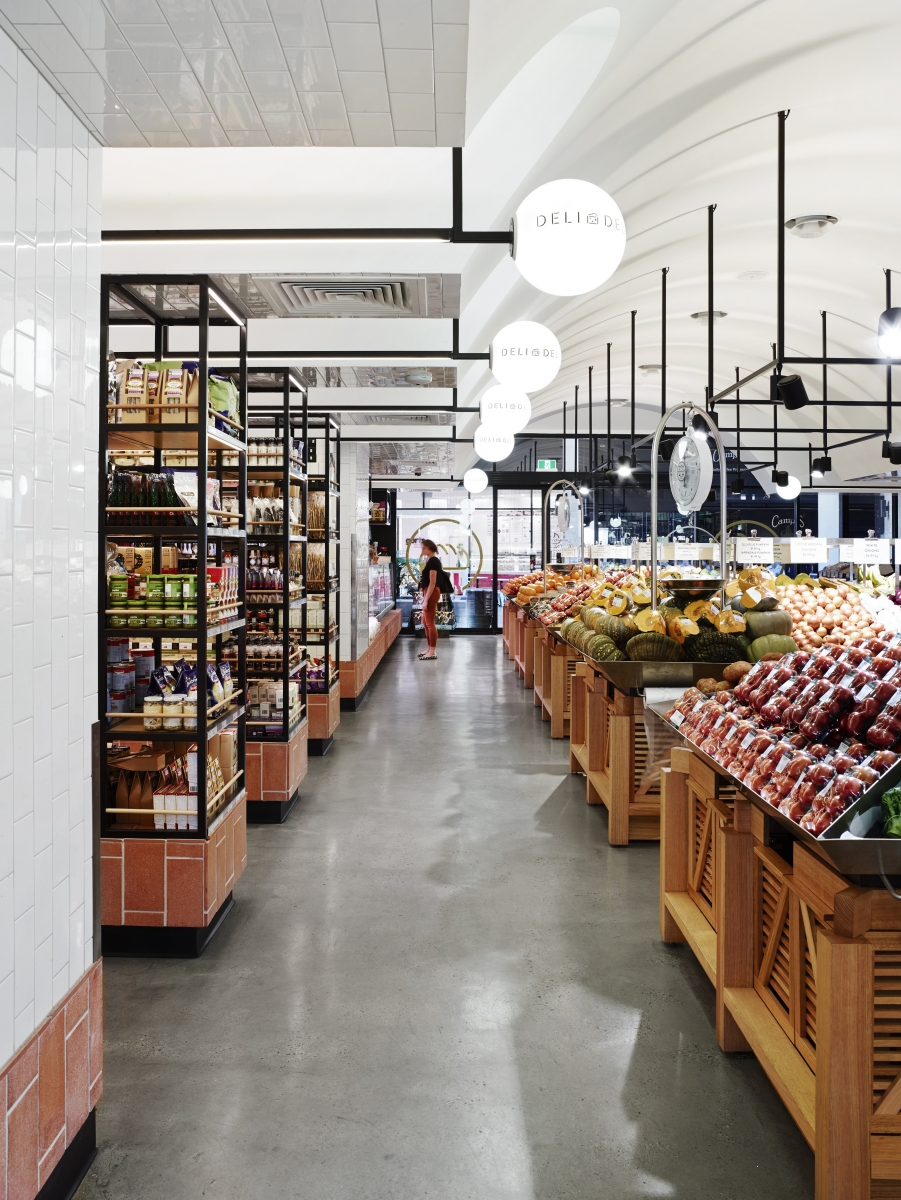 Standard Market Company, Brisbane, by Toby Scott