When Prudence Melom was just four years old, she was forced to flee her home in Chad as war threatened to tear her country apart. After spending seven long years in a refugee camp, her family were finally granted asylum in Australia and have called Toowoomba, in rural south east Queensland, home ever since. But life wasn't exactly easy for Prudence—she couldn't speak a word of English and was ostracised from the other kids at school.
"I felt that a lot of people didn't understand why I was there or had any idea what a refugee was," she explains. "I experienced a lot of racism; a lot people didn't want anything to do with me."
But rather than become bitter, she's using her experiences to help others, in particular school kids in rural areas with her not for profit organisation, E Raced, which uses storytelling to educate communities.
We spoke with Prudence, now 23, about how it all started, the challenges she's faced along the way and the piece of advice she wishes someone had told her.
How did the idea for E Raced come about?
When I was 18 I won Heywire (an ABC-run annual regional youth project in partnership with the Australian Government). I went to Canberra where I met other young people from different parts of Australia. Whilst there I attended a session on immigration. There were only three of us in the group and we wanted to come up with a way to educate people about migrants through storytelling. When I returned to Toowoomba, no one else in the team wanted to take the project on, but I felt so passionate about it so I decided to do it on my own and that's how E Raced was born.
When you went back in Toowoomba, was it hard trying to get people to come on board?
It was so hard! I was an 18-year-old kid who had just finished high school and had this amazing experience in Canberra…I thought I could change the world. The biggest challenge for me was trying to get other people, in high positions in the community, to believe in me.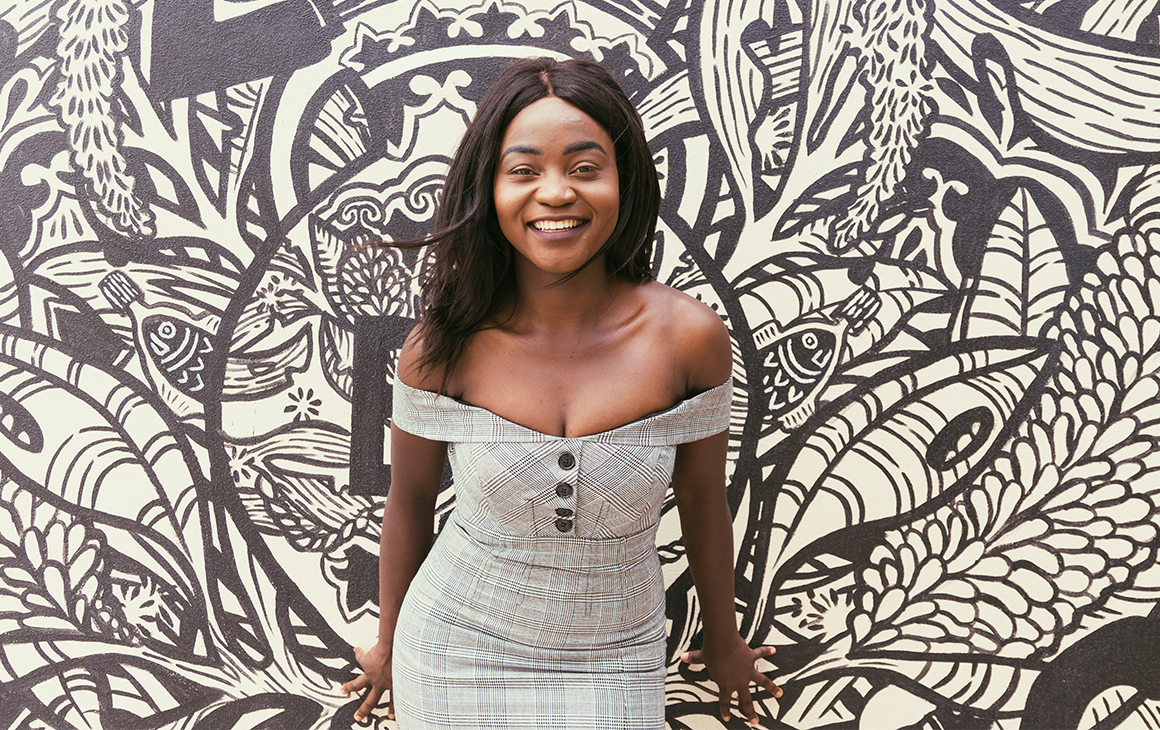 How did you get your foot in the door then?
It was constant door knocking. I did anything I could to get the message out there. You have to remember I'm dealing with the issue of racism, which is a very sensitive subject and a lot of the time people don't want to acknowledge it. It was almost seen as something too taboo to talk about. People didn't want to associate themselves with it but I knew that it was something that existed and we needed to face it.
At the start was it completely self-funded?
Yes, in the beginning it was totally self-funded. I was also lucky enough to receive support from the Foundation for Rural and Regional Renewal (FRRR) which is a grant program that you can apply for through Heywire. They gave me $10,000 to start up. That was a big turning point. It made me realise that there was real potential in what I was doing.
In a nutshell, was does E Raced do?
Our purpose is to educate, bring awareness and embrace the fact that Australia is a diverse and multicultural country. We do not have a political agenda; however, it is quite evident that the majority of schools in Queensland do not have programs such as ours. We focus on issues of refugees and migrants living in Australia and hope to bring about change in the school system across Australia. We not only share our stories and experiences but also our cultures, music, games, dance and ambitions with our fellow young Australians.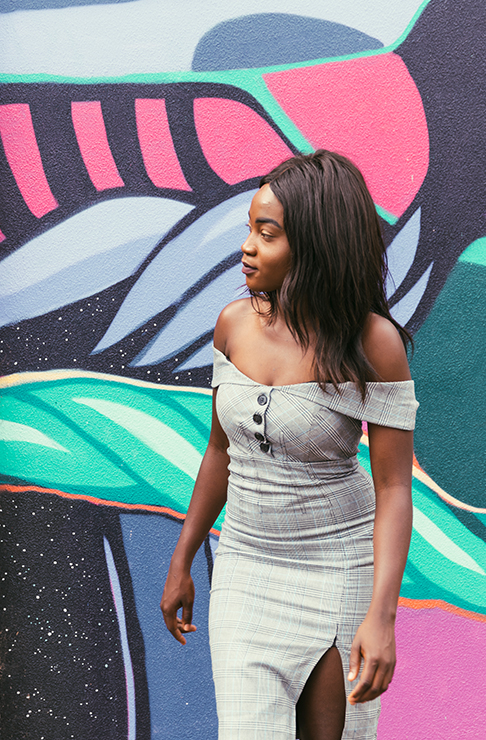 How many people are in your team?
There are about 15 storytellers in the team with various backgrounds including people from South Sudan, the Congo, Syria, Afghanistan, Rwanda and Indigenous Australia.
What's been one of your biggest pinch me moments?
There are so many, too many to list. One in particular was earlier this year when we partnered with Bendigo Bank and they offered us an office space and gave us a car to travel to schools with. That made such a big difference.
What's been the best advice you've received?
When I told my mum about E Raced and that I'd be working on the topic of racism she said to me, 'not everybody is going to like it, not everybody is going to support you, but as long as you do it genuinely and with all your heart you will always get the message through.' That's something that has always stuck with me.
What's some of the feedback you've gotten from kids at the schools you visit?
I went to a school just a few days ago and one of the students came up to me and said that before we came to their school they had no idea why refugees or migrants were in Australia. They said the program had really opened their mind and they were looking forward to being the positive change in their school. It's those moments where you realise that even if you can't change all of the students' mindsets, at least there is one person who received your message and they can spread it to others.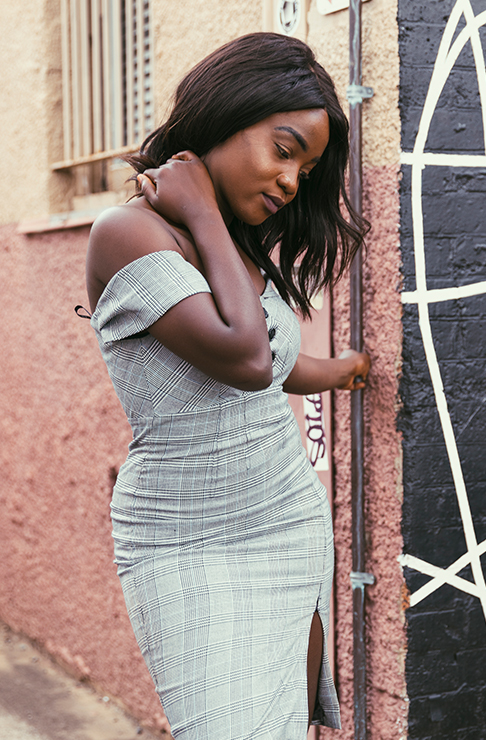 What's one of the biggest hurdles you've overcome with E Raced?
Getting support financially. We travel to rural areas, pay for our own accommodation and pay for our own food. Everyone who works at E Raced does it on a volunteer basis, myself included. And because I'm doing this full time, I don't have the time or energy to work another job.
What's some of the biggest misconceptions about starting your own organisation?
That it's easy and you'll get all the support you need just because you're passionate about it. But you have to realise that sometimes, passion is just not enough. You need more than that, you need to be prepared to work really hard. People see what's on the outside, they see the awards and the TV stuff but they don't realise all the hard work that's going on in the background to make that possible.
What advice would you give to others starting out?
Find a good mentor. Someone that knows the business, that can give you good advice and direction—that will definitely help you a lot in the long run.
Who inspires you?
My parents have been my biggest inspiration. But at the same time, the young people I work with because their stories are incredible. Their experiences are mind blowing and they stand up in front of a huge group of young people that they don't know and share their most personal stories. It reminds me that it's not just about me anymore, it's about them too, and their families and friends and the people they're bringing in.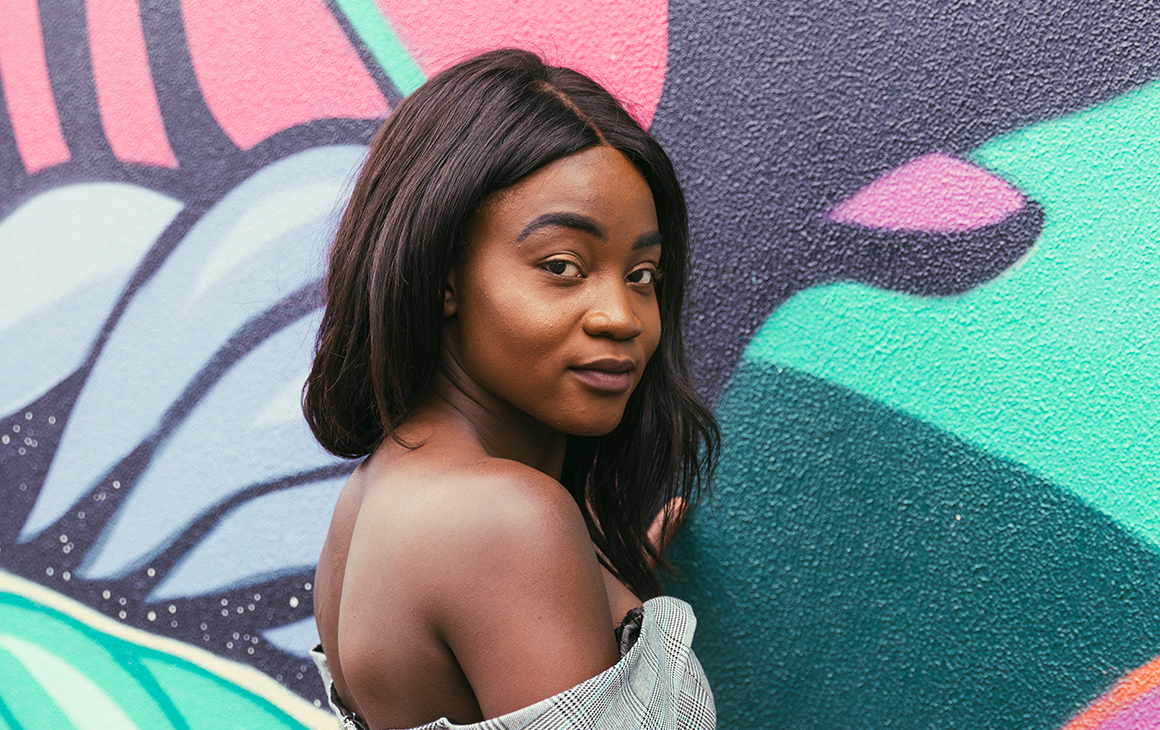 What are your hopes for the future of E Raced?
My goal is to grow the organisation, so we are able to open up branches in different parts of Australia and keep erasing racism one story at a time. I'm also studying to get my law degree so I'm hoping to complete that and end up advocating for human rights and help as many people as I can. As well as the story telling we also have a computer literacy program where we train young people in areas like how to do up their resume. I'd love to offer more services to young people who need it.
Lastly, describe your average day?
9:30am: Arrive at the office
10am: Public speaking training for the young people in the team
11am: Jump in the car and head to our first school, which could be either in Toowoomba or somewhere more regional which can take a few hours to drive. When we get there, we do an hour session with the kids.
3pm: Office admin time
7pm: Sometimes I'll have commitments to speak at conferences.
*I fit my study in around it. I carry my law books everywhere. The weekends are my study days.
Want to know more about E Raced and throw them some support? Check them out here.
While you're at it, check out Getting The Gig with Flex Mami, the ultimate slashie.
Image Credit: Grace Elizabeth Images for The Urban List