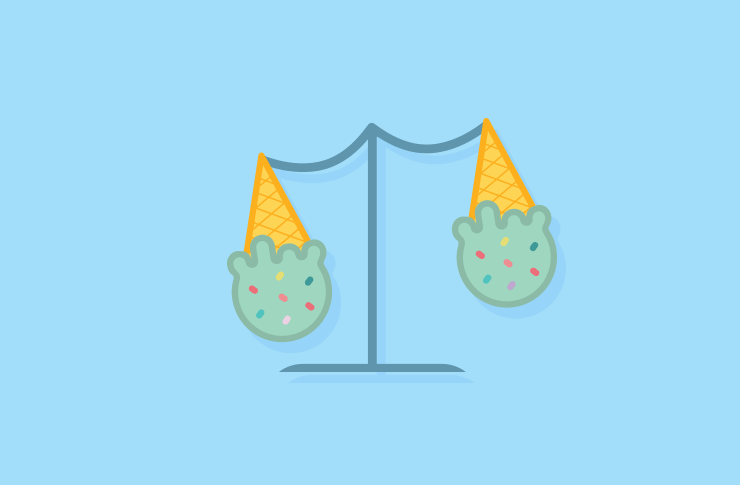 ​

We want you to know what's in store for the week ahead. So we're bringing you horoscopes for real people—the ones who want their cosmic predictions with a side of brutal, brutal honesty (and maybe hot chips).
Here are your horror-scopes for the last week of May, plus a few suggestions for where to drown those sorrows when you find out what you're *really* in for this week.
Gemini
Chill, Geminis. The lack of the sun-sign in your reading this month is not directly proportionate to your happiness. Follow your intuition this month and things are going to be served up better than brunch at your local caf. Get excited for a month of simplicity, relaxation and general good times.
Here's an idea: maybe you can celebrate with wine ice-cream?
Cancer
This week there's a high probability that the person you've been fantasizing about recently is going to stumble upon your recent, hot as hell Insta upload on their Explore feed. Thank your lucky stars Neptune didn't collide with Venus this month.
Give some of these face mists a go so you look good IRL too.
Leo
You are seriously over your best friend's boyfriend, and you've tried everything in your power to avoid hanging out with him. But we bet you haven't tried sending them into winter hibernation with our list of all things to binge-watch this season. We're fairly sure you won't be seeing them until spring. You may as well thank us now.
Here's our must-watch Netflix list for winter.
Virgo
Virgos, do you want the good news or bad news first? The bad news is, a tidal wave of negative energy is entering your life this month (soz). The good news is that your lucky Instagram filter this month is Crema. Unlike your life, Crema appears riveting, frisky and playful. Here's hoping this filter can strain out some of that negativity.
Maybe you could put that filter to use at Dutchess this week. They have a brand new, juicy AF steak night.
Libra
Unlike those heartless Virgos, who will probably be chowing down on a steak thicker than your arm, you're sick of everyone being on your back about going vegan this year. It's about time you flex your assertive muscles and show them just how strong a vegan can be.
Go and demolish Melbourne's first ever all-vegan pizza this week. That'll show those carnivores what's up.
Scorpio
New moon, new you. With the flower moon circling into your life this month, you'll be in the mood for all things revival. You'll break out the winter wardrobe (and a thousand pimples, thanks to all the junk you've been eating). It's time to realise you just can't win them all.
May as well continue the trend and eat a decadent pie this weekend. We know just the place.
Sagittarius
You officially, not so successfully, but technically will complete your university degree this month. Huzzah! You're also having regular panic attacks because everyone is asking you what your life plans are. The real answer is… you have none. Thanks to Mercury transiting into you eighth house, you'll finally get a grip and accept you'll never be able to pay back your HECS debt or move out of home.
Yep, you're a mess, but maybe you could start getting your life back in order with these apps.
Capricorn
This month, your stars are showing you'll be rewarded for testing your limits in all regards. Consider this a case of challenge accepted. Lucky for you, your hobbies include eating and doing things in excess.
Melbourne is locked and loaded with eating challenges for days. We'll help send you on your way. Check out our list.
Aquarius
Just like the galaxy, your free spirit knows no bounds. That's probably why you're such a party animal. This month, stay true to who you really are (a lover of the sesh) and plan for a big one this weekend.
Actually, hold that thought, maybe you could change it up this weekend. Bourbon themed dinner at your place? Here's some inspo for you.
Pisces
That super cute Bumble match you've decided not to message this week will extend your conversation time. Consider this an act of cosmic fate. Give in to desire and send that risqué pickup line. He's also your ex-fling's best friend, but who are you to resist temptation? You're getting drinks this weekend.
Need some inspo? Piquancy has a snazzy new cocktail menu.
Aries
Honesty—can't live with it, can't live without it. All of those little white lies you told last month are going to come back and bite you in the ass, Aries. Be prepared for a very rude awakening and a really, really metaphorically sore butt.
Maybe ordering some milk and cookies might ease the pain.
Taurus
You just managed to get last year's case of travel FOMO under control when BOOM, it's that time of the year again. Unlike the weather, your bank account is drrrrrry. You ain't going anywhere. Consider this some sort of astrological, karmic payback.
In case you weren't feeling terrible enough, here are 10 of the best Airbnb's in Auckland you won't be seeing these holidays.
Need more suggestions to deal with your week ahead? Search our Directory for the best of Melbourne.
Image credit: Gabrielle Stjernqvist