If you're anything like us, you're probably not much chop at trying to recreate what seems like an easy DIY straight from Pinterest.
But if that is you, then you're in luck here. Lucy Feagins has collab'd with kikki.K to put together this simple guide to help you make the best Christmas wreath your best self can put together. It's so bloody easy that even some of our team managed to do it.
What You'll Need
1 wreath frame (pick one up from a craft store, or floristry supplier)
Enough foliage to cover
Wire trimmers
Florist wire (grab it from Bunnings)
Florist tape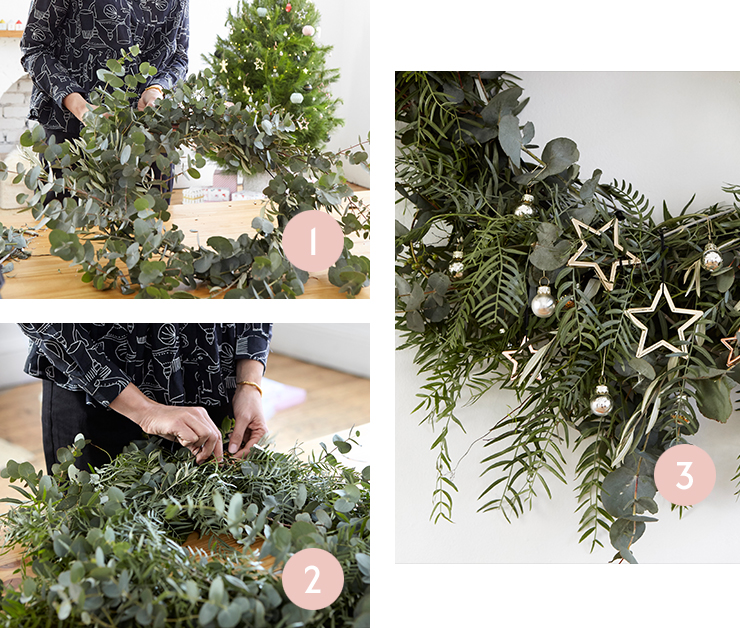 Method
Lay all of your glorious leaves onto the wreath frame, starting with the thickest pieces first. Attach small strips of floristry wire or tap to secure it all.
Complete your wreath base by weaving the smaller pieces of foliage through any small gaps you've got.
Add a range of ornaments to decorate your wreath, they might even be the ones you stole from the office.
Step back and admire your great work.
So there you go, simply. You'll be wowing your visitors in no time with your extreme handy skills.
Alternatively, there are a ton of great florists in Melbourne and some of them have created wreaths that you can pick up and pass off as your own. Here's a good rundown of Melbourne's best florists.
Image credit: supplied