The first time I told a friend of mine that I bought a Beauty Blender, they were genuinely confused as to why on earth I spent $30 on a pink, egg-shaped sponge. After a little bit of persuasion, a side of convincing, and many a night out with a flawless face, they caved and got one. And they agree with me—it's changed our makeup lives.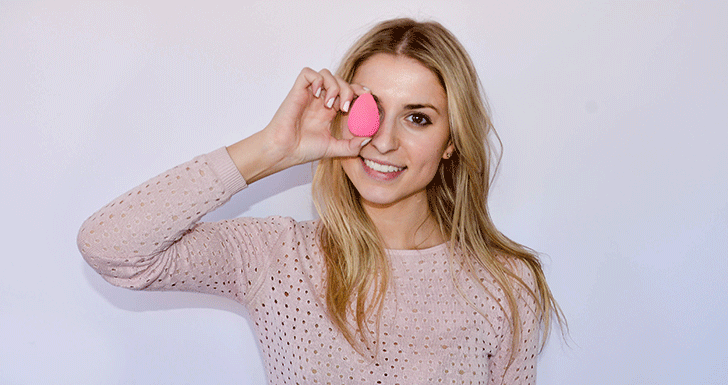 I've never really thought about how to describe a beauty blender until now. To me, it's just an egg-shaped sponge thing that I picked up in Sephora because I'd seen it on YouTube tutorials and on Instagram. Apparently, it's the bomb dot com for contouring, and my love of the Kardashians is such that anything that could help me emulate Kim —​well, I want it.
Beauty Blenders are pretty much my saving grace when it comes to getting a flawless (or as flawless as possible) face for a night out. The difference between a beauty blender and a regular ol' makeup sponge is that your makeup is theoretically supposed to sit on top of the beauty blender. You also use it wet, which (allegedly) helps to buff your makeup into the skin so you look flawless. The thing with the beauty blender is that it almost gives your face an airbrushed finish. There are no more accidental foundation brush streaks or missed patches when you apply it with your fingers. And as your makeup isn't supposed to soak into the sponge, you're saving your moolah because less foundation ends up being lost in the sponge!
So let me attempt to explain how you use this.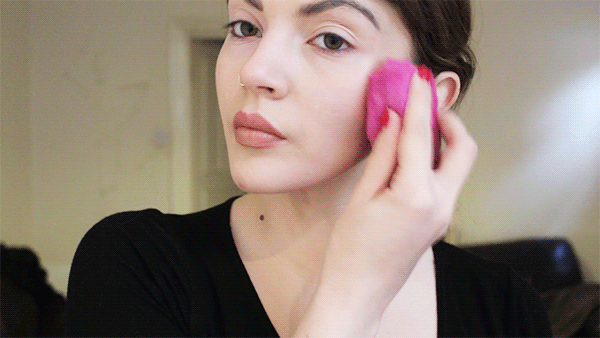 Take your foundation and squeeze some out onto a smooth clean surface. I use the back of my hand, but other people use an actual makeup plate. Wet your beauty blender and squeeze out the excess before bouncing it into the foundation. Dab the foundation, highlighter, or contour colour where you want it and then lightly dab the makeup around. Roll the foundation ever so slightly around on the tip while you're doing this to try and create an even coverage. Don't trust me? Check out the experts here.
But trust me, this will change your lives.
Buy your Beauty Blender here.
Image credit: Beautyheaven