If you're an absolute fiend for a souvlaki at any time of day—and yes, of course, we are including the classic 3am souvlaki run—then no doubt you've snuck off on the odd lunch break to down a Mr Papadopoulos from Jimmy Grants like I have.
Jimmy Grants have been dishing up your favs for a few years now across Melbourne, and they've recently opened up in the Sydney CBD which was long overdue for hungry Sydney-siders.
This month Jimmy Grants launched a bunch of new menu items that will take you back to that time in 2004 when you drank a little bit too much Ouzo in the Greek Islands and woke up on the beach.
Highlights of the new items include the Ms Gazi which brings soft shell crab to its rightful place—inside a souva. And they've also gone back to the classic old-school option of chips with chicken salt on them. We are well and truly on board.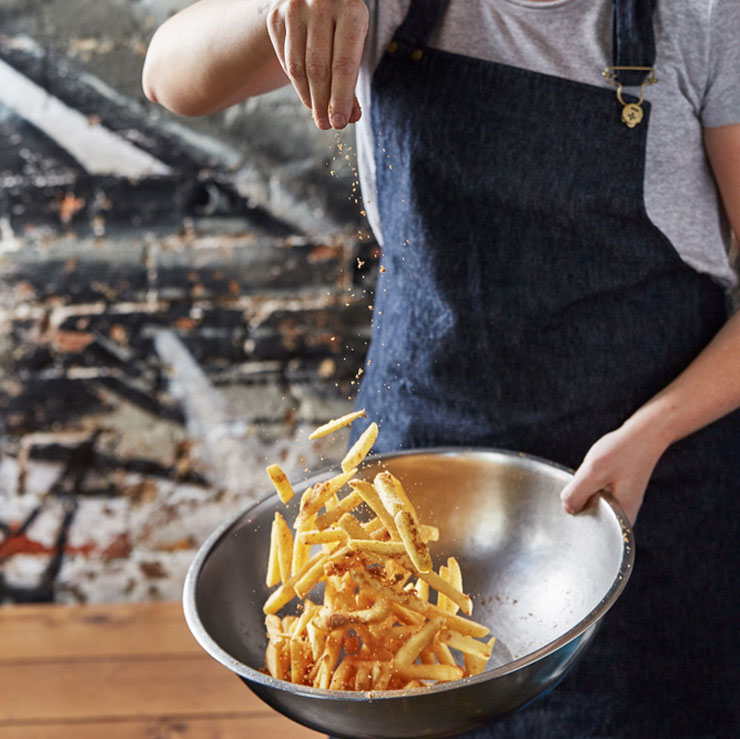 Here's what you're in for:
The Green Greek: Wombok, brown rice, zucchini, mushroom, eggplant, oregano pesto, seeds, nuts.
Ms Gazi: Soft shell crab, kewpie mayo, attiki honey, coriander, mint, Hellenic slaw.
The Greatness: Slow roasted lamb shoulder, chicken or combo, Jimmy Dimmy, small chicken salt chips.
Homemade Chicken Salt Chips: With Jimmy Grants' own homemade chicken salt. No MSG here.
I know what I'm having Friday night.
You can check out everything else on Jimmy Grant's menu here.
Image credit: Supplied