If we had to produce evidence that there is a benevolent god...it would be the invention of kombucha cocktails. Finally, there's an answer to staying (partially) healthy while living in Mellbourne—the city where all we seem to do is eat and drink. We can also feel 60% less guilty for having that extra mid-week cocktail, now that they also involve kombucha.
Bucha of Byron are the masterminds behind this awesome combo, and they're currently slinging these recipes at Garden State Hotel. We went along and did some field testings (someone had to).
Byron's Margarita
This one sends you straight to Mexico before you can say 'enchiladas'. It's packed to the brim with goodies like lime and mint, making it perfect for a balmy Melbourne night and VERY Insta worthy. Did someone say boomerang?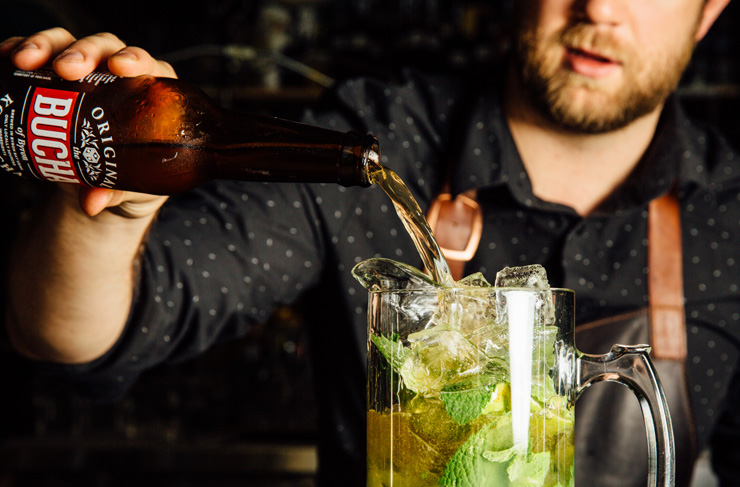 Ingredients
120ml El Jimador Reposado Tequila
60ml Fresh Lime Juice
30ml Agave Syrup
10-15 Mint Leaves
Method
Shake and double strain, top with Bucha Original Kombucha
Glass: Jug filled with ice and two rocks glasses
Garnish: 20-30mint leaves & 10 lime wedges
Australian-O
We didn't think it was possible, but this one actually tastes even better than it looks. Plus there's nothing more #ontrend at the moment than orange cocktails. You wouldn't want to be out of the game, would you?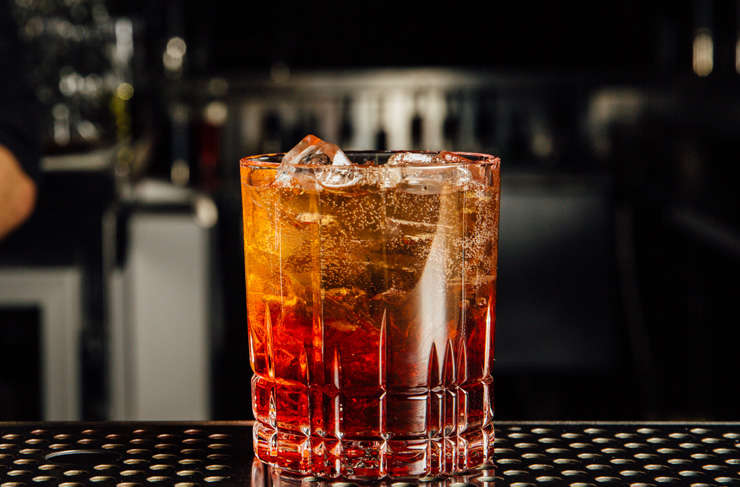 Ingredients
30ml Campari
30ml Maiden Sweet Vermouth
Top with Bucha Original Kombucha
Method
Built-in Glass
Glass: Double Rocks
Garnish: Orange Wedge
Kombucha Smash
With delish bits and pieces like lime juice to make you go 'ahhhh', this bad boy is almost fresh enough to be served at the breakfast table. Think lemon lime and bitters meets tropical punch. It's 5pm somewhere, right?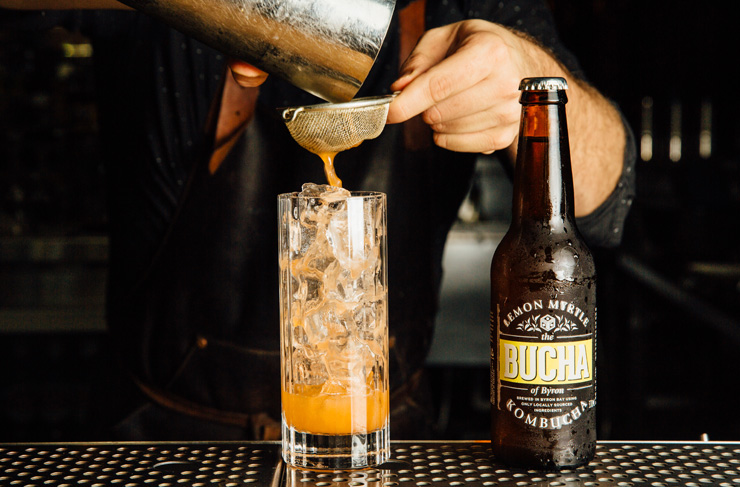 Ingredients
15ml Pineapple Pok Pok
15ml Fresh Lime Juice
1 Dash Angostura Bitters
5 Mint leaves
Top with Lemon Myrtle or original kombucha
Method
Shake and double strain top with kombucha
Glass: Collins
Garnish: Pineapple Wedge
Fitroy Fizz
Don't be scared off by the egg whites, guys and girls. It adds a yummo little twist and makes the perfect starter to Friday after-work (or lunchtime) drinks. If anyone asks, just tell them you're having a nice gut-cleansing glass of Kombucha with a touch of gin.
Ingredients
45ml Brookies Byron Dry Gin
15ml Lillet Blanc
30ml Fresh Lemon Juice
15ml Simple Syrup
15ml Egg White
5 Mint leaves
Method
Dry shake, wet shake, double strain, top with Lemon Myrtle Kombucha
Glass: Collins
Garnish: Lemon Wedge, mint spring
Did you hear? Golden Gaytime martinis are now a thing in Melbourne.
Image credit: Annika Kafcaloudis