We've all been there. You're out for the evening, enjoying a drink or two and then BANG! The clock strikes 10pm and you get a hankering for something insanely delicious. Before you know it, you start to get hangry (that's so hungry that you begin to get angry, FYI) and it's all you can think about.
Now we don't know about you but our late night dining hankerings are often for something meaty (blame it on the alcohol) – hotdogs, souvlakis, steaks even. Oh and meatballs, glorious meatballs. They're like the food version of the classic white shirt – goes with everything and suitable for anyplace, anytime (well, we sure think so!).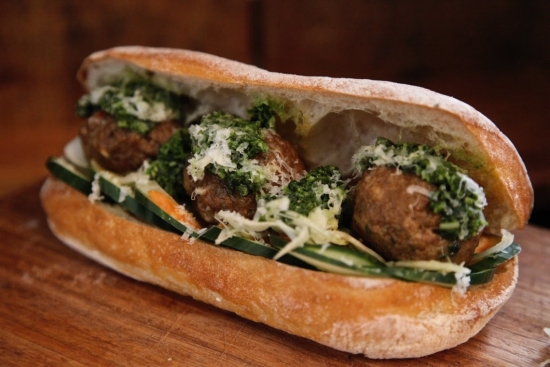 It's no secret that The Meatball & Wine Bar is home to some of the best meatballs in Melbourne – call it a Meatball Mecca, if you will. The premise is simple; choose your balls (there's beef, pork, chicken, fish and veggie – all made with the finest, freshest ingredients), your sauce (rich Italian tomato, creamy white, or pesto salsa verde) and then something for your balls to perch on before you devour them (think beans, polenta, pasta or mash). There are mini balls and meatball sliders too – heck, if you even just want some meatballs and sauce, the Meatball & Wine Bar crew will make that for you.
While The Meatball & Wine Bar's Flinders Lane and Swan Street restaurants have always had a place in our hearts, it's their latest outpost on Smith Street in Collingwood that really takes our fancy.
SmithBalls, as it's commonly referred to, is our idea of foodie heaven – awesome location (smack bang in the middle of all the rad Smith Street bars), pumping atmosphere, and most importantly, deeelicious food and drinks.
Actually, scratch that last part. What we should've said is that most importantly, they serve Melbourne's best meatballs right up until 1:00am…every night of the week! Could this be the best late night dining in Collingwood for meat lovers? We sure as heck think so.
To make your meatball munching even sweeter, SmithBalls also takes bookings (Restaurant bookings?? In Melbourne?! Who would've thought!), so if you're really clever, you can plan your night out with mates and then guarantee yourselves a table by the time you all get ravenous at 10pm.
Or perhaps you're thinking more along the lines of 'to hell with the bar crawl, take me straight to dem 'balls!'? Well you're in luck, as The Meatball & Wine Bar's drinks list includes beer, wine, sparkling and cocktails, meaning you can kiss the bar crawl goodbye. Oh and did we mention SmithBalls have negronis on tap?! Yes, you read right. NEGRONIS. ON. TAP. Now we're talking!
So whether you're looking to satisfy a mid-week meatball craving or need to deal with a post-bar-crawl hangry attack, for late night dining in Collingwood, you really can't go past The Meatball & Wine Bar.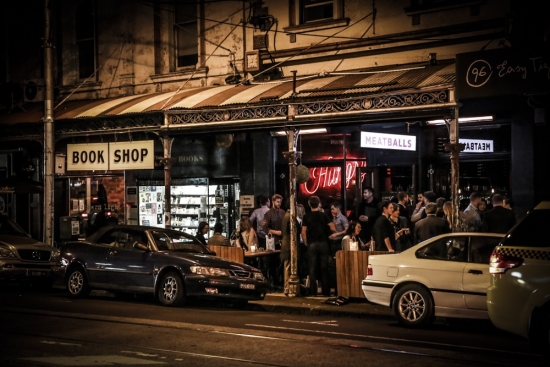 TUL Note: Today's List Love post is proudly sponsored by The Meatball & Wine Bar and endorsed by The Urban List. Our sponsored posts will never be a secret. Thank you for supporting the sponsors who make The Urban List possible.
Image Credit: The Meatball & Wine Bar