You can't accuse Scott Pickett of standing still. After burning a small Redwood forest at Matilda, he's already kicked off 2019 with Estelle in Northcote and Lupo in Collingwood. Does this guy ever sleep?
Here's the Lupo elevator pitch: it's a smart-casual Italian pasta bar that serves good food at reasonable prices. You'll find it inside the old Saint Crispin's on Smith St.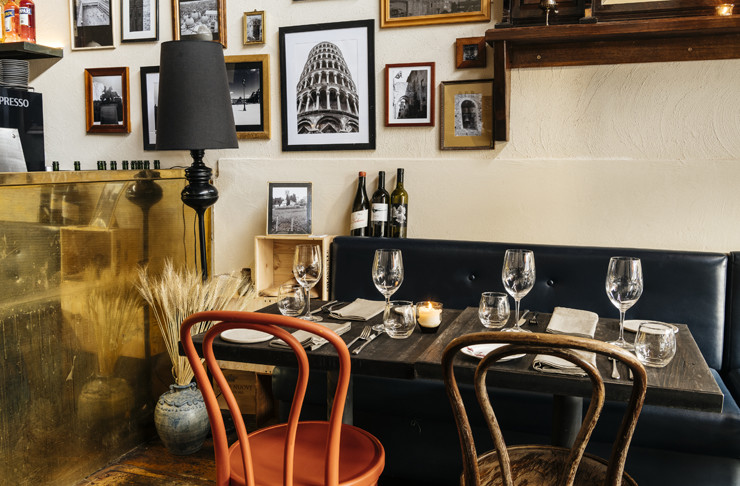 Rocking up to Lupo felt a little weird. This is hallowed Pickett-ian earth. There's still a fading 'Saint Crispin' logo on the street awning, although there's a trendy sans-serif 'LUPO' stamped on top. The overall effect is like seeing your best friend's clothes on a total stranger.
The space doesn't really feel Crispin-ish either. Pickett must have decided Smith St was getting too starchy because Lupo looks more like your Nonna's living room than a fine dining restaurant. Black and white photos scattered over the walls (Michelangelo's David, Venetian bridges, vaguely Italian-looking doorways), op-shop picture frames, mismatched bistro chairs, some orange, some moss green, simple hanging pendants, bottles of Campari and Aperol behind the bar. Even the floors look like they've been stripped back. Let's call it 'Melbourne rustic'.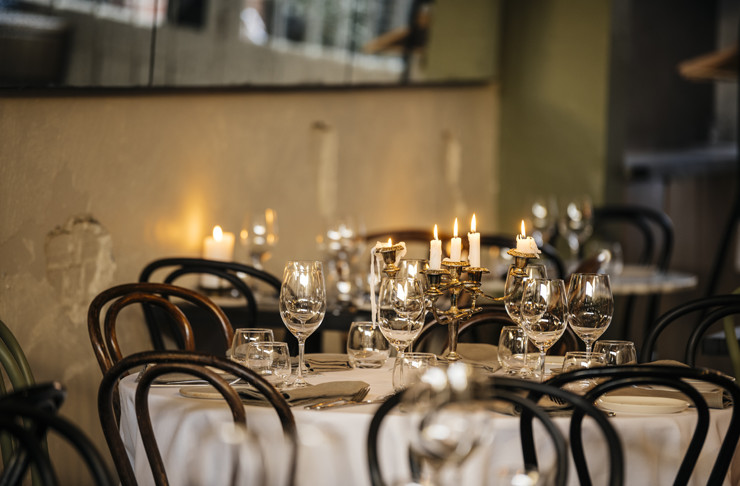 Pasta is Lupo's thing. Pickett has been quietly pasta-obsessed since working at The Square in London 20 years ago, rolling out sheets of fresh lasagna, pappardelle, tagliatelle and hand-cut linguine night after night. He's catching the tail-end of a Melbourne trend too, with pasta bars like Lello, Ms Frankie and Pentolina (and of course, Tipo 00) popping up over the last few years.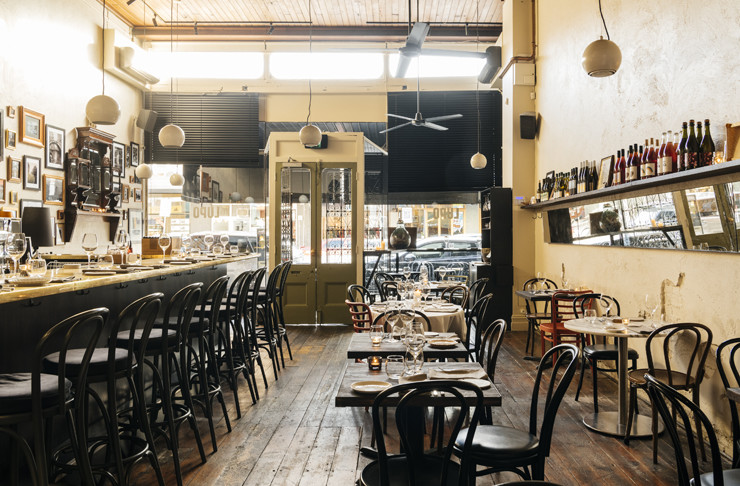 To be fair, Lupo isn't your standard pasta diner. For one thing it's got Pickett, executive chef Stuart McVeigh and head chef Charlie Watson at the helm, which means alongside Wagyu Bolognese on rigatoni, you've also got screwy combos like squid ink linguine with sardine vinaigrette, or tagliatelle made from Yukon Gold potatoes, served with a roast potato dashi and warm egg yolk. Try getting that at Pellegrini's.
I opted for something vaguely recognisable, or at least I thought so: the crab lasagna with basil and sunrise lime. What arrived on the table looked more like a science experiment: a green pasta disc swimming in pink foam with a scallop on top. The tidal spume turned out to be crab stock, simmered shells and all, then whisked and whipped into a lather. Inside was tender steamed crab mousse, and the whole thing was drizzled with emerald green basil oil.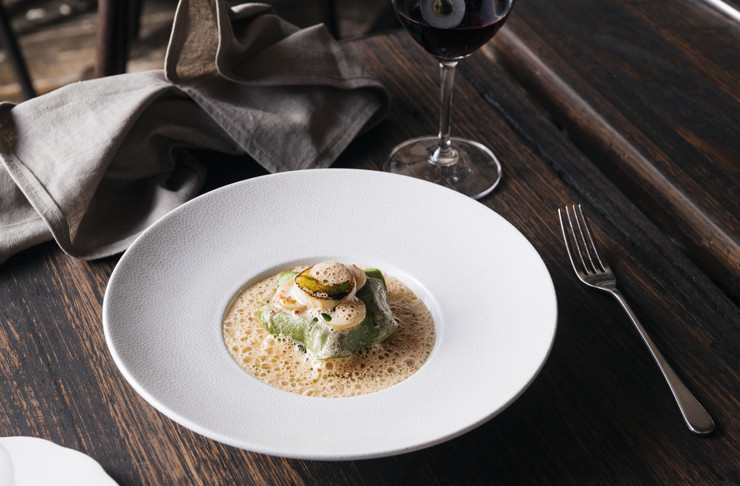 Crab, basil and Australian sunrise lime (a cross between finger lime and Filipino calamondin) is not a typical Italian combo. It's not really a typical anything. But the dish worked, mostly thanks to that pink crustacean sauce. It tasted like a mermaid's hot pot.
If green crab lasagna is a bit much for you, start with more familiar appetizers. I had the gnocco fritto, stuffed with garlic and frosted with grana padano, and the Port Phillip Octopus, which looked like it had scuttled right onto the plate.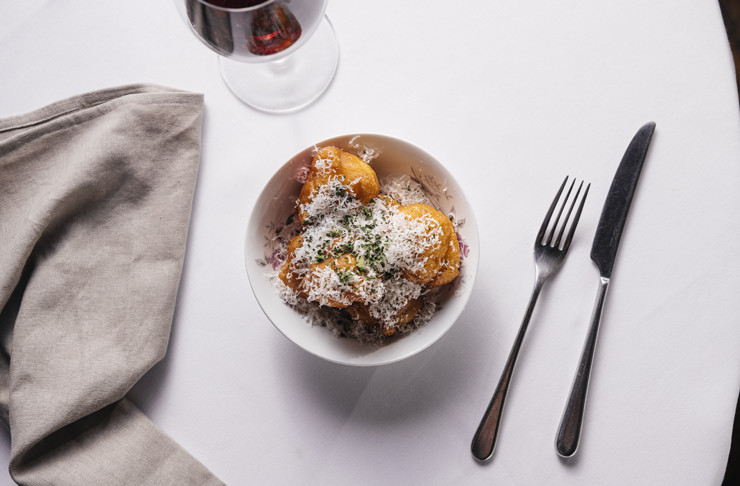 The octopus was probably my favourite thing at Lupo: cooked crimson, perfectly tender, and served with lashings of aioli and popping finger lime. Eating a plate of that on the outside tables in summer is going to be my new Smith St ritual.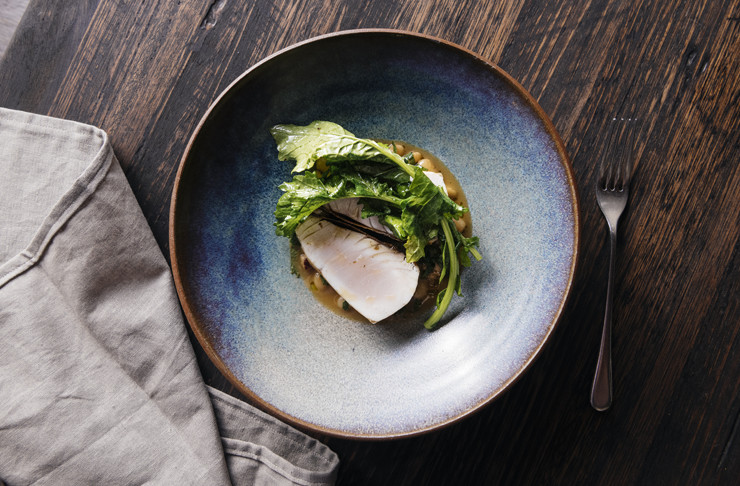 Actually, I take it back—the best thing at Lupo is Pickett's tiramisu, which might just be the best one I've had in Melbourne (fight me). I won't call it deconstructed, but it's not your typical glass-of-coffee-cream either. Picture layers of house-made coffee caramel, vanilla cream, a butter biscuit base, wafer and chilled ice-cream, dusted with chocolate shavings. Not too sweet, big hit of bitter espresso, bucket loads of fat. I think I started purring at one point.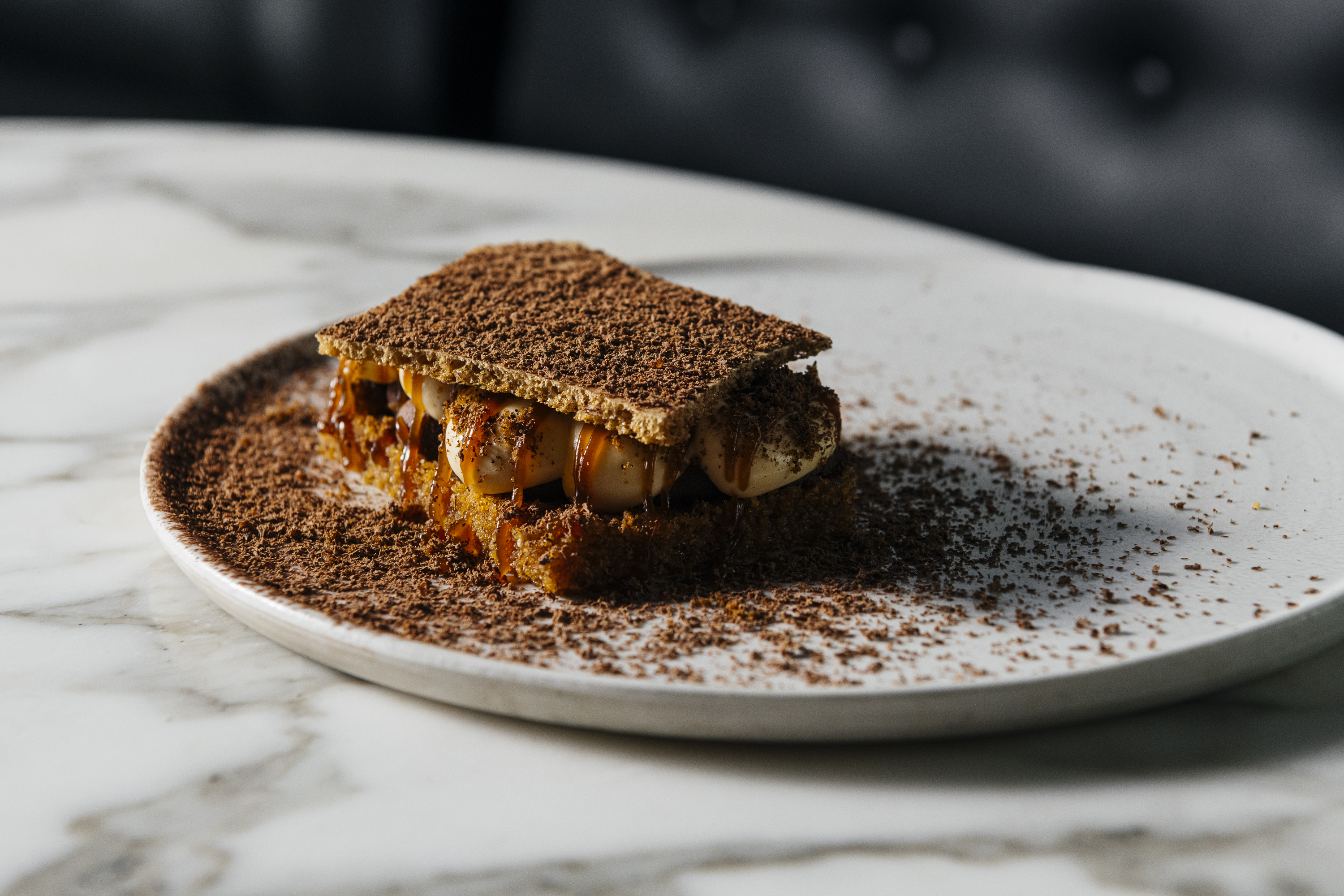 How much you like Lupo will depend on how you feel about Italian food—specifically cutting-edge, experimental Italian that exists on some kind of culinary astral plane. The chefs here aren't cooking so much as shocking you out of your spag bol stupor.
I won't say everything at Lupo beats my mum's carbonara, but that's not really the point. This is Pickett cooking his Italian. The food that he likes to eat. It's the cuisine of a guy that's always thinking 'What's next?'
What's next is apparently green pasta and crab foam. And I'm okay with it.
The Details
What: Lupo
Where: 300 Smith Street, Collingwood
Have you heard about Melbourne's new eco-friendly shopping centre? Read all about Burwood Brickworks here.
Image credit: Peter Dillon