Regardless of whether it's fair or not, some shopping strips will forever be recognised as the bridesmaids to their nearby tourist draw card sisters. Take East Brunswick's stretch of Lygon Street, between Albion and Blyth Streets. People may flock from surrounding areas when Taco Truck makes one of its regular stops for dinner, but as far as popularity goes, the strip is dwarfed by Sydney Road (bridal stores, supersized Middle Eastern bakeries, a plethora of good cafes and bars) and Carlton's Lygon Street a few kilometres down the road (coffee, pizza, more coffee, more pizza and Melbourne's best bookstore in Readings).
Lygon Street, East Brunswick, has the perfect mix of old-school sandwich counters and no-frills coffee stores alongside hip bars, organic and vegan-friendly supermarkets and cozy cafes. George Calombaris may gone some way to putting the precinct on the map when he opened Hellenic Republic five years ago, but there's plenty more than top-notch Greek food to have you justify a trip out on the #8 tram.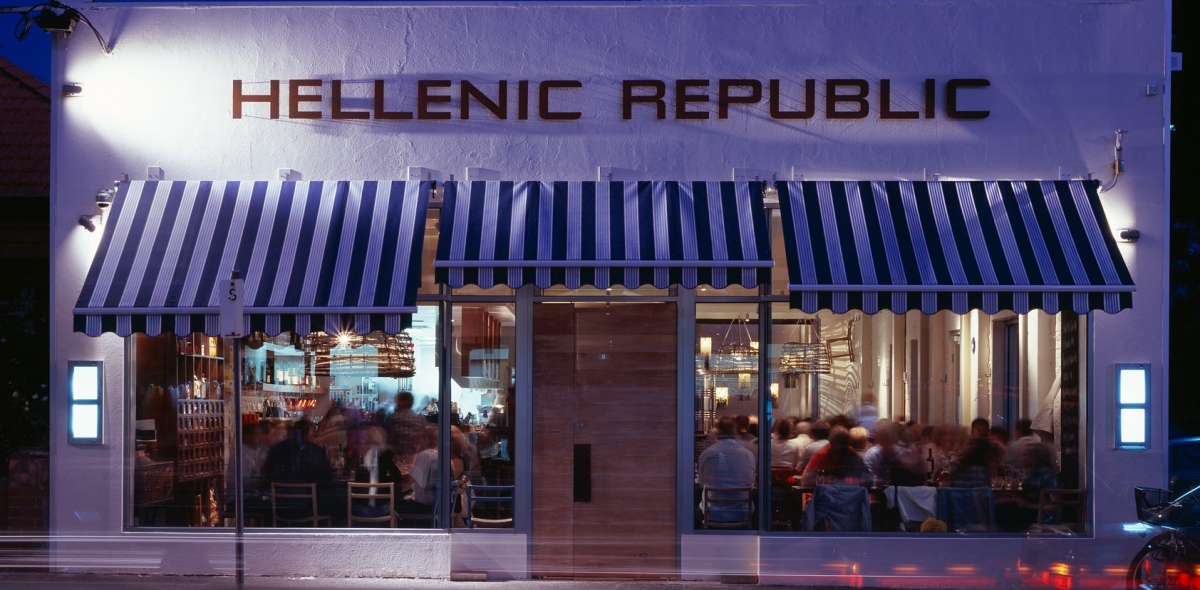 Image Credit: Hellenic Republic Facebook.

Whole Lotta Love Bar (524 Lygon Street) is one of Brunswick's best-kept secrets. Having recently celebrated its second birthday, the bar's website describes its position on the corner of Albion and Lygon as 'at the gates to the city'. If the Led Zep name wasn't enough of a giveaway, this is a bar seriously devoted to rock 'n roll. Just check out the drinks menu, where punters can choose from a 'Motorhead Mojito' or a 'Bon Shott,' and the walls of the front bar, adorned with pictures of Jimmy Page. Everything in the bar – from the small food menu, to the hand picked selection of spirits and the decking in the beer garden – is 100% vegan and enviro-friendly, meaning your next big night will be guilt-free.

Speaking of vegan, a couple of blocks down the street is vege2go. The all vegetarian/vegan café and take-away store only opened in 2008, but it's fair to call it an East Brunswick institution. Inside, window displays and bain-maries showcase the regular menu – popular choices include eggplant parma, mushroom and zucchini polenta and spelt pasta bolognese – all neatly packed into plastic tubs. Most dishes are available vegan or non-vegan, and everything can be taken away or eaten in. The store used to be open daily but is now closed on Sundays to host vegan cooking classes – so once you've chosen your favourite dish, you can learn to recreate it.

Record collectors can get their kicks at Muscle Shoals (504 Lygon Street), a tiny shop front with carefully curated racks of second-hand LPs and 7"s, as well as record players and accessories, and across the street at The Lost Weekend. The sister store to Collingwood's Lost & Found Market, The Lost Weekend is aptly named, as those who've wasted entire afternoons here will testify. The huge warehouse is a vintage Mecca, every nook and cranny packed with furniture, clothes, music, books and bric-a-brac. Just bear in mind, unlike the Collingwood branch open daily, Brunswick's market is only open on Saturdays and Sundays (10am-6pm).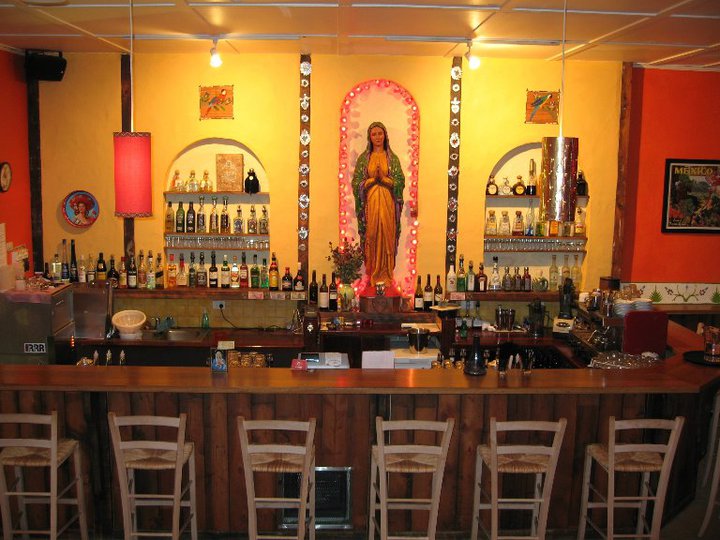 Authentic styling at Mi Corazon Tequila Bar. Image Credit: Facebook.

When it's time to eat, stroll back past Shop For Me – one of Melbourne's best renowned stockists of serious LEGO collections (think Star Wars, The Hobbit and even Teenage Mutant Ninja Turtles) – and screen-printing studio Harvest Workroom, to Mi Corazon Tequila Bar (462 Lygon Street).

This Tequila bar and restaurant has been doing the same hipster Mexican thing as Mamasita since 2006, albeit sans the hype. The kitchen rushes out plate after plate of tacos, nachos and tortillas smothered in mole and cactus, but it's the simplicity of the Elote (corn on the cob with chile, salt, lime, mayo and cheese, $6) that steals the show. And with more than 100 different Tequilas behind the bar, you'll want to be booking a taxi home.

Serious coffee drinkers can get their fix at Brunswick East Project (436 Lygon Street), the home of boutique roaster Padre Coffee. There's not much in the way of food – instead, the coffee bean reigns supreme. It's regularly pronounced home to the best coffee this side of Carlton, and we're in no position to argue.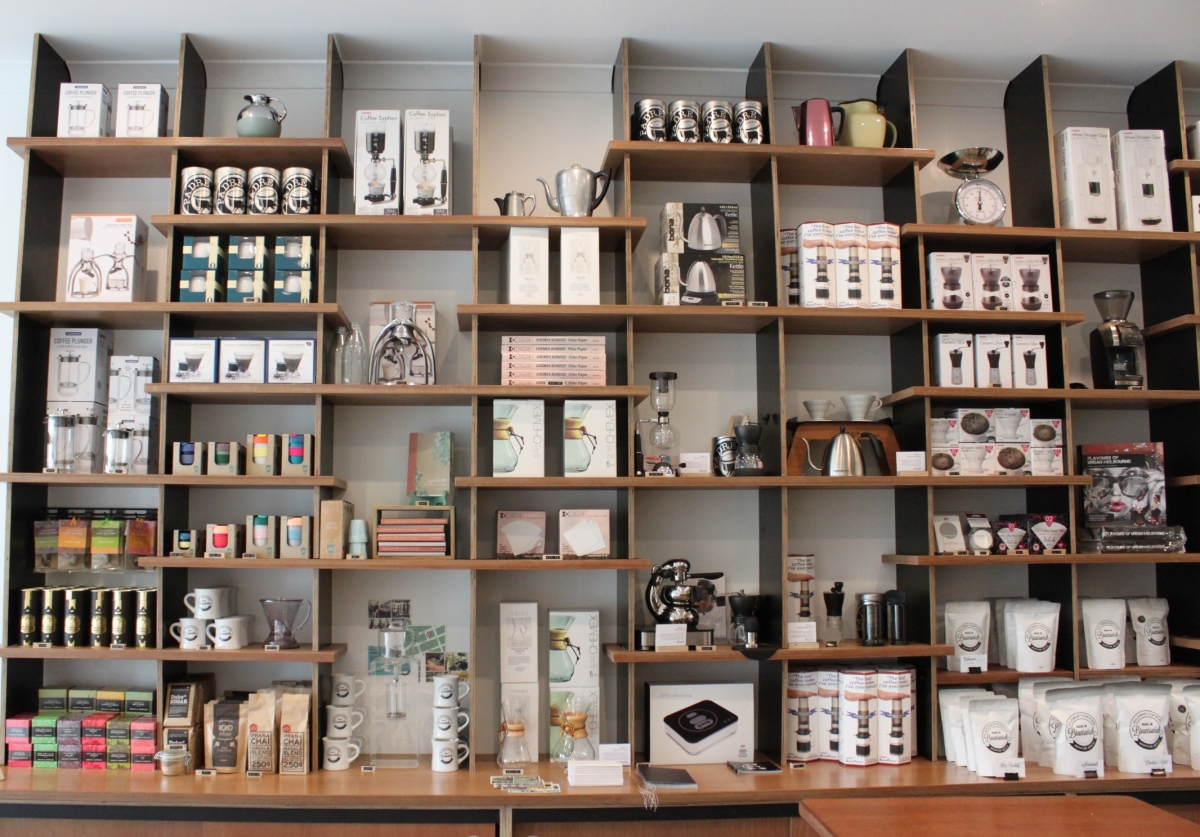 Coffee lovers' supplies at Brunswick East Project. Image by Emma Forster, The Urban List.
From the outside, Golden Pizza (465 Lygon Street) looks like any other suburban pizza joint. But as the wall of industry awards inside evidences, this place offers something a few levels up from your standard shredded ham and pineapple. Golden does a great range of traditional pizzas – thin, crispy bases, high-quality ingredients – and has an even better selection of gourmet offerings. We recommend Julie's Margarita (tomato, cheese, spinach, ricotta, cherry tomatoes, fetta and basil) and the BBQ Lamb (roast lamb, roast potato, BBQ sauce, cheese, onion, tomato) – but really, they're all winners.

Melbourne's leading organic retailer, Organic Wholefoods (483 Lygon Street), also has a branch down here. If you can't make it in person to browse the aisles of vegan, gluten free, sustainable and raw foods, rest assured that the store delivers not just across the city, but anywhere in the country.



Image Credit: Organic Wholefoods Facebook.
Main Image Credit: Pinterest