You remember that weird meat you'd see in royal blue cans on the shelf at Woollies? The one that seemed like it could quite possibly out-live us all, staying tip-top fresh in a ketchup sandwich? Maybe add some mustard, if you were feeling fancy. Yup, we're talking about SPAM.
It turns out SPAM is cool now. No-one was more sceptical than us, but it turns out this mystery meat can be pretty damn tasty. And besides, it's undeniable—three's a trend.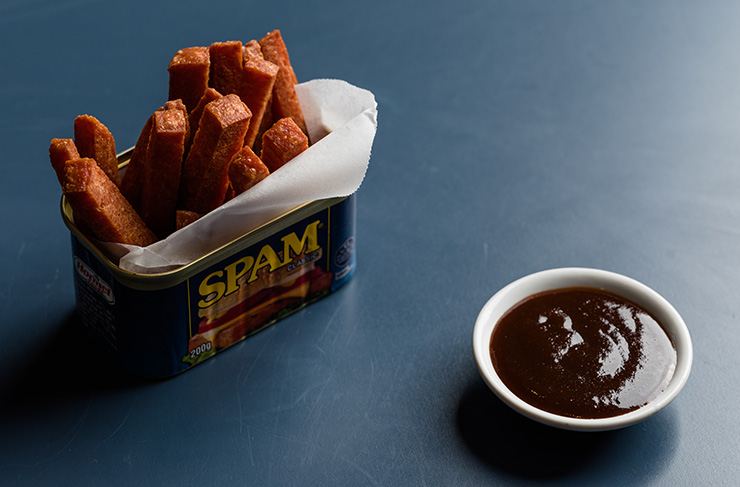 SPAM Chips | Concrete Boots
Richmond
If there's a way to make anything tasty, it's to deep fry it. Which is exactly what they've done over at Concrete Boots in Richmond, and it's resulted in one of the best bar snacks going 'round. Concrete Boots slice the SPAM up into thick-cut chip portions, deep fry them to crispy perfection, then served up in the tin with a side of BBQ sauce. We may have been converted. Pair it with the Golden Gaytime stout behind the bar. Trust us.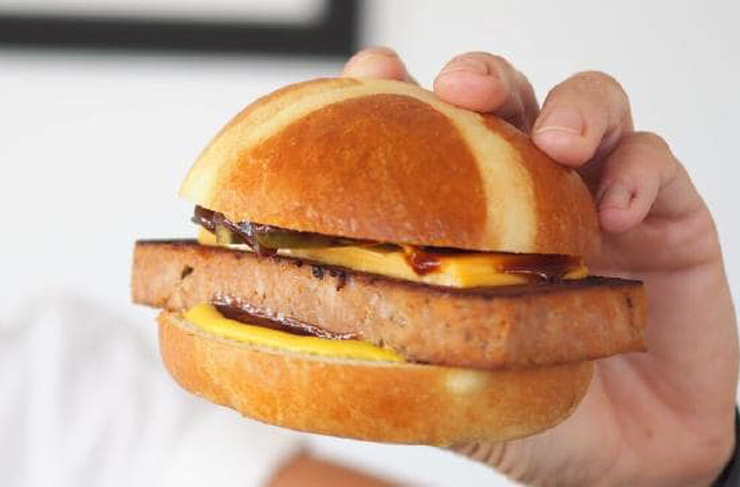 SPAM BURGER | Mr & Mrs Anderson
Hawthorn
The natural accompaniment to fries is the burger, and over at Mr & Mrs Anderson in Hawthorn, you can now get a chef'd up SPAM burger. We're talking a house-made SPAM from pork shoulder, double smoked ham and head-chef Emma Jeffrey's special spices (there's fennel in there somewhere), combined with English mustard, pineapple, ketchup and a side of salt and pepper fries. How can you go wrong? Apparently locals need to be talked into this one, but once they try it, they change their tune. No word of any other SPAM dishes set to pop up here just yet, but Emma's got a couple of ideas up her sleeve. Watch this space.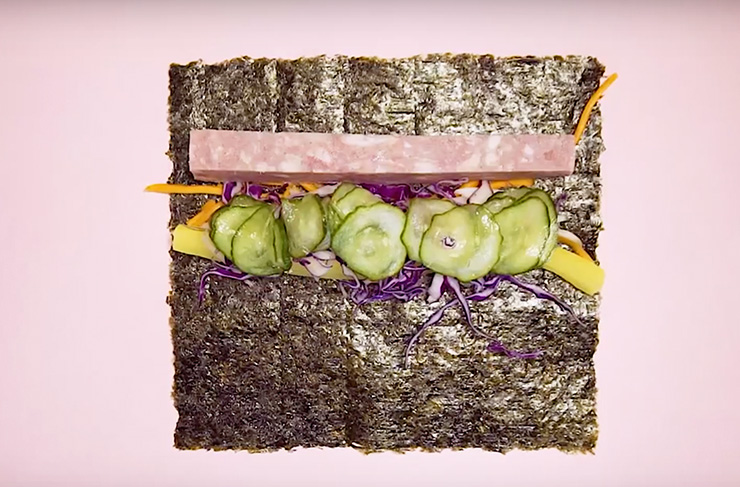 SPAM Sushi | Bibimbap
Melbourne CBD
Over at Bibimbap in the CBD, Courtney Kim is bringing a beloved Korean ingredient to more cautious mouths here in Melbourne, changing the perception of SPAM...one sushi roll at a time. And it's working, with customers coming back again and again for another bite. The meat is made in-house, and the only 'mystery' ingredients you'll find are the secret spices being combined with fresh ham to make the SPAM. Mix this with some pickled veg and rice, and you've got yourself one fine hand roll.
Image credit: Ben Tyers