Traditionally eaten on the Jewish holiday of Passover, chicken matzo ball soup has been a staple for generations and dished up in delis worldwide—from Katz's Delicatessen in New York, to Mishkin's in London and Schwartz's Deli in Paris, each has their own take on this classic broth.
Known to many as Jewish penicillin, this delicious dumpling soup is rumoured to have a mystical healing quality that is guaranteed to cure all ails; be it the common cold, aches and pains, and even depression. There are countless legends surrounding the history of this soothing soup, and just as many recipes, but this is my Nanny's and I believe it is the best!

Double or triple the portions below, you can freeze the chicken soup for up to three months! That's a whole winter's worth of comforting chicken soup.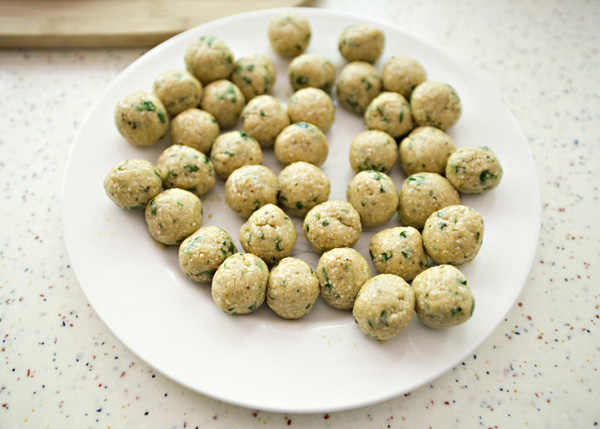 Ingredients
1kg chicken pieces or a whole broiler chicken
2L water
3 medium carrots, peeled
1 onion, peeled
2 large celery sticks
1 parsnip, peeled
½ a leek
Chopped parsley to serve
Salt to taste

Matzo Balls
2 large eggs, separated
2 tablespoons sunflower or canola oil
2 tablespoons water
½ cup Coles Matzo Meal
½ teaspoon powdered chicken stock
Salt and pepper to taste

Method:
*Place chicken pieces or the whole broiler chicken into a large stockpot. Cover with 2 litres of water and bring to the boil. Reduce heat to low, skimming the fat from the surface using a large metal spoon.

*Add the carrots, parsnip, onion, leek, celery sticks and salt. Boil slowly until vegetables are cooked through. Leave until room temperature.

*Chill the soup in the fridge for a couple of hours then once again skim any fat from the surface.

*Strain soup. Keep the chopped vegetables to serve if desired.

Now onto the matzo balls…

*Whisk the egg whites until stiff peaks form. Fold the egg yolks into the egg whites. Stir in the oil, water, matzo meal and salt and pepper. Cover the mixture and place in the fridge for at least half an hour. While in the fridge the matzo meal should swell up. If the mixture is not thick enough to roll into balls, then add a bit more matzo meal.

*Using wet hands, roll the chilled mixture into ping pong-sized balls.

*Prepare a large pot of boiling water, dissolving the powdered chicken stock in the water.

*Using a slotted spoon, gently drop the matzo balls into the boiling water. Boil for about half an hour or until matzo balls are cooked through. Remove and drain.

*Keep the matzo balls covered and warm until ready to serve.

To reheat the chicken soup, bring to the boil then let simmer. Remove from the heat and season with chopped parsley and salt to taste. Divide the matzo balls evenly into serving bowls, ladle over the hot chicken soup and enjoy!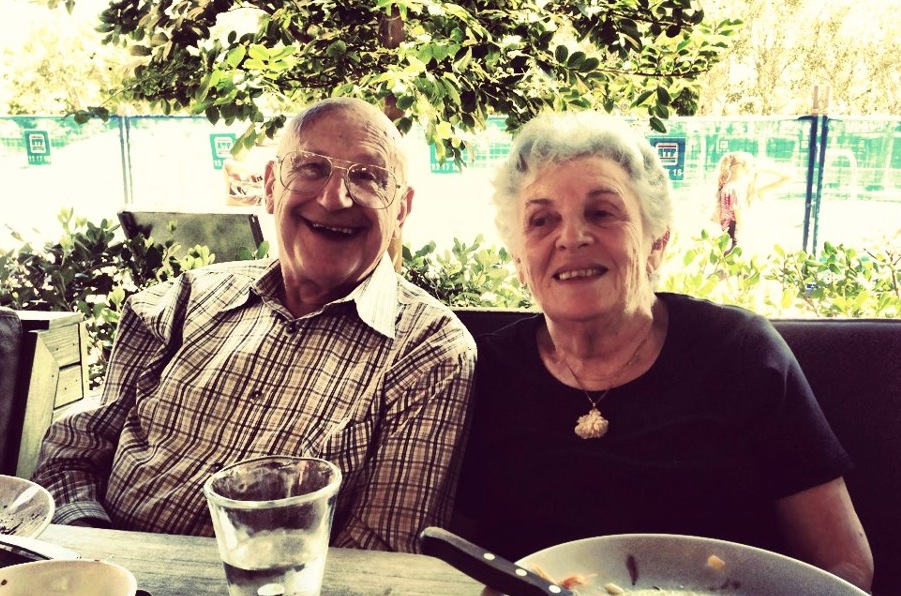 Top image credit: Jessi Hagood
Middle image credit: Baked Bree
Bottom image credit: Ben Peretz